The Shopping Centre industry is driven by people. It's the skills and expertise of the people that manage, develop and evolve shopping centres for their communities that creates this great industry. Shopping Centre News profiles a range of interesting people from the industry each week including retailers and industry partners. This week we speak with Francis Loughran, a global leader in food and hospitality business strategy. Francis has been involved in the food service industry for 40 years and is a contributing food editor to SCN.
What is your current role and main responsibilities?
As Founder and Managing Director of Future Food, I lead a team of specialist business to business consultants that advise developers, asset and property managers, leasing managers, foodies, owners and centre managers to see the food and hospitality component of their project through a different set of eyes; while offering the structure and methodology to make change and improvements to their existing food and beverage environments and advise on the pre-development stages of new projects; locally, nationally and globally. 
Can you give us an overview of your career working with shopping centres, mixed-use developments and hospitality precincts? 
Long before I left school, I knew I wanted to work in food and hospitality. With this in mind, I worked part-time in hotels and restaurants during my summer holidays and then secured a place on the Bachelor of Business Hotel Management at the University of Ulster with a one-year placement in London Tara Hotel in 1982. This confirmed my desire to work in Food & Hospitality Management and after returning to university for 12 months to complete a Master of Science Tourism Development, I continued my 45 year career in Food & Beverage Management specialising in Retail Food and Food Strategy Development. During the past 30 years of consulting, I worked on projects globally including KLCC in Kuala Lumpur, The Dubai Mall, The Galleria in Abu Dhabi, a number of Westfield projects including Sydney, Auckland and Melbourne, The V&A Waterfront in Cape Town, Liffey Valley in Dublin, Auckland Airport and various projects in Iran, Oman, Qatar, Kuwait, India, Russia, Chile, Peru, Korea and China.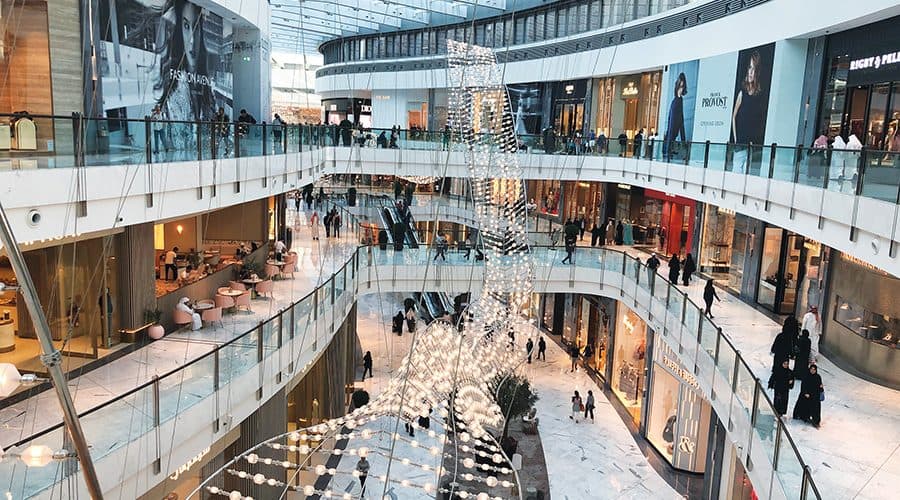 What is a Hospitality Mindset and why is it important?
In a world of fast-moving processes, systemised catering and digital development, it is important to stop and think about the essence of true food service and hospitality. It is the ability to plan for positive customer experiences by ensuring that each and every part of the service-sequence is planned, executed and reviewed. Every customer should leave the restaurant, café, hotel or bar with a positive connection to the food, beverage and service experience. In order to achieve this, we must understand that service habits are not tasks, but rather a mindset; an innate understanding of the difference between good and excellent and how the latter can be maintained and delivered continually as a team output.
Can you give us an example of the Hospitality Mindset in practice?
Globally food and hospitality operations have improved in malls, mixed-use-developments, waterfronts, airports, commercial buildings and neighbourhood strips. The prominence of creative food operators, coupled with better business models, focus on the business of food and have seen food empires, of all sizes continue to grow.
Examples for study include Eataly, (originating from Italy, is now a world leader in food and hospitality), Pret-a Manger from London, The Grounds of Alexandria in Sydney, Westfield Malls globally, The Zabeel Mall at The Dubai Mall, The Galleria in Abu Dhabi, Barangaroo in Sydney, Hudson Yards in New York, The Ned Hotel in London, St Pancras Square in London, Pacific Fair on the Gold Coast, Collins Square in Melbourne, DIFC in Dubai, or amazing food store projects such as Whole Foods Market (recently purchased by Amazon).
Many new and evolving projects are adopting a community-first approach such as The Commons in Bangkok which focuses on the principle of: "Our intention is to build first a community, then a mall."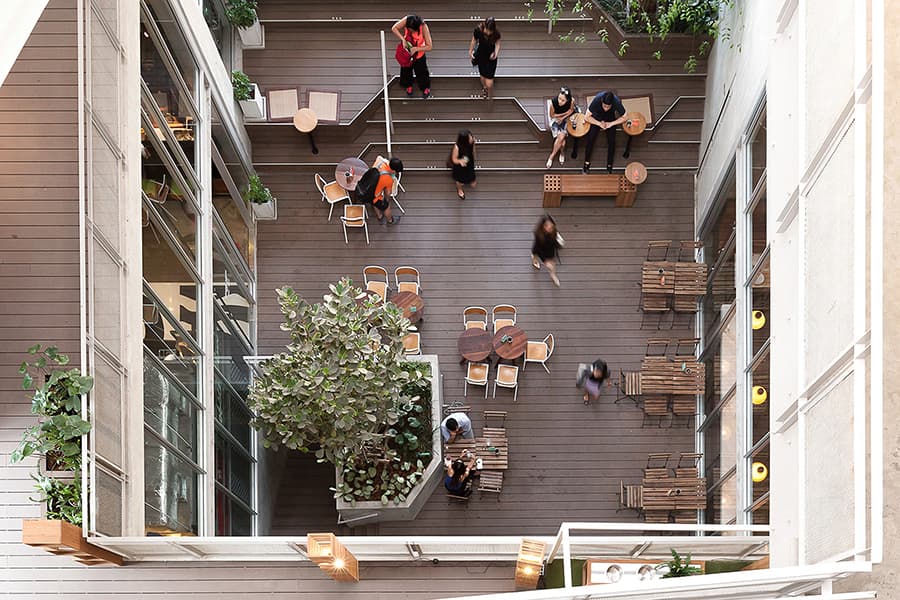 What are the key strategy drivers to make food and hospitality successful in modern malls and mixed-use developments – what does the process involve?
Key strategy drivers are the master planning building blocks that underpin the new or redeveloped food and hospitality opportunity. This includes the competitive landscape – current and future, the proposed architectural envelope and how this will provide a point of difference and critical mass. This should be coupled with a food and hospitality mix strategy that presents new-to-market operators, best practice local food heroes and a curated selection of diverse food service and cuisine types, from pop-up food stalls to fine dining restaurants (as appropriate to the target customer demographic). This frequently provides three broad echelons of experience: familiar, special and spectacular, each offering a range of price points and customer-centric experiences. Future Food's strategy focus "Experience the Experience!" – experiential eating, dining and socialising in tomorrow's mixed-use developments.
Can a centre be a successful Shopping Mall and a Hospitality Destination at the same time?
Shopping malls have diversified into mixed-use developments as developers recognise the importance of design-driven people-places with an ever-increasing volume of GLA assigned to food and hospitality.
People are drawn to beautiful spaces, whether it is Hudson Yards in New York or Zabeel Mall at the Dubai Mall, F&B revenue is increased when dwell time is maximised, and customers return to spend again and again. Malls are much more than shopping centres; they are modern communities that operate as living-lifestyle destinations in which food and hospitality is a key component.
What principles can shopping malls and mixed-use developments embrace to better adopt a Hospitality Mindset?
Around the world, shopping centres (particularly larger projects) are repositioning themselves to become mixed-use developments. This reimagining process assesses the needs of its communities, now and into the future. Residents, workers, shoppers and visitors have to live, work, play, socialise and eat, providing strategically-minded properties with a clear mandate of aspirations and need states.
Benchmark developments, such as Chadstone in Melbourne or the Dubai Mall pursue a vision of 'cities within cities', offering a diverse property portfolio of retail, amenities, amenities, open-space, hotels, transit hubs, residential, medical and recreational facilities. These in turn create job opportunities and business to business connections that require a strategically planned food offer that nourishes the mind & body and delivers positive guest and customer experiences.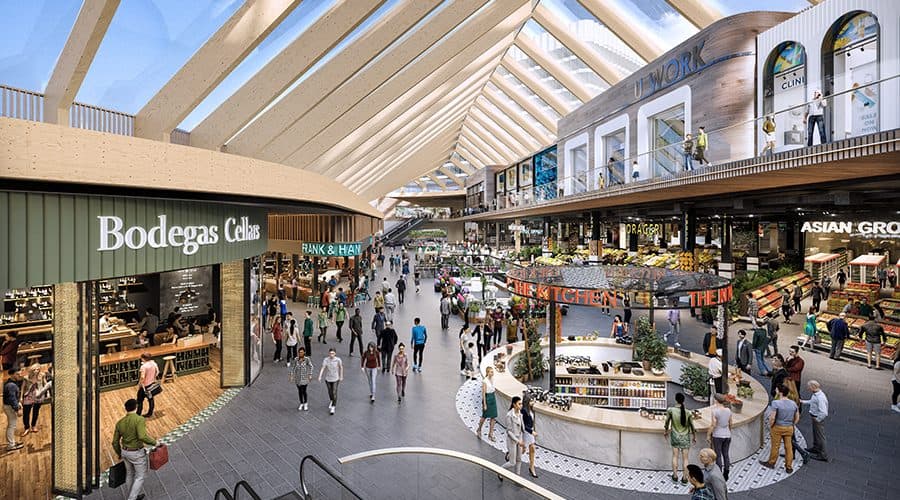 How can centres best incorporate the Experience Economy into their operational overlay? What do 'digital-first' consumers want in F&B experiences?
From a food and hospitality perspective, it is important to understand how the digital economy fits into the customer experience. It is important to place the customer at the centre of the planning process. As Steve Jobs once said, "We must start with the customer experience then work back to the technology."
From a practical application perspective, we see the digital world as a state of constant evolution, of which the contemporary consumer is completely accustomed to. They readily tire of a static offer that provides the same experience or collection of experiences each time. The retail trend towards pop-ups, incubator-concepts and short-term leasing solutions is a clear measure of the appetite for accelerating innovation and evolving customer experiences.
Both property development stakeholders and food & hospitality operators must constantly and consistently re-evaluate their offer and seek to advance and elevate the customer experience in a state of perpetual improvement. This brand agility is a hallmark of successful operators in the ongoing pursuit for consumer visibility and relevance.
What can food delivery aggregators and cloud kitchens, dark kitchens, ghost kitchens etc, do to improve their end-user experience and avoid negative brand-impact for the food provider?
Food delivery is a large and pertinent topic. We have seen through the challenges of the COVID-19 pandemic, a very high number of businesses pivoting and incorporating food delivery into their business model. While many food and hospitality businesses have substantial experience in this service platform, many operators that are new to it have struggled to adapt their knowledge, into a dine at home/office success story.
There are many contributing factors in the customers' perception of a quality food experience, and this can be negatively exacerbated by the inclusion of third-party delivery platforms, distance/time vibration and other variables which do not work in favour of the provider. Further to this, many countries' legislation has not kept pace with the rapidly evolving landscape of business and as such has not been regulated to the level required to ensure food quality, safety, employee road-safety and working conditions are the key areas of customer service and food experience.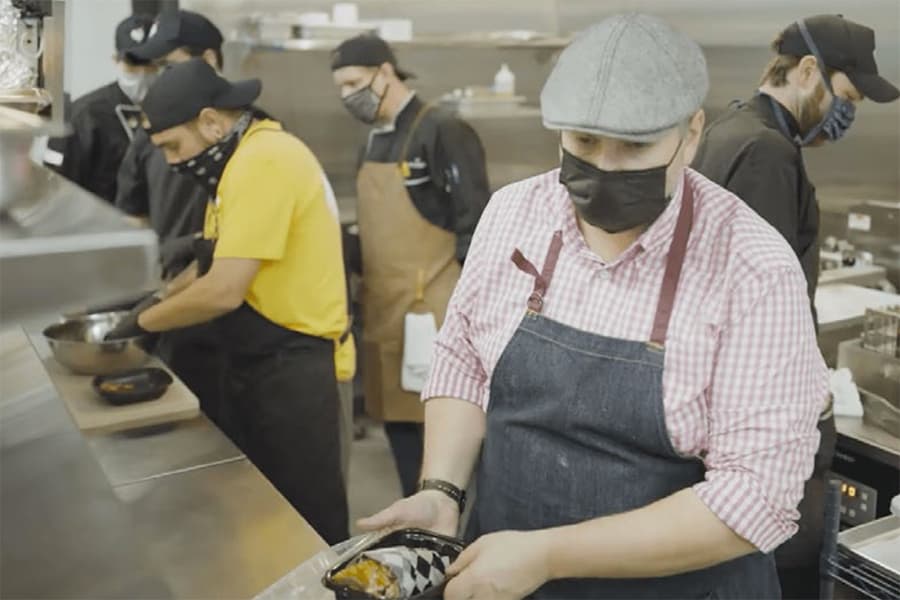 Do you think that in a post-pandemic world, customer groups are cautious about mixing in crowds in shopping mall cafés, restaurants and food halls?
Many studies to date have confirmed that customers have changed their approach to personal protection when visiting food & hospitality venues. Personal safety coupled with good hygiene is crucial in making the customer feel relaxed. Happy customers stay longer and spend more. QR codes, contact tracing and social distancing are all visual stimuli that drive customer-confidence and repeat business to hospitality venues.
Can you share with us your recommendations business leaders can adopt for a more considered customer service philosophy? 
Service is much more than an action, it is a mindset – never before has customer service been so important in differentiating successful service providers from their competitors. Airlines and hotels use service excellence as their point of difference. Service is a mental attitude that needs to be tailored to the sector that we work in. The art of excellent service in retail stores, cafes, restaurants and all their touchpoints depends on the recruitment process of service-providers and the subsequent level of training they receive so that excellent service can be delivered constantly and consistently.
One of my associates, Jaquie Scammell is a global leader in service and service industries, and in her book Service Habits, she presents a considered approach that provides practical advice on human relations in a world that demands service excellence like never before. Adopting a service mindset is a core component of this approach, requiring an empathetic attitude that seeks to understand how others want to be served to "master the essence of great service culture."
The COVID-19 pandemic saw many food and hospitality operators pivot their business by being creative and innovative in order to survive. What are the innovations driving Food and Hospitality Trends in 2021?
As a response to a year of disruption (2020), I think that we will see greater adoption of agile flexible business models in both the F&B and the property industries. The acceleration of change as a direct result of this disruption will be a major influence in the food and hospitality world.
The recipe for the future is likely to embrace sustainability as a foundation of many business strategies as consumers seek greater transparency about corporate culture, product provenance and social issues. This in turn will influence subsets of industry practice including food waste, which I think will become a very big topic over the next few years.
The convergence of the digital landscape and the world of food and hospitality is likely to drive the evolution of packaging both in an environmentally sustainable context and as a response to the delivery sector's massive growth – including augmented reality (AR) packaging – effectively forming a digital bridge between the F&B service provider and the customer. This in turn will feed into a more personal e-commerce experience as customers hunger for more restaurant brand products and foods in their domestic kitchens and a higher quality of experience for home delivery products.
From a cuisine perspective, I think that it will be hard to deny the continued rise of healthy, nourishing foods including plant-based diets, flexitarian and vegan/vegetarian influenced products, the global demand for plant-based protein products is rapidly expanding beyond the burger bun including seafoods, shellfish, plant-based cheeses and protein snacks. According to a recent publication by Inside Retail, it is estimated that the plant-based market in Australia will be $1.5billion by 2022.
Lastly, I think that 2021 will be a rebuilding year for many, as such I think we will see significant growth in property developers and landlords adoption of targeted, strategic development of food and entertainment precincts, particularly within mixed-use developments and large shopping centres. The typical approach is quickly being superseded and as such REITs will look to more sophisticated research and data upon which to anchor complex customer-experience decisions within food and hospitality platforms.
Food is no longer a service but a crucial attractor in tomorrow's mixed-use developments.