The Shopping Centre industry is driven by people. It's the skills and expertise of the people that manage, develop and evolve shopping centres for their communities that creates this great industry. Shopping Centre News profiles a range of interesting people from the industry each week. This week we speak to Dennis Michael, Head of Commercial – Brand iQ and New Business for QIC Global Real Estate and recipient of this year's Frank Lowy Fellowship. 
Can you tell us a bit about your path into the industry?
I'm a relative newcomer to the shopping centre industry, having transitioned from a career in media, which is one of the reasons I was so humbled to be awarded the Frank Lowy Fellowship last month. I joined QICGRE in 2015 after a decade at News Corp, where I led commercial strategy for platforms including Vogue, GQ, delicious and donna hay. What attracted me to retail then, and still thrills me today, is the incredible audience reach we have and the purchase-ready mindset those people are arriving with. I also marvel at how committed retail industry professionals are to mutual success, compared to the more combative attitude you find in the media.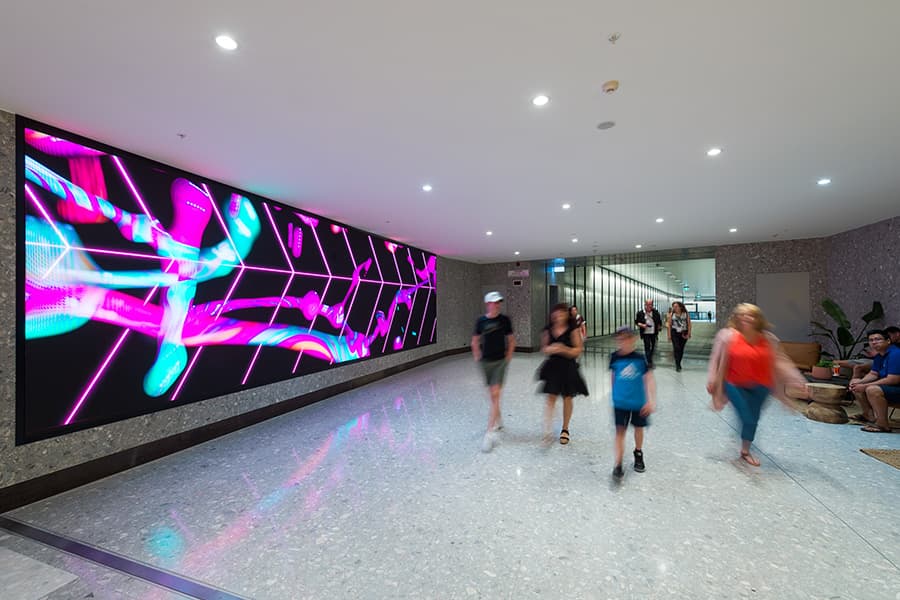 What are your main responsibilities as head of QICGRE's Brand iQ division?
Brand iQ and I are essentially responsible for those income streams not associated with permanent leasing, which means everything from in-mall media, external media and digital campaigns to pop-up retail, short-term leasing, sponsored events and the monetisation of storage services. We take a multiplatform approach, providing campaign solutions for brands, tenants and advertisers. Rather than seeing a piece of retail real estate in purely physical terms we realise the value contained within our layered first-party data insights to shape our proposition. A significant strand of our work lies in the services we can offer specialty digital native brands that might otherwise be intimidated by the prospect of bricks and mortar.
Coming to retail with an outsider's perspective, how did you set up your team for success?
One of the things I love about my team is that we're all learning from each other every day because some of us hail from a media or marketing background, some from investment, some from leasing, etc. That breadth of skills, and the cross-functional approach that QICGRE encourages in general, has been critical to our division achieving year-on-year revenue growth of more than 55% since I came on board. In addition to carving out a dedicated pop-up retail team, we have organised our 'hybrid' division under three remits: strategy, relationship management and operations.
Which recent Brand iQ campaigns are you most proud of?
Our workflow is about 50/50 proactive versus reactive and one of the wins to emerge from us proactively approaching a potential partner is the ArtVo interactive gallery at Robina Town Centre. What started as a six-month pop-up has grown into a unique three-year partnership whereby we take a share of ticket sales and act as facilitator between ArtVo Illusions and external advertisers interested in branded art experiences. Over and above the share of ticket sales income, the return in public relations has been hugely valuable for the tenant and asset.
We also learned a lot from The Rooms pop-up at Eastland last year. The shoppable apartment concept pushed us to develop a micro-leasing framework and PoS solution that enabled around 70 brands to lease shelf space and have a presence in one of our flagship properties without employing staff, coordinating a fitout or investing in technology themselves. We're readying to launch a more advanced package of services along these lines in 2020.
Finally, I'm personally very excited about the large-format digital screens we're installing at Castle Towers. An eight-metre-wide screen located between the new mall and metro connection we unveiled earlier this month exceeded our advertising revenue targets at launch – and that's only the start. We'll be retaining control of this new inventory, rather than contracting a media agency, to allow us to craft the most efficient multiplatform campaigns for our business, tenants and other commercial partners.
What are some of the trends you're seeing in the pop-up space?
The demand for an end-to-end service is only growing and we're getting several digitally native vertical brands coming to us for help in converting a vast social media following into physical sales because they simply don't know where to start. At the same time, traditional retailers are so overwhelmed by customer data that they're calling for our support in turning stats into action. Through our own data and that of our research partners, for example, we can see when there are a lot of people searching online for a particular product and then approach a relevant local brand to run a pop-up that answers this demand.
Where do you see the future of bricks-and-mortar retail?
At QICGRE we see new opportunities emerging from active collaboration with ecommerce players, and part of my job is exploring how we can work harmoniously with and leverage the online ecosystem for more seamless customer experiences. I see the huge potential that shopping centres have as fulfilment centres, not to mention as venues where fans of digital-first brands can experience what those businesses represent in person. Bearing in mind around 40 per cent of the specialty operators we work with require online support – whether across social, SEM, SEO or web design – it strikes me that retail real estate managers are also uniquely positioned to fill this void (and garner more customer insight in the process).
Which international brands do you follow with interest?
Glossier is one that really impresses me because it's essentially a media brand turned beauty industry giant that hosts pop-ups where no single detail has been overlooked. I'm fascinated by the psychology of retail design and Glossier gets you to the point where you almost can't help but buy something. I also keep a close eye on Nordstrom because they're playing with their physical footprint in interesting ways.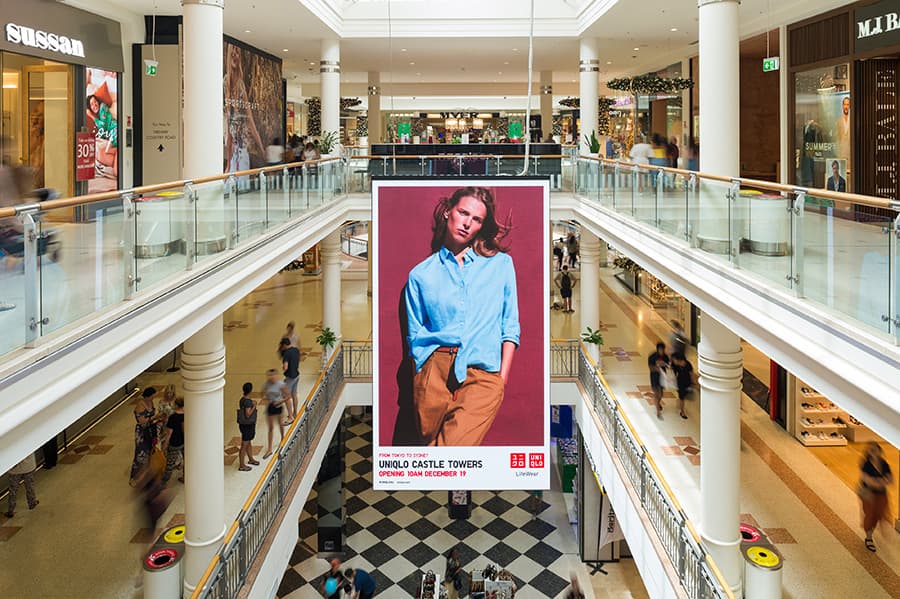 What do you enjoy most, and least, about your job?
I love being able to take a creative concept to the best financial brains in the business and them challenging me to find a business-ready model that we can all be confident about. Having a super-talented team behind me pushes me to do my best every single day and my acknowledgement by the Frank Lowy Fellowship panel has spurred us all even more. The element of working in retail that I dislike the most has to be the negative commentary surrounding our industry; it's unproductive and most of it is baseless.
What defines a successful shopping centre in your eyes?
It's all about customer service and doing your duty to the local community by delivering experiences that make their lives easier and more enjoyable, which covers everything from getting the carpark facilities right to building a Santa's Grotto activation that families will gladly travel for.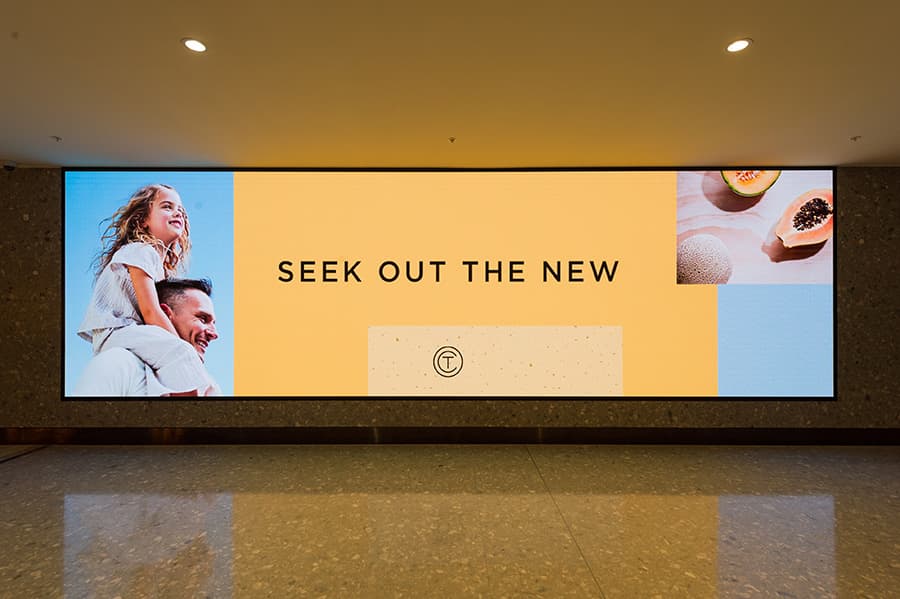 What's your top tip for someone starting out?
Try to be like a sponge and learn from as many people as you can. Thanks to the fellowship I'll be attending a course about digital disruption at the Harvard Business School next year and I can't wait to meet thought leaders in this space as well as other professionals who are as obsessed with capturing value from change as I am.
Finally, what do you do to de-stress?
I have a couple of creative hobbies that occupy my free time but best of all is spending time with my family. My little boy makes sure I never forget what truly matters amid the cut and thrust of this fast-paced business.
Want to be profiled? Contact Belinda Daly belinda@shoppingcentrenews.com.au