Retailers play a vital role in creating great shopping centres and community spaces. At Shopping Centre News we think it's important to showcase and profile retailers to our audiences. For this special feature (first published in SCN Vol. 39 No. 2), we asked David Coombes, General Manager Property at Accent Group to share his insights and comment on the challenges and the future of retail and shopping centres.

Tell us about your career and how you got started in retail?
I started my career in property about 15 years ago at CVA Property Consultants. I was selling and leasing office space and warehouses; however, after a few years of this, I found myself more interested in the fast pace of retail, and after a contact recommended I meet a recruiter friend of theirs, I moved to Cotton On down in Geelong as Leasing Manager. In less than three years, the business opened more than 500 stores and I feel very fortunate that I was part of an extremely fast-paced, successful and global operation.
An opportunity arose to move back to Melbourne as National Leasing Manager at Jeanswest, where I stayed for four years and ended up as General Manager of Property. I then had a couple of casual conversations with Daniel Agostinelli, Accent Group CEO, whom I had known for a few years, and he ended up offering me a job as Group Property Manager. I have been here for over four years and was recently promoted to General Manager of Property. It has been a wild ride to say the least… When I started at Accent, we had four retail banners – now we have 16.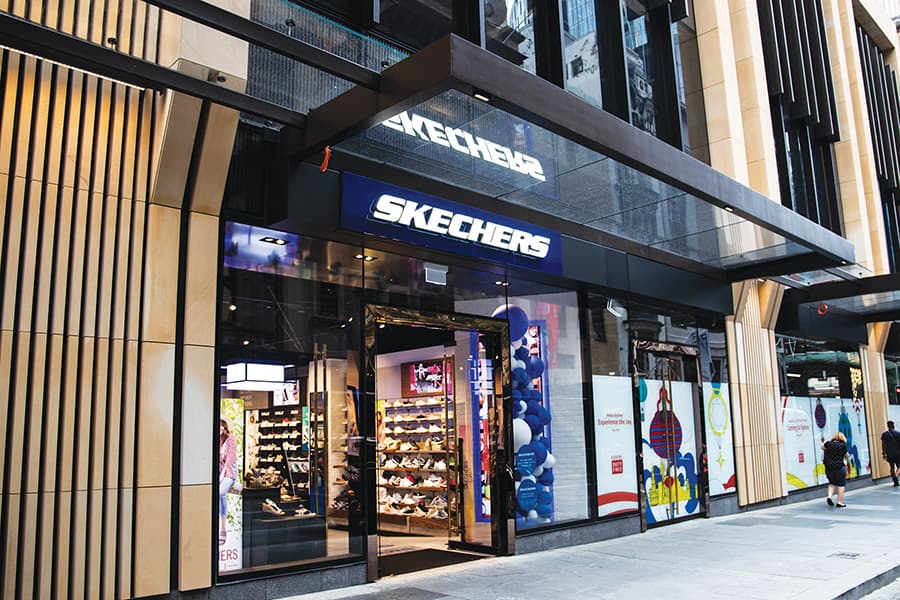 What do you love about retail?
The fact that no two days are ever the same and the industry is constantly evolving. New entrants to the market are always arriving to keep you on your toes, and there is a constant push to innovate in all areas of your business to surprise, excite and delight your customers. Bricks-and-mortar retailing is also inherently very simple at its core; you need a product that customers want, in a store environment that is engaging, in a location that is accessible to your market. Retailers often overcomplicate things and you need to remind yourself of the basics all the time; it is always about the customer – and if you focus on this – you should ultimately prevail.
How did COVID-19 impact or change your business model?
Pretty significantly and pretty quickly! There are too many changes to list here; however, our mantra during this time was 'accept, adapt and accelerate'. In other words, we had to accept what was what happening, we had to adapt and make changes to our business model, and we had to accelerate that change to ensure we not only survived but also thrived during this period.
Online sales took off and we had to beef up our online customer experience team to cope with the increased queries coming in through the websites, specifically through our online chat function. This may have been a blessing in disguise as we now have a dedicated 'virtual' selling team, whose members are able to chat to customers online and make purchases for them through the chat function on our websites. This has been a game changer and we are seeing rapid growth in this segment of the business in 2021 – so rapid that we have built a new office to house the team! 
We also launched two businesses through COVID-19, have two new businesses launching over the next few months, and bought three more businesses since the start of the year. It is truly inspiring what the people in our business have been able to do throughout COVID and it feels like we are only just getting started…
What business challenges have you faced so far this year?
Launching two new brands during the COVID-19 period has not been without its challenges. Sourcing prototypes for our store fit-outs from China is taking much longer than usual, which has a flow-on effect to all areas of the business. When you do not have many stores on the ground (at the end of 2020, Stylerunner had one and Pivot had five), any delays are extremely costly, as a new store is one of your most powerful marketing tools to create brand awareness. In addition, there have been a number of delays with our more mature brands as well; as all retailers will tell you, securing stock and fixtures in the current global climate is immensely challenging and we are experiencing significant delays in the production and delivery of stock and fixtures. This is where months of careful planning can all come unstuck due to freight delays that are outside your control. We will open some 90 new stores in FY21, so this has been on ongoing challenge and, until the world returns to some level of normality, it is likely going to be commonplace until COVID-19 restrictions are lifted worldwide.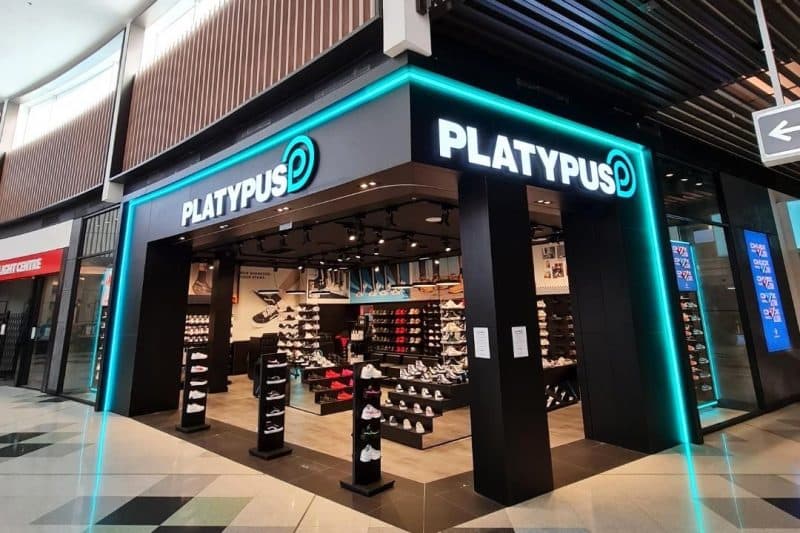 What are you looking forward to in 2021 and beyond?
A large part of my role focuses on finding places to sell shoes, and I am an avid sneaker collector, so I am always excited about finding new sites for our brands! I am also a big advocate of growing our retail store network as it is still by far and away the most dominant channel in retail. You simply cannot get the same experience online that you get in a bricks-and-mortar store. Some people will say that rents are too high and that shopping centres are dying – I do not buy into that philosophy at all. There are deals to be done out there that benefit both the landlord and the retailer… you just have to look a little harder to find them.
What does your future store format look like?
With 16 brands in our stable, we have a large variety of store formats that enable us to find spaces to meet rapidly evolving customer needs. Currently, we are in the market for sites between 50 to 1,000m2, so we are very flexible in that regard. I can see our store designs blending technology with products in new ways that we are unable to imagine now. Technology is changing so rapidly that in five years' time, there may not even be cash registers in store, stock may be held in an offsite warehouse and delivered to your house via a drone in one hour at no extra charge, or we could be building 100% sustainable fit-outs, which would be amazing for our industry.
In your opinion, what makes a shopping centre successful?
The people running the shopping centre will ultimately determine its success. More importantly, a great shopping centre is not built in one lease cycle… as the saying goes, Rome was not built in a day. Master-planned centres often end up becoming the most successful due to the foresight of their owners in choosing a site with great transport access next to major arterial roads and freeways, with a train station either at the centre or very close by, a bus interchange and obviously ample free car parking. Their vision may take two, three or even four lease cycles until the right tenancy mix is finalised, more people have moved into the area and sales productivity grows to a level that stimulates demand for space. Tenancy mix is without doubt the most important factor that determines the desirability of consumers to visit the centre and keep them coming back. We have seen many international retailers come and go with much fanfare, so backing the right retailers is crucial in the long-term success of a centre. This again comes back to the quality of the people at the centre, who are charged with making the decisions in curating the tenancy mix.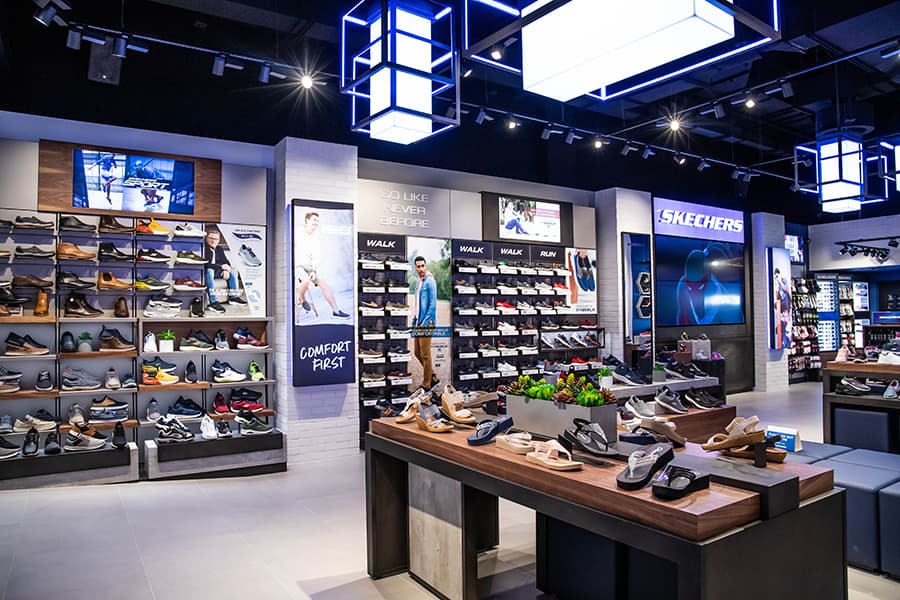 What are the best landlords doing well?
The best landlords take the time to listen to retailers and really understand the customer profile of each brand and their requirements. It really is that simple in my view… Often landlords are so focused on getting the transaction done to hit their numbers, that they lose focus on the impact their decision makes on the overall look and feel of the centre, and end up having a mismatch of tenants rather than a curated mix.
In what ways can landlords continue to support retailers?
There is always tension between what the retailer views as a fair rent and what a landlord views as a fair rent… this has been going on forever and is unlikely to change. However, there has been a push from retailers for some time for rents to be calculated as a percentage of sales, which traditionally has been frowned upon by major landlords. Sales are certainly not growing in line with the rent review mechanisms in the lease, and with the explosion in online sales during the past few years, retailers are certainly re-evaluating their store portfolios and landlords need to be cognisant of this. A more pragmatic approach by landlords would be well received by retailers, as the previous method with significant annual rent escalations built into the lease is outdated and not aligned with the growth in the centres.
What do you think shopping centres need to be, going forward, to remain relevant?
Tenancy mix, customer experience and integration with technology will be the deciding factors here. There will always be a need for shopping centres as people love to physically visit them, make a day of it and go shopping with friends and family. The tactile nature of bricks-and-mortar will never go out of vogue; however, it will no doubt evolve over time, as we have seen recently through COVID with the significant increase in online sales. My view is shopping centres need to ensure they retain the right tenants and not just chase the best return… the landlords that can balance the right mix with the right commercial return for their asset will ultimately continue to win their slice of the pie.
Which in your opinion is Australia's most successful shopping centre and why?
Chadstone is undisputedly the best centre in the country. It has the widest range of brands, from luxury to value and everything in between, a fantastic food offer and, as a shopping experience, there really is nothing else like it. It is my local centre and I have seen it evolve over the years, with memories when I was a young boy ordering pizza slices at Rozzis in the old downstairs food court, to now having brands like Louis Vuitton, Gucci, Prada, Tesla, Zara, Uniqlo, Lego etc. Its growth and success is unparalleled in Australia and across the world, and this is due to the tremendous vision of John Gandel and the Vicinity team, who have created an iconic global retail destination.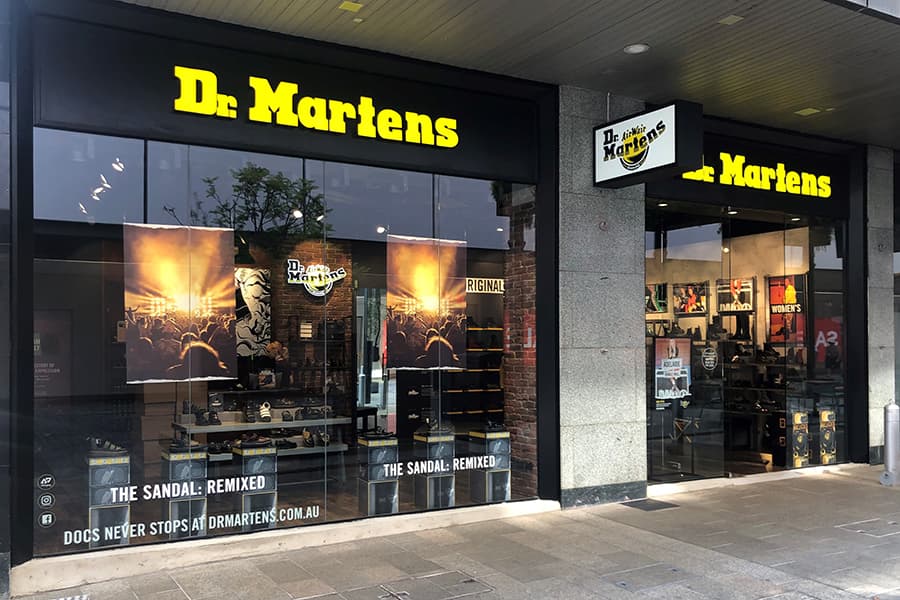 Which local retailer is the one to watch and why?
I may be biased, however, a few of our brands are some of the most exciting in the industry. Dr. Martens has experienced a global resurgence over the past few years and is the epitome of cool in the youth footwear market. We are actively looking for new locations to bring the latest products fresh from the UK to new customers across Australia and NZ.
Stylerunner as a concept is almost unmatched in its offering globally. It is an international ready concept and has a fit-out to rival any store in its category worldwide. The product range and in-store experience continue to resonate with our customer base, and feedback since we opened our first store in Armadale has been exceptional. EXIE is our brand-new concept with the first store opening at Fountain Gate in August – the brand focus is on seamless athleisure and lounge wear that is responsibly produced – and with this category booming globally since the onset of COVID, we are extremely excited to bring this concept to life.
Finally, The Trybe has been in business for almost two years now with nine stores operating and is really starting to find its rhythm with sales starting to grow and customers understanding and buying into the story we are telling. We have plenty of new products and fit-outs planned in all these businesses, so watch this space…
What are the most important qualities you look for in people when hiring?
Attitude. You can teach the necessary skills for the vast majority of roles, however the attitude you bring to the table is far more important. In our business, it is also extremely important that the candidate is the right cultural fit – culture is everything in our business – and the vibe you experience in our stores is much the same in head office. In our view, culture eats strategy for breakfast…
About Accent Group
In 1988, Accent Group started from humble beginnings in New Zealand as a wholesaler distributor of footwear and since then has grown to more than 580 stores across 16 different retail banners across Australia and New Zealand. The regional leader in the retail and distribution of performance and lifestyle footwear, Accent Group has a strong digital presence with more than 20 online platforms and multiple new businesses in the incubation phase: The Trybe (kids footwear), Pivot (value sports chain), EXIE (athleisure), Stylerunner (premium athleisure and footwear) and 4WORKers (workwear).

Accent Group is one of the fastest growing retailers globally with over 150 new stores opened during the past two years, with international expansion the next item on the agenda.

This article was first published in SCN Vol. 39 No. 2, CBD Guns 2021