The Shopping Centre industry is driven by people. It's the skills and expertise of the people that manage, develop and evolve shopping centres for their communities that creates this great industry. Shopping Centre News profiles a range of interesting people from the industry each week. This week, we speak to Darren Krakowiak who has had extensive real estate experience locally and internationally and recently started CRE Success in April 2020, establishing himself as a coach and mentor to help others succeed in the industry.
What is your current role and main responsibilities?
I am the Founder of CRE Success, which is a coaching, consulting and mentoring business that exclusively serves the commercial real estate sector. I help people achieve success more quickly in their careers, and facilitate leadership development within commercial real estate companies.
How did you get in to this industry?
I got my start in the industry as an Analyst with Jebb Holland Dimasi, which later became JHD Advisors, and then Urbis JHD.
JHD specialised in retail economics, advising shopping centre owners and large-format retailers by conducting competitive reviews, trade area definition, market share analysis, and retail turnover forecasting. JHD was my first job out of university, where I studied Economics and Management.
I did have some coal-face retail experience before that which gave me some context for that role – my first job during high school was working at the local cinema, and during university I spent a couple of years in a mobile phone store in two different shopping centres, where I got a taste for the sales side of the business.
Tell us a little bit about your career
After Urbis JHD, I then worked in Research for m3property where I supported the Retail valuation team with retail rental forecasts and value-add consultancies including trade area analysis. I then had various roles at JLL: Retail consultancy projects I worked on included a due diligence on the world's first REIT of Indonesian retail assets and a project for an Asian sovereign wealth fund who was looking at an investment opportunity in Songdo, Korea.
After 10 years at JLL, I was appointed as the country head of CBRE Korea where I led a multi-discipline business and oversaw the growth of the retail platform, including property management, leasing and consulting. One of my achievements there was tripling the firm's retail leasing revenue over two years, which involved taking on a very strong local incumbent in the market and poaching one of their strongest retail leasing teams.
I spent more than 11 years based in Seoul, Korea before moving back home to Melbourne in 2019, again with JLL. I then started CRE Success in April 2020.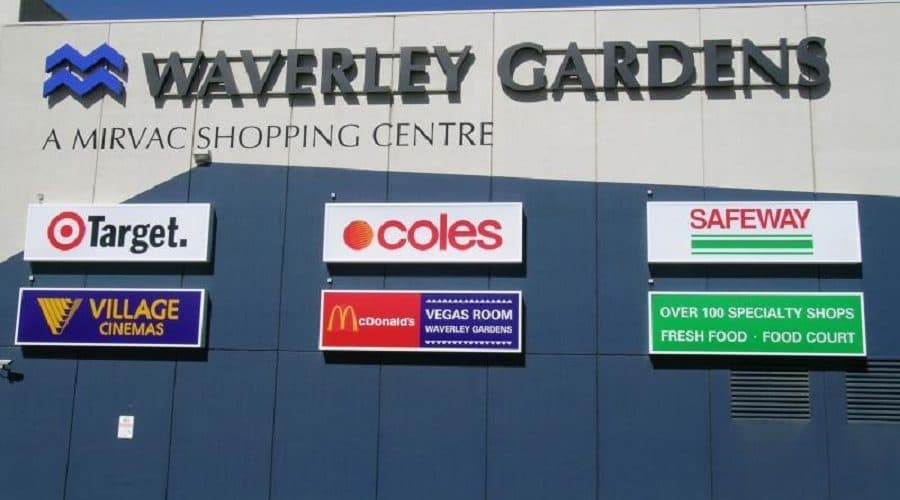 What has been your hardest career decision?
Launching my own business this year has definitely been the toughest thing I've decided to do career wise. Not because it's not something that I wanted to do, but more because it's involved starting back at zero and having to establish credibility doing something that I am not known for, in a marketplace where demand is fairly untested. I have gone back to university to complete a Graduate Certificate in Organisational Coaching to help build my skills. I am also learning a lot about digital and content marketing to build my capabilities as an entrepreneur.
What motivates you?
Winning. I'm quite a competitive person, so that drive to develop business has always come quite naturally to me. I am also passionate about leaving a lasting impact and making a real difference, which helps with effective leadership. Past roles, where I've led teams and seen the business and the individuals within it achieve more success, have been very satisfying. In my new role, I have the advantage of being able to help more people and to make an even bigger impact, without having to take on the personal responsibility of financial metrics in an agency business.
What makes a great Coach or Mentor?
The sincere desire to help others achieve success and the relevant experience to help people get there. It's about keeping people accountable, but recognising that it's ultimately up to them to take action. One of the best things about leading a team is being able to see people grow and improve. What makes being a coach or mentor even better is that you get to help more people and it's outside the confines of a direct reporting relationship.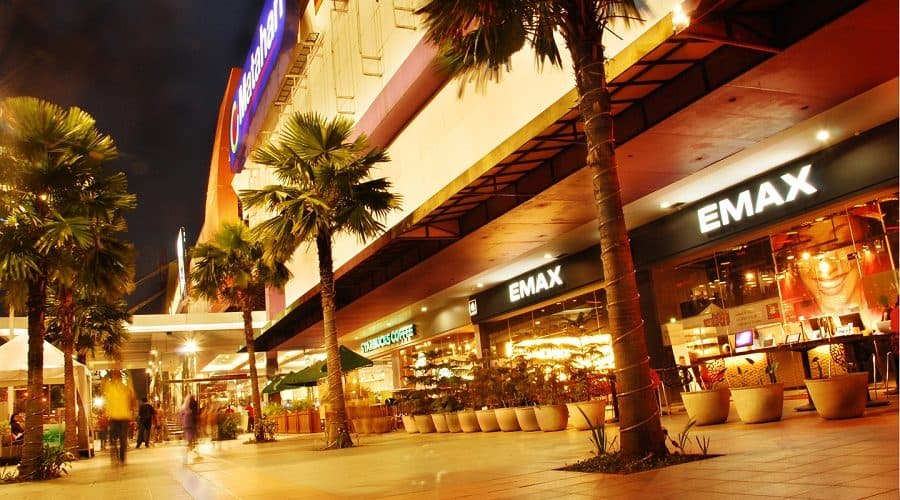 What is your most memorable moment of your career?
There have been quite a few, but one that comes to mind as the best retail project I ever worked on was the due diligence of a portfolio of retail assets in Indonesia. It was early 2007, and it was my first time traveling overseas for work, which was quite exciting in and of itself. We spent two weeks based in Indonesia to conduct the field work, and much of that time staying at the flagship Jakarta hotel of the client (Mulia Group), which was very opulent. Our JLL Indonesia colleagues at the time were extremely hospitable and were also keen to learn from our retail sector expertise. We travelled throughout the country for the project, and I can remember walking through retail assets in some quite remote areas, including in northern Sumatra. It was almost like we were movie stars the way people were staring at us… I guess not many foreigners went to the department stores and hypermarkets in those areas!
What do you think makes a successful shopping centre?
I think it used to be simpler; get the optimal retail mix (including the anchors) in the right location, with convenient car parking and not too many competitors in the trade area, and you were well set. I think these factors are all still relevant, but it's also bit more complicated than that now. It's about the sense of place and the experience. It's about reflecting the values of the community by taking part in, and also driving, activities that are relevant to regular visitors. Also, clearly an indication of a successful shopping centre is high occupancy levels – unless we are in the depths of a recession, when you see long-standing vacancies within a shopping centre, it tells you that there must be something fundamentally wrong with it… it's a bit depressing to keep seeing lots of vacancy in a centre.
Which in your opinion is the best example of a good shopping centre, retail precinct or place?
I think, living in Melbourne, it's hard to go past Chadstone. It's got everything (except maybe Bunnings and a few other big boxes, but they're just five minutes up the road at the homemaker centre!). You've got to admire the way they continue to grow and improve the centre. They have a place which is relevant for the local community, in terms of convenience-based shopping and services, but is also so attractive to people from all over the city. At the same time, it is also a destination for tourists visiting Melbourne. The fact they've managed to do these things demonstrates that they can walk and chew gum at the same time. The management don't rest on their laurels either; even though they are destination in their own right, they also offer a coach service for tourists from the CBD and back again; this shows that they're not going to be easily knocked off their perch. The recent addition of the hotel, and the growing commercial office precinct they have created, are also testaments to how well it's managed as a precinct overall.
How can landlords and retailers work together better?
I think using professional representation would improve outcomes. Obviously, shopping centre owners are represented by their leasing and property management teams. On the other hand, however, a lot of smaller retailers don't have professional representation. This may work in the favour of landlords in the short-term, however when we face a crisis like COVID-19, having smaller retailers represented when the lease was negotiated, and to help them navigate their way through a period like now, would probably improve outcomes for both parties.
What are some of the trends you are seeing in the industry?
Well that's a risky question to answer during a global pandemic! I think from a landlord/tenant perspective, we are witnessing a shift in the balance. This has probably been some time coming given technological change and online retailing, but COVID-19, along with the continuing reduction of majors (in terms of closing stores or reducing their footprint within centres) means that specialty retailers will have a bit more clout in the future. In terms of change, I can remember five years ago speaking to a landlord who wanted to ban their apparel retailers from promoting their websites in their stores because it was seen as actively encouraging spending online. I think landlords probably now see the bigger picture. The growth in personal services, experience-based retail and a greater proportion of food and beverage retailers in centres has shown that, instead of resisting megatrends like online retailing for discretionary purchases, landlords should instead embrace the change and cater for the taste of modern consumers.
What's three words that describe you?
Action-oriented, ambitious and decisive.
How do you manage stakeholders?
Firstly, I think it's important to recognise that you have competing stakeholders with different priorities, and most of your decisions impact all of them. For example, in leadership, your three main stakeholders are clients, employees and shareholders. As you manage them, it's helpful to think about things from their perspective, but also to keep your other stakeholders in mind. So, while clients are important, it's not acceptable for clients to take action which drives your employees to want to quit. Similarly, as a leader you want to do everything you can for employees, however you also have an obligation to the shareholders to ensure that the ramifications of any decision are financially responsible.
In the context of retail, property managers have stakeholders who are also end users (e.g. tenants and shoppers). I think the role of service providers is to represent our client's best interests (i.e. the landlord's), but also to recognise that sometimes our client's best interests are to also serve their clients (i.e. the tenants and shoppers).
What do you do to keep learning and growing in your career?
I am into personal and professional development; I know that I can always get better and I truly believe in continuous improvement. I have read a lot of books about leadership and sales, and there's always room for me to improve in these areas. Some of my favourite authors in those categories are Bill George, Brian Tracey, Michael Port and Weldon Long. I also believe asking people for feedback and support. There are often things that other people can see quite clearly, but you can't see yourself (i.e. blind-spots), so it's critical to check in with others and solicit that advice.
What advice would you give to someone starting in the industry?
I recently wrote a short eBook about what I think it takes to be successful in our industry, so I would recommend that they read that! In it, I explain what I believe are the five most common traits of successful people in commercial real estate: passion, persistence, positive thinking, preparation and professionalism. Since they all start with P, I've called it 'The 5 Ps of Commercial Real Estate Success'.
What do you do in your leisure time to de-stress?
I love travelling, so I haven't been able to de-stress much lately! I think what's good about travel is the physical distance you can create from your everyday life. I am quite disciplined with exercise; I have been committed to running (actually, given the moderate pace, I'd call it jogging) five kilometres every weekday for the past six or seven years. I always get that done, no matter what, and it's a part of de-stressing because I generally do it after work and before dinner – it creates a barrier between work and personal time, and helps me unwind.
Want to be profiled? It's the perfect time to share your career and experience which connects all of us. Contact Belinda Daly: belinda@shoppingcentrenews.com.au