The Shopping Centre industry is driven by people. It's the skills and expertise of the people that manage, develop and evolve shopping centres for their communities that creates this great industry. Shopping Centre News profiles a range of interesting people from the industry each week. This week, we speak to Corrine Barchanowicz from Vicinity Centres who is Head of Marketing, Brand, and Customer Experience for Premium Centres in NSW and Queensland.
What is your current role and main responsibilities?
I just returned to Australia after spending close to 10 years in the USA to take the position of Head of Marketing, Brand, and Customer Experience for Premium Centres in NSW and Queensland. In this role, I am working with argueably some of the best properties in Australia, including QVB, The Strand Arcade, The Galeries and Chatswood Chase in Sydney, as well as Brisbane's QueensPlaza, leading the marketing strategy and brand development for these centres, through the lens of the customer first.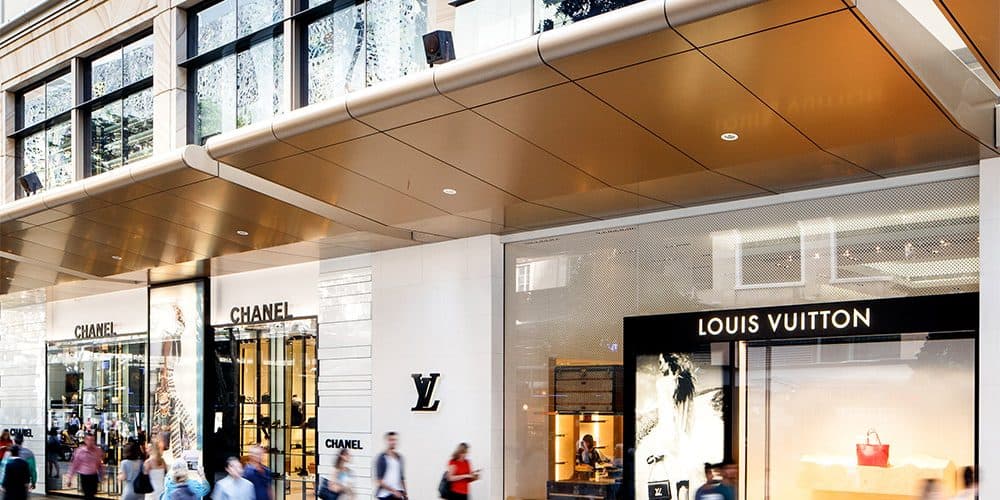 How did you get started in the industry?
I was studying Marketing and PR at the University of Western Sydney while working as a casual sales associate in a retail store, and as part of my degree, I was required to complete an internship. I interned at Westfield Parramatta, and immediately fell in love with the industry, and have been addicted ever since.
Can you tell us a bit more about your career and shopping centre experience?
I've enjoyed a varied and diverse experience in the industry, ranging from working in various levels of marketing from local, community centres, through to super regional properties, and many different roles within national and corporate marketing teams. For the past seven years, I've been working with Westfield (now URW) in the USA, starting as the District Marketing Director in Maryland, to being promoted to the Vice President Marketing overseeing 37 centres across the USA during a time of major investment and development for the business. After having my daughter, I took a tangent to take on the role of Senior Shopping Centre Manager at Westfield Valencia Town Centre, leading the team through a $20 million renovation of the property, while working with the asset team to gain both internal and external approval on a $100 million development. During the course of my career, I've worked with teams across more than 70 centres, two countries, 18 states, and six major developments including Westfield World Trade Center and Westfield Century City.
What is your most memorable moment of your career?
Over the course of almost 20 years, I have many memorable moments. One of the more recent moments though was last year as we were about to open and launch our renovation project. We had completed the project in nine months, and we were about to launch in conjunction with Christmas. It had been a huge workload and hustle to deliver on time, and a week ahead of our opening event, there was a tragic shooting in the community that took the lives of four students. It was a tragedy that shook everyone, including myself and the team I worked with, on a very personal level. In the space of a week, we had to completely rethink our opening, shifting from what was originally planned as a huge celebration for the community, to a moment that we could truly live our to name as the Town Centre and bring the community together; together to connect through their resilience. Over the course of the week, and weeks to follow after our opening, I was reminded that it's about so much more than shopping. Our centres are hubs of the community. They're an integral part in the fabric of our society, and we were able to honour that and effectively help our customers and community through their grief.
What do you think makes a successful shopping centre?
To be a successful shopping centre, you have to be customer obsessed. You have to be relevant, engaged, and interesting. No one can get away with being boring, and customers today demand to be immersed, engaged, and entertained.
Which in your opinion is the best example of a good shopping centre, retail precinct or place?
I'm so lucky to have experienced, and worked on so many. To say what I think is the best, I would have to go with SoHo in New York. The neighbourhood of SoHo is a retail mecca, and always at the top of my list when I'm seeking inspiration. The best brands in the world turn often go to SoHo first to test new concepts, new experiences, and new products – so many brands and formats that we know and love today, have been born and developed in SoHo.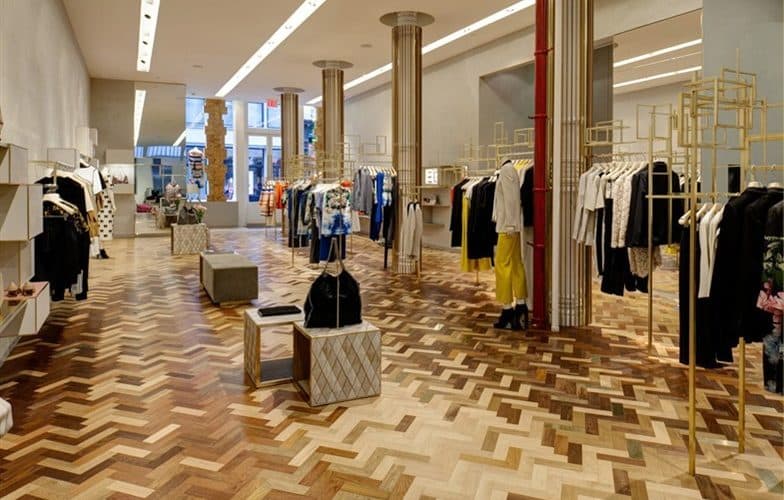 What are some of the trends you are seeing in the industry?
It's been really interesting to return to Australia during the pandemic, and to see how the pandemic is actually acting as a catalyst to expedite trends in not just omni-channel retail, but also omni-channel brand experiences. The need for brands and products to be accessible, where and when customer want them, will drive our innovations in technology, media consumption, and physical experience.
We're also seeing that 2020 has been a socially disruptive year, and brands can no longer be passive in their position with a growing need to connect and relate in more meaningful and purpose led ways than we've seen in the past.
It's the age of conscious consumerism, and we can expect our customers to hold as all accountable to both the values, and actions we take on those values, seriously. Within the industry, I think this will also expedite efforts and initiatives that support more sustainable practices
What makes a great Head of Marketing, Brand, and Customer Experience?
I've been told over the course of my career that I have a passion for people and the industry that my leaders and managers have wanted to bottle.
The quote "A diamond is just a piece of coal that did well under pressure" has always resonated with me. I love to see and realise the potential in projects, and I actively seek opportunities to push myself and my tea to be uncomfortable, as this is when I know we're daring to do things that haven't been done before, and the magic can happen.
Did you think you would end up in the role you are in now?
Honestly, no. I tend not to overthink my career, roles, or titles, rather striving to find the right opportunities that allow me to apply my passion and love for the industry to keep innovating and evolving. I enjoy living the life of a gypsy to some extent, so I never know where in the world I will land next.
What advice would you give to someone starting in the industry?
My best advice would be to be flexible, willing, and leave the ego at the door. Be ready to give anything a shot, dust yourself off when you fail, and have the courage to try again.
What do you do in your leisure time to de-stress?
It's horribly cliché, but I love to shop, especially for shoes. If I don't have time to hit the shops, than I'm also a neat freak, and love to clean and organise my home. I'm constantly restyling my home and moving furniture around.
What's your favourite retailer and why?
It's hard to pick just one, but I would have to say Selfridges. Any time I visit London, I make sure I visit Selfridges, and they're one of my favorite brands to follow. I love how they've proven time and time again that even a legacy brand can evolve and stay current. It's in their brand DNA and their experience to be cutting edge, and their such leaders of innovation in the industry.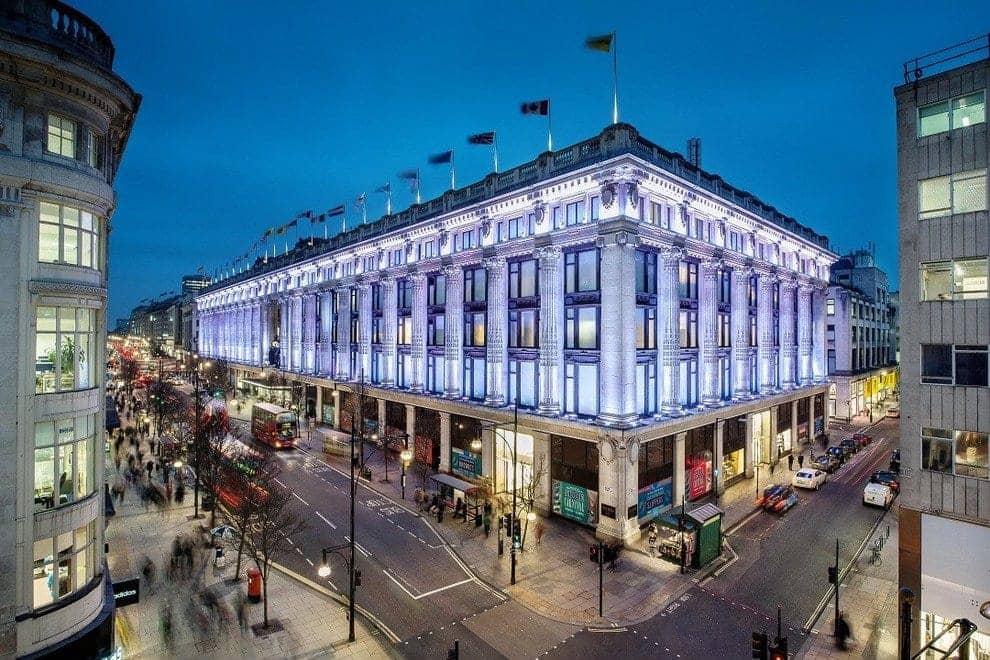 What has been your hardest career decision?
Making the decision to move back to Australia has been one of the hardest decisions. It was never a matter of if I would move back, it was always a question of when, and timing is always a tough call. I'm happy to say that as hard as it was, it's been one of my best decisions and moves.
What do you love most about your job?
I love that no two days are the same, and there's a constant challenge to stay connected and relevant to our customers. People are so fascinating, and the pace at which our customers can change, while staying the same at times too, keeps me on my toes and constantly inspires me to push myself and the teams I'm working with to strike the right tone of creativity and strategy to not just meet, but hopefully exceed, what customers expect.
What do you least like about your job?
You can never do it all, all at once, even when we want to try.
What motivates you?
My fascination with people, whether it's the people I'm working with, our business partners, or the customers we're serving is a constant source of motivation. Our industry and business is driven by connecting with people, and so it's never stagnant and there's never time to rest on your laurels or take people for granted.
Do you like shopping?
I don't just like, I love shopping. Where other people get their "me" time going to the gym, or reading, I'm that person that loves an hour or so to myself to hit the shops. I love seeing and trying what's new, experiencing great service, and being made to feel special when I get the chance to indulge in a luxury pieve here and there.
What is the single most important quality you need to possess to be in this industry?
Adaptability. You can't be too precious, and you need to be willing to keep up with the pace of change.
Want to be profiled? It's the perfect time to share your career and experience which connects all of us. Contact Belinda Daly: belinda@shoppingcentrenews.com.au