The Shopping Centre industry is driven by people. It's the skills and expertise of the people that manage, develop and evolve shopping centres for their communities that creates this great industry. Shopping Centre News profiles a range of interesting people from the industry each week. This week, we speak to Clare Jenkinson, Marketing Manager at Retail First's Redbank Plaza. Clare is relatively new to shopping centre marketing but loving it! 
What is your current role and main responsibilities?
I've been with Retail First for the past 18 months as Marketing Manager at Redbank Plaza, located in Ipswich, Queensland.
How did you get in to this industry?
My previous roles had always been on the flip-side of Centre Management, as a head office marketing representative for a retailer, making contact to see how we could work together with the centre (think LSM or BDM for a national brand).
What's three words that describe you?
Colourful, quirky, happy.

Tell us a little bit about your career
I had been with QSR (Quick Service Restaurants) for more than 20 years, McDonald's and Pizza Hut, helping franchisees with their local store marketing.
What has been your hardest career decision?
I was apprehensive to leave QSR, but I saw many similarities in this role. Instead of assisting many franchisees with the same brand across the country, this is many franchisees of different brands under the one roof. In the back of my mind, I always look at things from the retailer's point of view.
What do you love most about your job?
There's nothing better than seeing the idea you've been planning for months come into fruition and it actually be live on the floor, then seeing the customers faces when they are really enjoying whatever you have created.
What do you least like about your job?
It is demotivating when you have retailers that are not interested in participating in centre activations and have a jaded attitude to shopping centre marketing.
What motivates you?
If I'm part of a great team, who supports each other, works hard and has fun, then nearly every day is a great day!
What makes a great Marketing Manager?
Someone who has strong retailer relationships, as well as taking a great idea through to execution.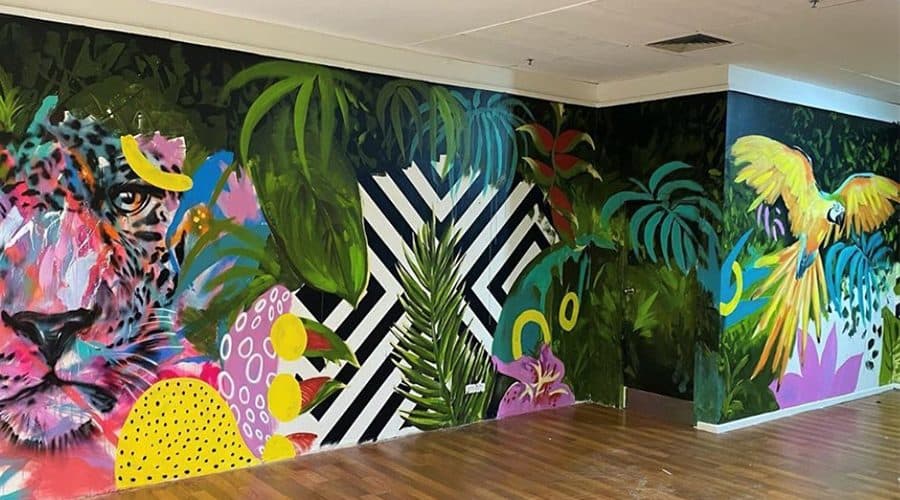 What is your most memorable moment of your career?
In my past life with Macca's, I worked on an amazing global project that took me to the US and actually changed young peoples' lives. For this project, I won the 'President's Award', which is only awarded to the top 1% of the company globally. I was also lucky enough to work and live across Asia and the Middle East in my former role. It was so much fun and very humbling at times.
 Last year was my first Christmas at the Centre. I loved being able to introduce a new Santa Set and giant decals to enhance our existing 'snow that falls daily'. I've also created a 'Street Art Zone' in a vacancy, featuring graffiti murals that are perfect for selfies and is a cool space to chill out. We hold our regular playgroup in this space and have just created a second street art space for school holiday activations.
What do you think makes a successful shopping centre?
Building a sense of community, but you also need a really good retailer mix.
Which in your opinion is the best example of a good shopping centre, retail precinct or place?
In Queensland, I love Chermside, and that's probably because it has all my favourite stores in the one place. Ala Moana in Honolulu is another favourite.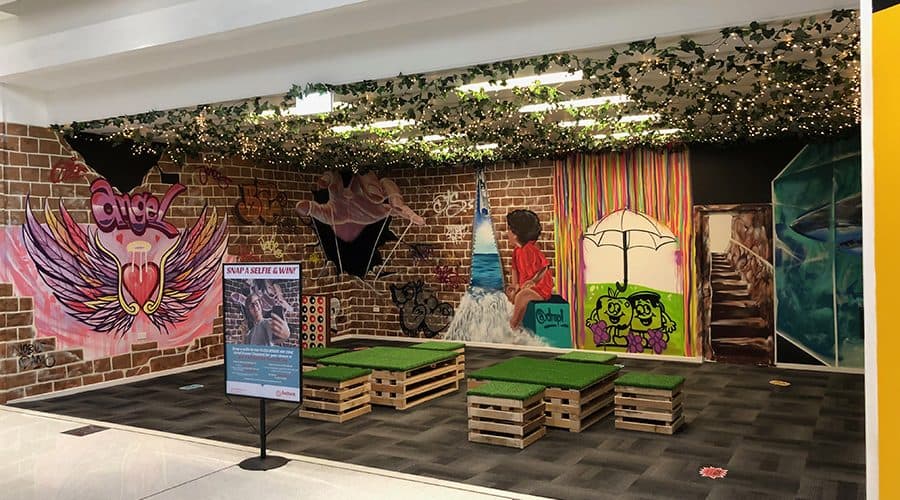 How can landlords and retailers work together better?
I think it all comes down to building relationships, being open and showing empathy. At the end of the day, we are all people with lives outside of the building and I think that retailers respect you taking the time to get to know them and being that listening ear when times are tough. Being seen (and being available) in the centre and having an open door policy is what the retailers what from their centre management team.
How do you manage stakeholders?
Again, being friendly, approachable and building relationships. I chat to our cleaners, security, tradies, retailers, top management and head office – all in the same way.
Did you think you would end up in the role you are in now?
I'd actually always thought about shopping centre marketing, so I'm happy that I took the leap.
What do you do to keep learning and growing in your career?
Retail First provide our marketing cohort with regular training opportunities and I am always eager to listen and learn from other Retail First MM's who have been in the industry for a long time. Listening to relevant podcasts on the way to work is also helpful.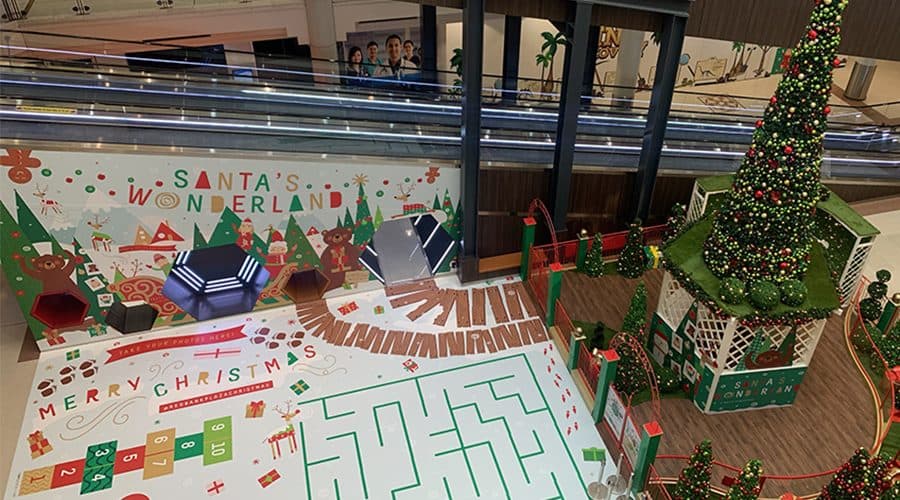 What advice would you give to someone wanting to get in to marketing?
Do it! Find a great mentor, build relationships and never be afraid to ask questions.
What do you do in your leisure time to de-stress?
Spending time with family and shopping. I can spend most of the day wandering around a shopping centre (or two) and luckily my teenage daughters love it too!
What's your favourite retailer and why?
I've always loved Zara and Peter Alexander. I like the frequency of new stock and am always drawn to the quirkier items that most people would think are too OTT. However, during COVID I've been supporting local boutiques where I live more often.
What innovation would you like to see implemented in the shopping centre industry?
I love the idea of giving start ups the chance to trial bricks-and-mortar. The 'My Cube' concept is good way for them to 'dip their toe in'. Just like bringing the Outdoor Market Stall concept inside the centre, seven days/week. But for it to work, I think there would need to be flexibility regarding trading hours, as many small businesses these days are Mums with a side hustle.
Do you like shopping?
Um, does a unicorn sprinkle glitter? I am a shopaholic!
Have you worked in another industry and then come back to shopping centres?
This is my first foray into shopping centres and I'm loving every minute. I don't see me leaving anytime soon.
What is the single most important quality you need to possess to be in this industry?
Be excellent at multi-tasking, (you are always juggling a number of projects at once), as well as the day-to-day operations and frequent issues that arise in-centre.
Want to be profiled? It's the perfect time to share your career and experience which connects all of us. Contact Belinda Daly: belinda@shoppingcentrenews.com.au