The Shopping Centre industry is driven by people. It's the skills and expertise of the people that manage, develop and evolve shopping centres for their communities that creates this great industry. Shopping Centre News profiles a range of interesting people from the industry each week. This week we speak to Ben Walker, CEO of Shopper Media Group who are specialists in retail out-of-home media solutions, providing clients with a strong offering of national coverage, 100% digital, proximity, flexibility, targeted approach, MIST technology and a range of creative options.
What is your current role and main responsibilities?
As CEO of Shopper Media Group (SMG) my main responsibilities include adding value to shareholders and our commercial partners, that being our shopping centre groups. In my experience the two must go hand in hand and you can't have one without the other if you want a successful business.
Creating a culture where people thrive at work is incredibly important to me. You want people to love coming to work because it's how you get the best out of them, so that they can be their best for the business and our partners.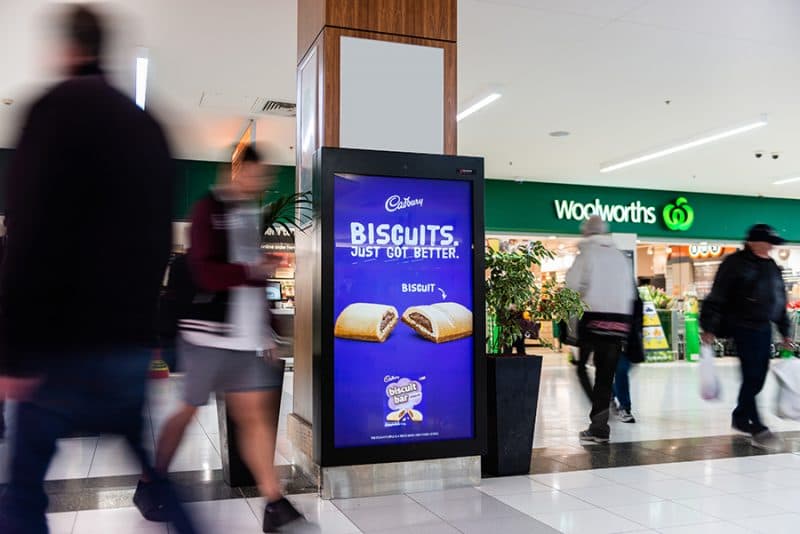 How did you get in to this industry/your role?
I worked in retail stores, Jag and Oxford, for 10 years while studying at university. After completing two degrees I moved into OOH media.
With 20 years of working in OOH and a decade in retail, I could see an opportunity as many shopping centres weren't being serviced properly and that's how Shopper Media Group came about.
What are the three top goals for Shopper Media Group right now?
Firstly, we are focused on delivering a world-class digital out-of-home (OOH) product that connects smartphones to digital signage via bluetooth and wifi to create the smartest OOH network in shopping centres. Secondly, we are committed to fostering a great working environment for the team to drive best practice within our business and the industry. And thirdly, we are continuing to support the growth of Shopper Media Group into every shopping centre in Australia.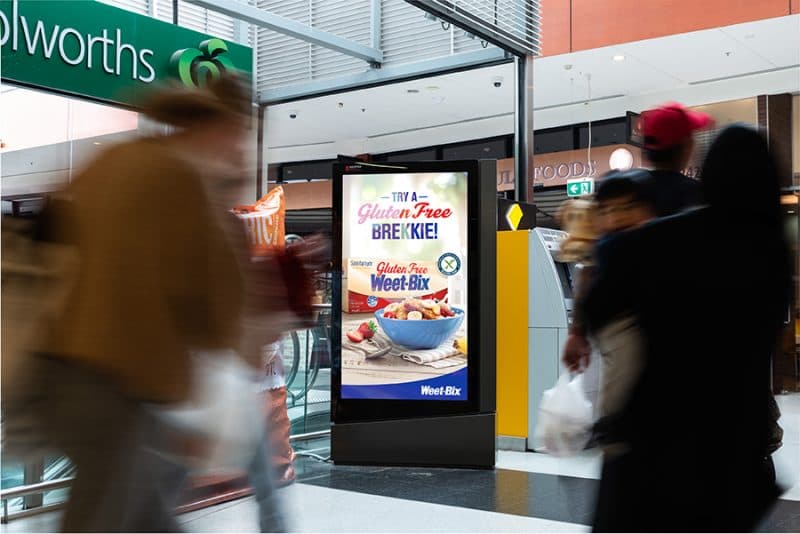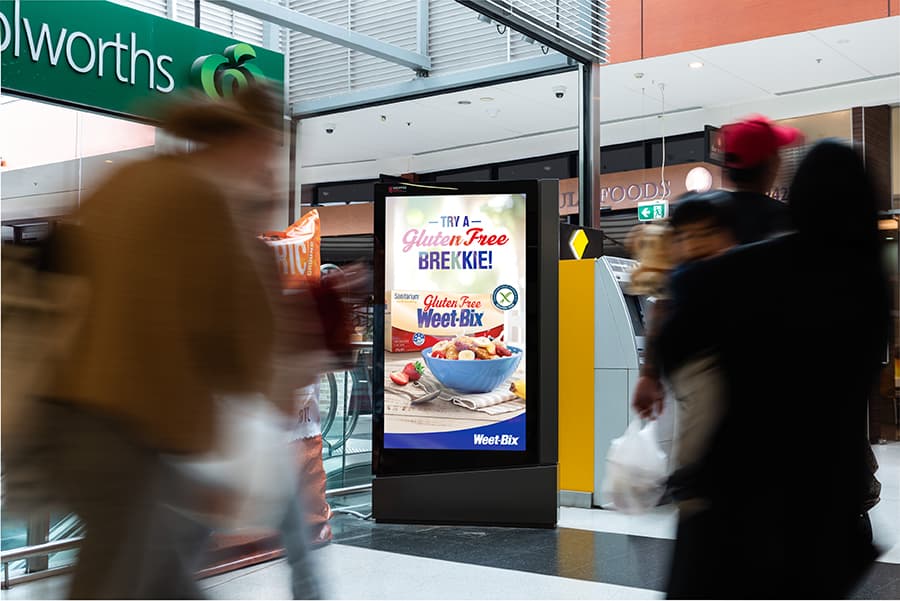 What do you think makes a successful shopping centre?
There is so much to what makes a successful centre, from location to convenience and destination, to the shoppers themselves. A successful shopping centre is one that reflects the values and aspirations of its customers so it is relevant and remains their preferred shopping destination.
A sense of community is also important for many consumers – coffee shops, restaurants and improved public spaces within shopping centres help to make the centres a hub for local communities. They are place to share quality time with friends and family along with offering the convenience of access to shops.
Which in your opinion is the best example of a good shopping centre, retail precinct or place?
In my opinion, a retail precinct makes for the best shopping centre. A great example of this is just 300 metres from my house – The Albany at Crows Nest, which recently opened – it's hyper convenient for me and location is key.
What keeps you awake at night?
My children, on occasion!
How do foster good relationships with landlords/shopping centre owners?
When we first set up SMG we asked ourselves how we could add significant value to our commercial partners over and above our competitors. This is what led us to implement Wi-Fi and analytics data, an investment that effectively doubles our CAPEX but offers a genuine value-add to our shopping centre partners and advertisers. Our Smartlite network is now in more than 300 shopping centres across Australia and is recognised as a market leader in retail OOH.
From the start we have been committed to providing value, but it's the small things that also help to foster good relationships, from picking up the phone to check in, to having open and honest conversations.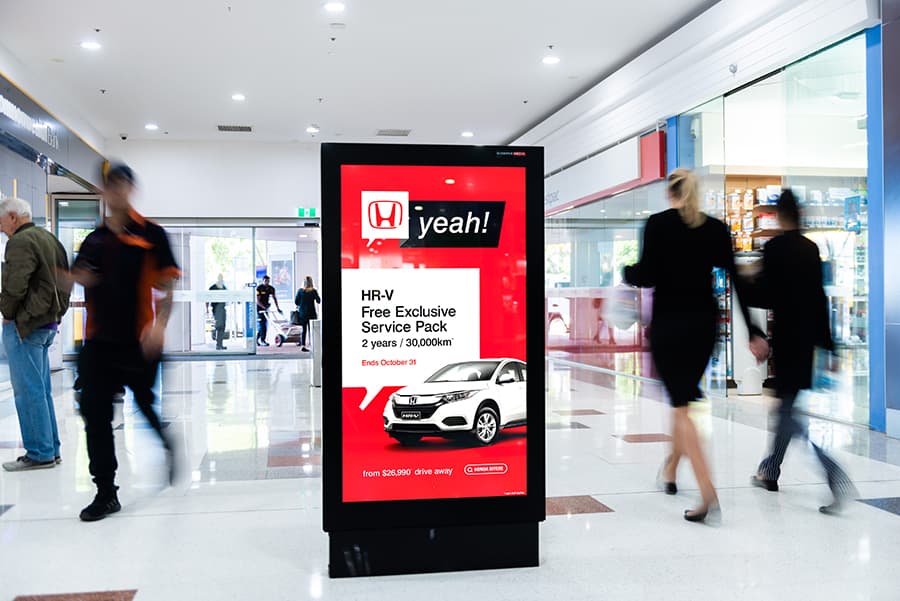 How do you foster a client-centred culture at Shopper Media?
Everything we do at SMG is about culture, whether it's our advertiser media agencies or shopping centre commercial partners. We understand that media companies need to spend a lot of time nurturing relationships with media agencies and we believe our commercial team needs to spend the same amount of time nurturing relationships with our commercial partners; without them we wouldn't have any media relationships.
What do you look for when finding new people to join your team?
It's all about culture, so we look for people who fit our team culture along with a skill set to complement. We hire for attitude and train for skill.
At SMG we have built an environment where people love coming to work – and in turn, they always do the best they can for our partners.
How do you create an environment that encourages innovation?
It's part of our DNA – no other media company has gone down the Wi-Fi, digital signage path at scale. We believe that anyone at SMG can have a good idea and, at the same time, it's OK to make mistakes. We are consistently looking for new ways to innovate and find solutions for our partners.
What are the greatest challenges your business is facing?
One of the biggest challenges we face is the rapid pace our industry is changing. There has been much consolidation within the industry, however we are focused on being all things retail , and only retail. We don't want to lose focus on other products, instead continuing to innovate to deliver the best retail media solution and experience to our shopping centres and media partners.
What are some of the trends you are seeing in the industry?
Data and research is a hot topic for the industry. At SMG we are able to deliver advanced analytics including real-time traffic patterns via our Smartlite Network of digital panels which shows who uses the centre, why, how often, where they spend most of their time, etc. All this information along with key demographic profiling of consumers can be used to better understand what consumers want to deploy improved operational and communication strategies within the centre.
Many companies are expanding beyond their skill set and are losing focus on their core offering. SMG isn't doing that. We stand for retail.
What is the single most important quality people need to possess to be in this industry?
Empathy is key. You must have an innate ability to put yourself in someone's shoes and understand what's important to them. It must be important to you or you will never do business with them.
What to be profiled, contact Belinda belinda@shoppingcentrenews.com.au