Retailers play a vital role in creating great shopping centres, and at Shopping Centre News we think it's important to showcase and profile retailers to our audiences. This week, we speak to Antony Hampson, General Manager of Superdry in Australia and New Zealand. Superdry is an exciting contemporary brand, popular with a wide range of age groups focusing on high-quality products that fuse vintage Americana and Japanese-inspired graphics with a British style.
What is your current role and main responsibilities?
I am currently the General Manager for Superdry in Australia and New Zealand. The role is responsible for all areas of the brands performance across our retail channels, e-commerce and wholesale distribution. As a license partner of the brand in our territory, we also execute the marketing and communication strategy in line with the global direction but curated to suit the needs of our market.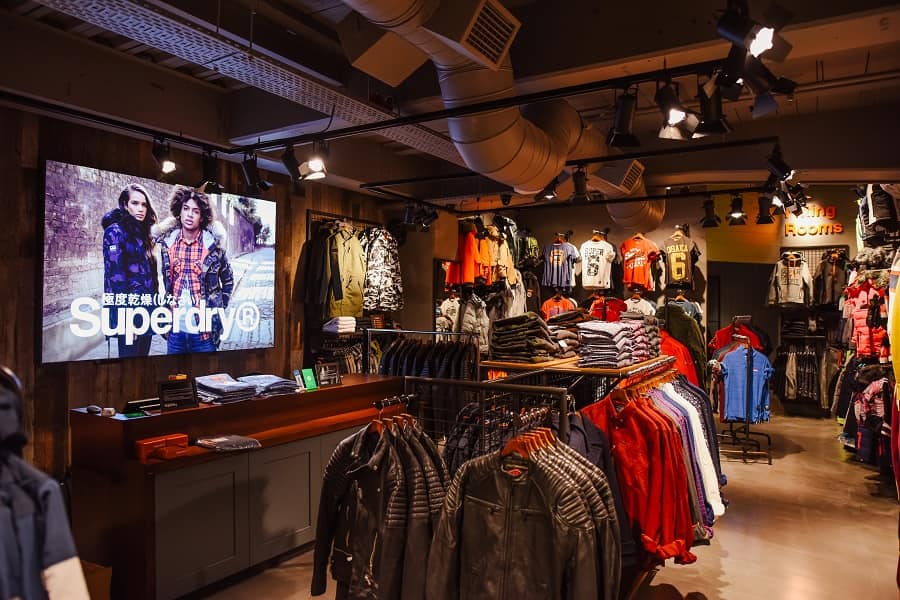 Tell us a little bit about your career?
Funnily enough, I was not always in retail. I started out as a tennis coach in my early 20's and was lucky enough to travel the world for five years and experience some incredible countries and cultures. Unfortunately, travelling 42 weeks a year was unsettling so I opted for a new career and started out in sales and product. Initially focused on wholesale, I worked across some amazing sporting brands and lifestyle brands.
I then took on the brand management in Australia of JanSport, an extremely successful US brand specialising in backpacks and set about growing awareness and distribution from the ground up. After this I then moved over to Diesel, an Italian brand with a rich heritage in premium fashion and denim as the Brand GM. These were some brilliant years! We set about re-energising Diesel by relaunching the brands retail footprint, realigning the distribution model and converting our wholesale business with DJ's into a concession business. Having gained an incredible amount of experience with Diesel, I stepped across to the world of Superdry where I have been for the past two years.
What makes a successful retailer?
In retail you need to stand for something. I always ask, 'what is that brand or retailer known for'.
Play to your strengths, too often we see brands stray from their core narrative and its critical to stay true to this. Of course, you need to evolve and look at new product lines from time to time but build this off the back of a very strong foundation of what you are good at! The customer cannot be forgotten.
These days, its about servicing the customers needs through a consistent omnichannel experience and its that experience coupled with a consistent approach to product that draws the customer back and new customers in!
What excites you most about your brand?
I like where we sit in our market. We are an affordable but internationally recognised brand. The quality of the product, the innovation and workmanship that goes into all our designs but particularly jackets, fleece and t-shirts is second to none. Our price points are good – I think we have equity in a number of product categories which enables us to expand into new opportunities such as snow or sport. We have a broad reach when it comes to customers which allows us to play in a number of spaces that many other brands cannot.
What has been your biggest challenge during COVID-19? How has it changed your business?
Besides managing the welfare of my staff which is always paramount, the biggest challenge has been predicting and managing our stock. The uncertainty of not knowing what is around the corner, which stores will be trading, which won't, where is traffic most impacted etc has made managing our inventory flow difficult. Retail is always unpredictable but this period has made us think on a day to day and week to week basis.
We have found some improved efficiencies in our 'Ship from Store' functionality by using some of the shut stores as dark stores which has been great for online sales and efficiency of stock.
What's some of the things you look for in people when you are hiring?
We always look for a good cultural fit first. Obviously someone who has the skillset to deliver their necessary function goes without saying but people who fit the energy and personality of the brand is crucial.
What do you look for when you choose a location to open a new store?
We look for the centres with the highest catchment and within that catchment area, what's the demographic? These are really important factors when choosing a site, after which comes the location within the centre, do we think traffic flow will be good to that area of the mall. The last and most important thing is that we need to be confident after rolling up the commercials that the site needs to be commercially viable!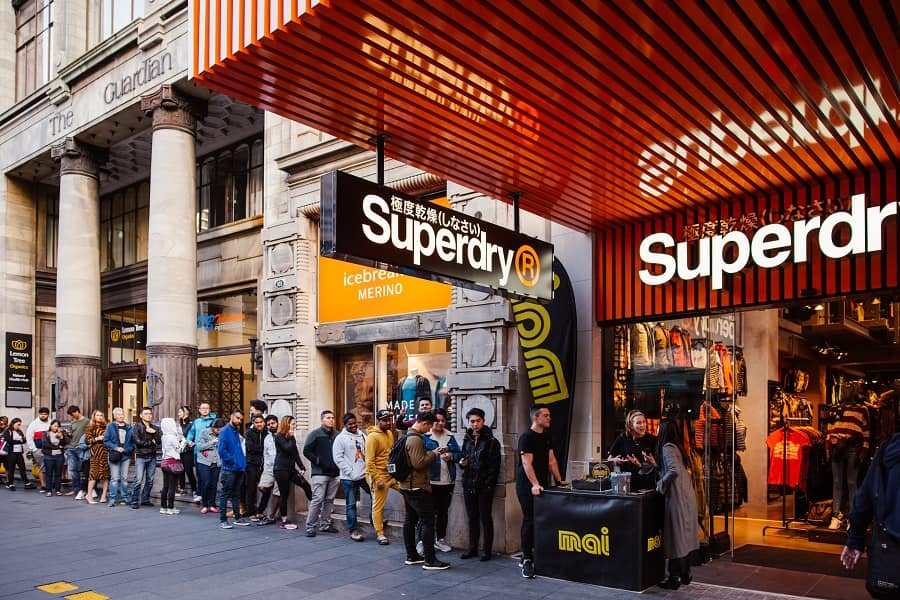 What do you think makes a successful shopping centre?
Location, catchment area and the right retail mix that supports that customer is critical.
What's your biggest gripe about shopping centres?
Paid parking seems to contradict the focus that centres place on increasing dwell time for customers. For this reason I am not in favour of it.
What could shopping centres be doing to help your business?
In the past few years I feel there has been a steady decline in how much centres are advertising to the broader market, particularly around key events. Naturally we see traffic lifts during events such as Black Friday because of the publicity around it but there are plenty of other events or opportunities for retailers to use other means outside of just their owned assets to drive awareness.
If there was one thing you could change about the retail industry, what would it be?
The aggressive price wars that we see across almost all industries. Our market has created a reall price conscious customer. So many of the ads we see are price related… 'lowest price, guaranteed' / 'prices are down' / 'we'll match the best price' etc etc. I realise this is not an overnight fix but the Australian market is far more price sensitive than many other markets we see overseas so if I had one wish or one thing I could change, I would reverse this cycle.
What keeps you awake at night?
Right now, its wondering when our Victorian stores are going to be allowed to reopen, when Auckland will be able to overcome their small relapse of the pandemic and when shoppers will start heading back to Sydney CBD!
Tell us which retailer you want to have featured next… Contact Belinda Daly: belinda@shoppingcentrenews.com.au