The Shopping Centre industry is driven by people. It's the skills and expertise of the people that manage, develop and evolve shopping centres for their communities that creates this great industry. Shopping Centre News profiles a range of interesting people from the industry each week. This week we speak to Anthony Wilson, Centre Manager of Bankstown Central.
What is your current role and main responsibilities?
Centre Manager of Bankstown Central. Drive the success of the asset, support and lead the CM team who all assist in delivering the companies and centres strategic initiatives.
How did you get in to this industry?
A friend of mine was a regional manager for a listed REIT and he told me I had to get into Centre Management. He knew I understood retailers and could work with them well.
Tell us a little bit about your career
Originally, I worked in retail stores, then moved into National wholesale, then managed own family business being an Ice Arena, Pro Shop and Canteen and eventually into Property and Centre Management on the Landlord side. My first role was in Commercial, and Retail admin, then Property Manager across multiple properties followed by Centre Manager on two great assets for AMP being Randwick and Northbridge Plaza. After AMP I was Centre Manager of Birkenhead Point which also included an exciting Marina development and then I moved to Vicinity, initially DFO followed by Bankstown Central.
What has been your hardest career decision?  
It is always moving on from great performing people and teams.
What do you love most about your job?
Knowing we have the ability to work with business owners and customers and change their lives and experiences for the better. Shopping Centres really are much more than retail, we can and do change lives for the better.
What do you least like about your job?
Losing great people to other organisations and when retail businesses fail.
What motivates you?
Helping and motivating others to be the best they can.
What makes a great Centre Manager?
A person who understands their team's ability and has the leadership style to motivate and develop them to go above and beyond expectations. (Not just immediate team) Someone who knows how to understand and balance customer expectations, retailer expectations whilst continually striving to overachieve company and community expectations.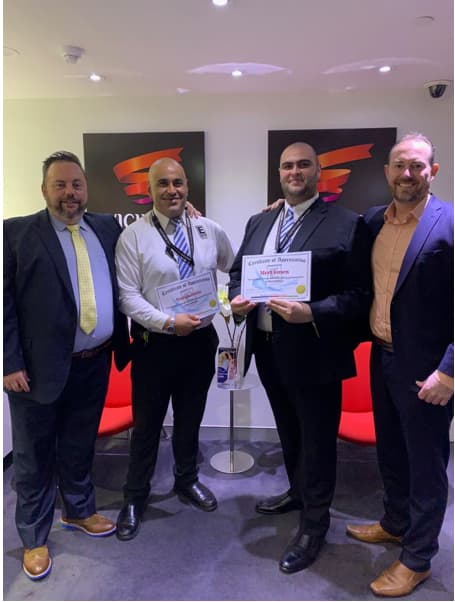 What is your most memorable moment of your career?
Watching our security guards revive two people that had heart failure. One was a tenant who said goodbye to his family and another was a customer with a friend, both left their homes potentially not returning home if it was not for our incredible Security Guards.
What do you think makes a successful shopping centre?
A place that changes with the changing environment and always has something people are willing to travel for. It is a place that provides what our visitors expect and has the ability to deliver to its owners and tenants what they expect. Successful centres also need to be interesting with interesting stores that always strive to be better.
Which in your opinion is the best example of a good shopping centre, retail precinct or place?
Recently I visited Chermside in QLD and found the whole experience enjoyable and interesting. As someone who likes to get in and out when shopping, I found myself wandering without thinking about time and enjoying the whole ambience and offering. 20 years ago when I lived in Canada West Edmonton Mall was one of a kind. Any shopping Centre that has an Ice rink, Fun Park and Roller coaster, and on top of that a Submarine in a large underwater world is something amazing. I cannot leave out Vicinity, I love Emporium in Melbourne, absolutely worth a visit.
What are some of the trends you are seeing in the industry?
Everyone is trying to ensure they create places people want to visit and not only focused on adding more retail, centres need to become experiential. Centres will become more interactive socially smart making next generations want to visit more and stay longer. The one thing retail needs to keep on reinventing is how can they become the best disruptor they can be to ensure every chance of a sale will happen and a relationship through experience can form.
Did you think you would end up in the role you are in now?
Not initially when I joined Vicinity, however stoked that I have.
What advice would you give to someone starting in the industry?
Really take the time to learn who is who in your centre and or business. Learn from the best and assist the not so able. Be patient and try not to skip through positions quickly, and if possible link up with a great mentor who has experience and believes in change. If you have options to work for a great Manager make that happen.
What do you do in your leisure time to de-stress?
Ride my Harley, walk, cook lots and watch the kids play sport.
What's your favourite retailer and why?
We have a fruit and Vege store in Bankstown called Fields of Fruit. Absolutely love their family involvement and commitment, incredible range, tight operation and they know their customers better than most. They just keep going from strength to strength and from 2am until 5.30pm every day they are game on!!!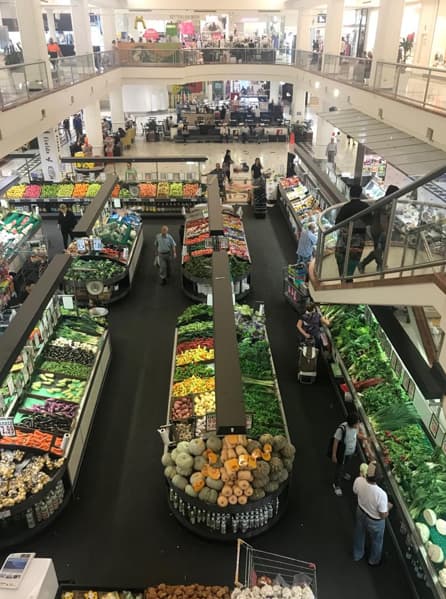 Do you like shopping?
I do, especially for food.
What is the single most important quality you need to possess to be in this industry?
The ability to change, without losing the fundamentals around service. Whether you are in the Property Management side, or retail sales, people remember how you "MADE THEM FEEL". Make people feel special.