The Shopping Centre industry is driven by people. It's the skills and expertise of the people that manage, develop and evolve shopping centres for their communities that creates this great industry. Shopping Centre News profiles a range of interesting people from the industry each week. This week we speak to Allison Bailey, Marketing Manager at Vicinity Centre's Box Hill Central.   As reported in SCN's Cover Story on Vicinity Centres earlier this year, the centre is located in one of Melbourne's highest growth areas, with Box Hill on track to become Melbourne's second CBD. 
What is your current role and main responsibilities?
As the Marketing Manager at Box Hill Central I am responsible for the creation of the marketing and brand strategy, implementation of the strategy from concept to execution including activations, digital marketing, social media and budgeting. And of course we ensure we evaluate the success of our marketing investment.
How did you get in to this industry?
I have been working in shopping centres since I left school and have worked across the board from reception to senior marketing manager. It has been a fantastic journey and have had the pleasure of working for an organisation that has been supportive developing internal talent like myself so I am always grateful for the opportunities that have been made available to me (or that I have created!).
Tell us a little bit about your career
I have worked across Queensland, New South Wales and Victoria for many retail businesses and various centres from neighbourhood to regional, sub regional and CBD assets. As far as the industry goes, there isn't much I haven't seen during my career.
What has been your hardest career decision?
Moving interstate to take up job opportunities, so far, I haven't regretted these decisions but it is always difficult uprooting your family.
What do you love most about your job?
I love the variety and diversity of the role. I love that I get to combine creativity and strategy every day.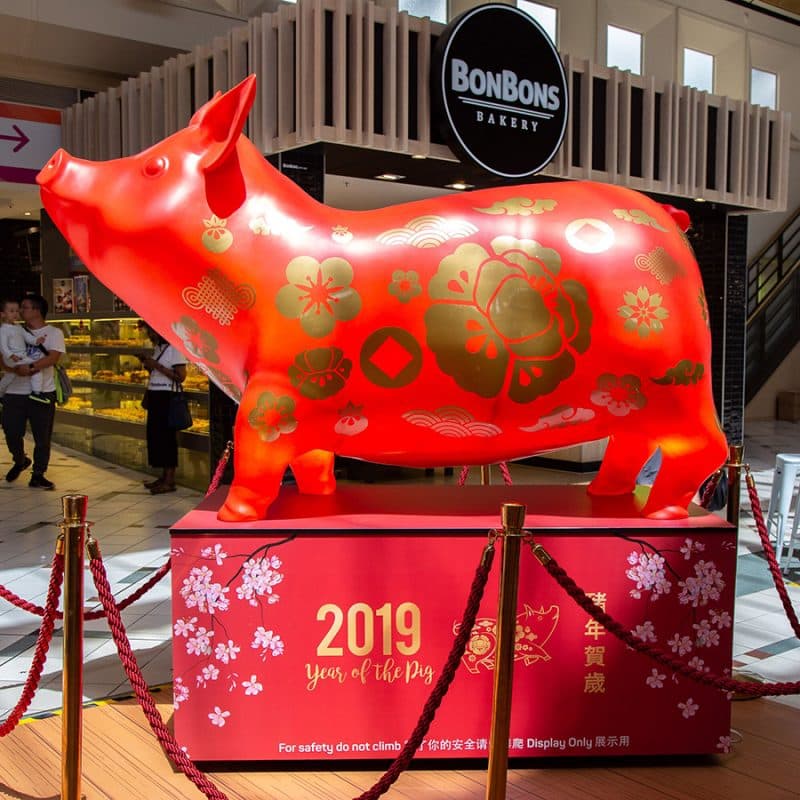 What do you least like about your job?
Doing first aid training but saying that, because of this training I was able to save someone's life on a cruise recently. He was choking and turning blue – I stepped up and did what I was trained to do. A happy outcome for everyone and it was deeply humbling on a personal level to know that you can have such a big impact on someone's life. So yes, I will happily go to the next training.
What motivates you?
Coming up with new ideas and seeing campaigns come to life. The cherry on top is when you see customers smile and our retailer sales increase.
What makes a great Marketing Manager?
Someone that is creative, understands the business of retail is agile and not afraid to take risks. Digital Marketing is so important today (and was not something I had to deal with in my earlier career days) so I've had to invest in my own capability and development to ensure I remain relevant and effective as the world around us changes. I also think empathy for multiple stakeholders who visit or work in your centre is also hugely valuable.
What is your most memorable moment of your career?
Hosting a Royal Visit, the Duchess of York visited the Centre, met with customers and accepted a cheque for her favourite charity. It made the news across Australia.
What do you think makes a successful shopping centre?
A point of difference that gives it heart and soul. You need to marry the functional and emotional connection to a great shopping experience.
What are some of the trends you are seeing in the industry?
Here at Box Hill Central we have had commercial success by creating our own trends. The strategic plan for the centre is to be an iconic destination for Asian culture and cuisine in Melbourne. We go to market outside the traditional retail periods and in doing so have had huge success with increased visitation, amazing PR results and have a highly engaged online community. It has really created a point of difference and authenticity within our diverse community.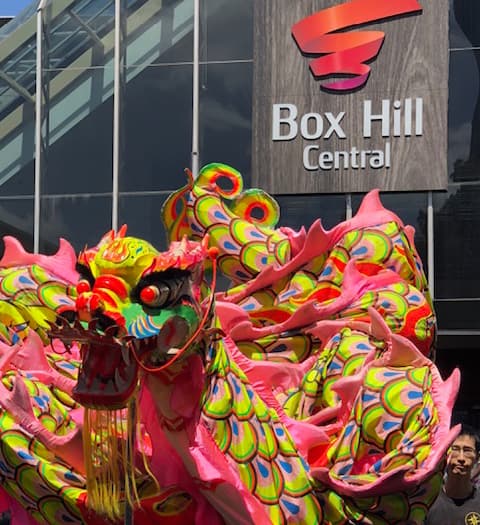 Did you think you would end up in the role you are in now?
This is my second time as Marketing Manager  for Box Hill Central and this time around I am implementing every idea I envisioned would work in such a dynamic shopping centre.
What advice would you give to someone starting in the industry?
Be brave, be creative, try new things, be strategic and enjoy the ride.
What do you do in your leisure time to de-stress?
Family time, Netflix and my new passion is traveling on cruise ships.
What's your favourite retailer and why?
Louis Vuitton – they are a vintage brand that continues to reinvent their products and story to engage new generations.
Do you like shopping?
I live and breathe shopping. My son is obsessed with basketball shoes, I love handbags and jewellery and my daughter is into anything that has Mickey Mouse on it.
Want to be profiled? Contact Belinda belinda@shoppingcentrenews.com.au