The Shopping Centre industry is driven by people. It's the skills and expertise of the people that manage, develop and evolve shopping centres for their communities that creates this great industry. Shopping Centre News profiles a range of interesting people from the industry each week. This week, we speak to Adam Weinstein, who joined Vicinity Centres in late 2019 as General Manager of National Operations.
What is your current role and main responsibilities?
I am the General Manager of National Operations at Vicinity Centres, responsible for overseeing Operations/Facilities Management, Procurement, Capital Project delivery, Development Operations and Administration Projects & Support functions across Vicinity's portfolio of shopping centres.
How did you get in to this industry?
Having started my career in retail, I was always fascinated by the property side of the industry and how important the right location of a store was for the brand/business to truly succeed.  I recall my dad had just finished reading the first biography written on Frank Lowy by Jill Margo, titled Pushing the Limits and he recommended that I have a read of it.
After finishing the book, I was not just fascinated by his story and how Frank Lowy grew to shape the retail industry in Australia but I was also intrigued by shopping centres and how they operate.
In the years that followed, I gravitated towards the industry, getting the opportunity to leverage my retail experience with a Retail Manager role and have stayed in the industry ever since!
Can you tell us a little bit about your career?
After completing a Commerce Degree at University, I knew that I wasn't suited to a role sitting behind a desk all day, staring at a computer screen looking at numbers. Flipping through a career magazine in my final year of university, I came across a Graduate role at ALDI Supermarkets.
After successfully getting the role at ALDI and working through their graduate program, I was responsible for overseeing the operations for a number of their inner-city Melbourne stores during their rapid expansion across Australia.
When Woolworths announced their move into hardware, I joined the project phase aimed at launching the concept, which later developed into Masters Home Improvement. On the morning of the opening of the first ever Masters store, I received a phone call from a recruiter asking if I was interested in applying for a role at Westfield as a Retail Manager.
Over the next eight years, I was fortunate enough to have been given a number of opportunities to learn, develop and progress my career at Scentre Group. Over a six-year period, I progressed from the Retail Manager role at Plenty Valley, to take on the Centre Manager role at a number of Victorian Westfield Centres including Airport West, Southland and Fountain Gate. During the years working as a Centre Manager, I was fortunate enough to have worked on a redevelopment of a non-branded Scentre Group asset and led the operational delivery of a tech start-up that Scentre Group had an interest in.
In order to grow my career, in 2016 I took on the role as the National Risk & Security Manager at Scentre Group, utilising my centre knowledge, I was tasked to create and deliver the operational Security and Risk strategy across the organisation.
Residing in Melbourne, and working flexibly by communing a few days a week to NSW in order to balance my personal life in Melbourne and the inability to relocate to NSW,  meant that after a few years my alarm going off at 4.30am in order to catch the 5.50am flight to Sydney and delays in airport lounges, I needed to start thinking about my long-term career opportunities in Melbourne.
In late 2019, I was given an opportunity to join Vicinity Centres in my current role which has allowed for me to take on the next step, becoming a General Manager and further develop my skillset taking on a number of areas that were new to me.
What has been your hardest career decision?
Undoubtably, leaving Scentre Group last year, in order to grow my career and take on a bigger role at Vicinity Centres based in Victoria. The decision to leave was really tough, as I thoroughly enjoyed my role, the people I worked with and the opportunities that the company had given me over many years.
In my heart, I knew that for me to develop my career into the future with a role based in Melbourne, I needed to challenge myself and put my best foot forward and apply for the GM of National Operations role at Vicinity Centres.
I am a big believer in having great mentors in life and I was fortunate to be able to seek their council and guidance to help determine if I was making the right decision or not.
After a number of weeks meeting with the team at Vicinity and getting exposure to the company's culture and understanding size of the opportunity that I was applying for, I knew that the decision to leave was not just exciting, but a once in a lifetime career opportunity.
What do you love most about your job?'
Shopping centres are exciting places where no two days are ever the same. I most enjoy the ability to lead a team and leverage a group of diverse people's skills to achieve a strategic goal for the organisation and for the customers who walk through our shopping centres to experience the product of our work.
What do you least like about your job?
Under normal circumstances, I would say the burden of administration and the volume of emails within my job, but as you can imagine over the last few months as we as an industry have had to respond to the impacts of COVID-19 which has been a real challenge. It's meant that within my role, I have had to be focused on expenditure and at times chasing all ends of the earth to secure hand sanitiser!
What makes a someone successful in an operations role within a shopping centre environment?
There are three elements to succeeding in an operational role within shopping centres. They are:
Understanding the power of building long term trusted relationships. Relationships with your team, contractors, retailers and your industry peers.
Understanding how all moving parts within a shopping centre come together in order to have the centre doors open every day.
And most important is understanding and thinking like a customer. Whether you see your customer as the retailer or the end consumer, from the moment you drive into the centre car park, until the moment you drive out at the end of the day, you should be unwavering in improving centre standards in order to exceed your customers' expectations.
What do you think makes a successful shopping centre?
Getting the balance right between new experiences, a point of difference and convenience. Anyone who works in, or for a shopping centre, needs to truly understand who their customer is and ensure that their offer is both memorable and exceeds their customers' expectations.
Shopping centres are far more than a place that facilitates an exchange of commerce, it's about people and connection. It's about connecting people with other people, people to goods and services and people to experiences that they cant get elsewhere.
Which in your opinion is the best example of a good shopping centre, retail precinct or place?
I might be comepletly biased with my response, however, I'm lucky enough to experience great shopping centres every day, working for a company whose portfolio of centres ranges from centres like Chadstone and Emporium, through to convenience-based centres across the country and the DFO portfolio.
I do, however, have a favourite which is The Strand Arcade in Sydney. For a centre that was built more than 130 years ago to be able to maintain the Victorian-styled arcade, together with the tiled floors, cast iron balusters and uniformed store signage, means that you have an experience every time you walk in there. The balance between premium retail, bespoke offer and great coffee means that whenever I find myself in Sydney, I get to experience a shopping centre at its best.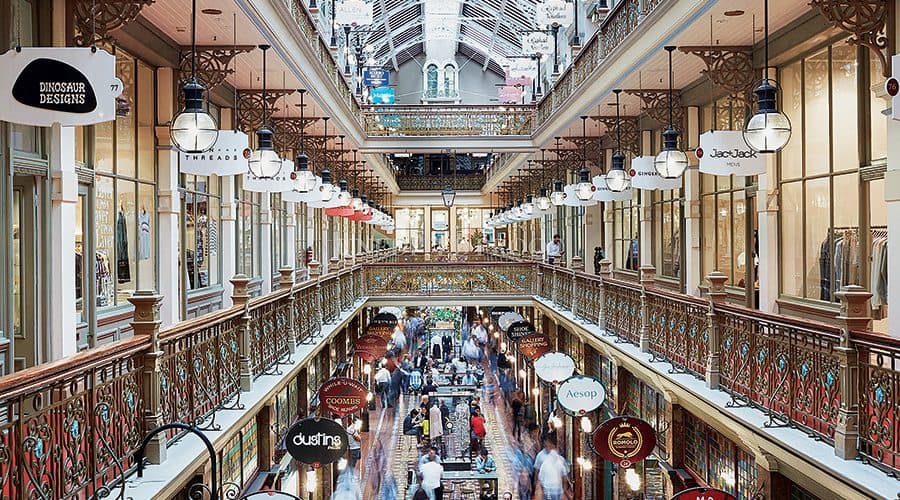 What motivates you?
People who have balance in their life. Work life, personal life and a balanced mindset. I'm motivated by people who are able to run a million miles an hour at work and are able to switch off and live their best life outside of work.
What advice would you give to someone starting in the industry?
Challenge yourself and be prepared to take on lateral career opportunities to grow yourself and build your career. The industry is full of great people with a lot of experience that will go out of their way to help you succeed.
What's your favourite retailer and why?
I have two, Bunnings and RM Williams!
Bunnings, because I fancy myself as quite the weekend warrior, moonlighting as a home handyman and having no idea of even how to change a lightbulb… Bunnings inspires, educates and offers unparrarraled service regardless of your level of expertise.
RM Williams, because the quality of the product and timeliness offering means that once you finally find the courage to spend the $500 on your first pair of boots, you'll already thinking about how you can justify your next pair.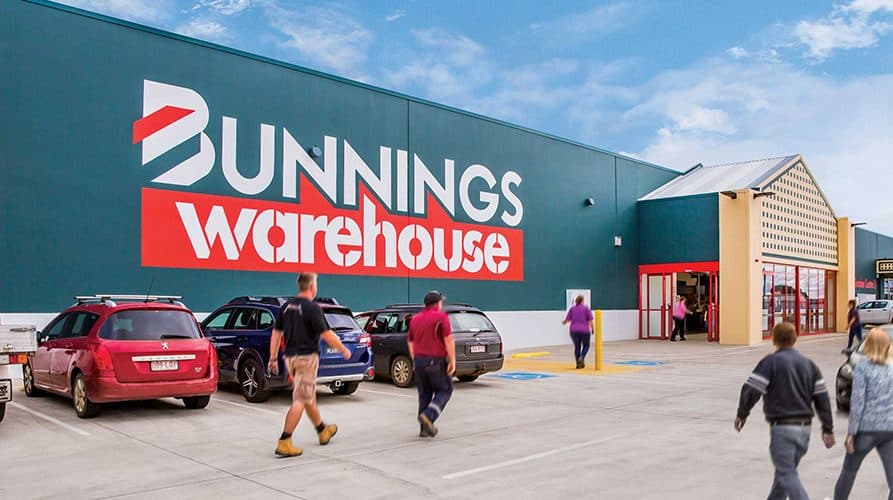 Do you like shopping?
I do… especially if I can get the balance right between a great experience and obtaining a bargain!
What is the single most important quality you need to possess to be in this industry?
Our industry is changing faster than any of us have ever experienced and for you to succeed, you need to be resilient and be prepared to hang on for the ride.
What do you do in your leisure time to de-stress?
I love travelling with my wife and exploring the far ends of the earth. Late last year we were fortunate enough to take an extended road trip throughout Namibia, Botswana and Zimbabwe. I think though, my days of roaming the globe are however going to be limited with the impending arrival of our first child due in mid-November this year!
Want to be profiled? It's the perfect time to share your career and experience which connects all of us. Contact Belinda Daly: belinda@shoppingcentrenews.com.au