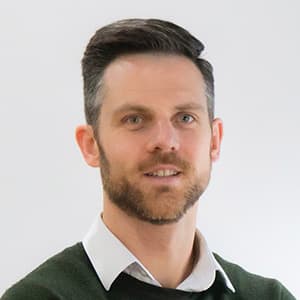 Nick is the National Leasing and Development Manager for Soul Origin. For the past 13 years, he has worked in the retail property industry for both landlords and retailers. His three years with Soul Origin has seen the company expand nationally and substantially grow its network of stores across Australia by more than 55%.
Prior to working with Soul Origin, Nick worked in retail and project leasing for institutional REIT's AMP Capital [Leasing Executive] and The GPT Group [Project Leasing Executive].
Can you tell us a bit about Soul Origin and how many retail sites it operates in Australia?
Soul Origin is a family founded and run franchised food business. We operate a network of 115 stores across all mainland Australia, enjoying strong growth since opening our first outlet in 2011 in Sydney's Hunter Connection. The brand's appeal to consumers is driven by our mission to provide consumers with nutritious on-the-go meals and our objective to be Australia's highest regarded and most consistent shopping centre-focused coffee experience.
What impact have COVID-19 restrictions had on your business?
COVID-19 has had a detrimental impact on our business in the short term, with revenue decline broadly reflecting the fall in foot traffic of shopping centres. We note that locations adjacent to supermarkets have held up better than locations that are in food courts or parts of shopping centres that rely on department stores, fashion and general merchandise, to drive traffic. A food-based business has a very large inventory with a relatively short shelf life so it is important to maintain turnover.
How can shopping centre landlords assist your business in the recovery phase?
Shopping centre landlords should now take a deep dive into the details and challenges of a retailer's business. It will be a crash course, gaining detailed understanding of the highly differentiated businesses occupying their properties. Never before have landlords had such opportunity to access many retailers' data at such a granular level. Material might include weekly sales reports, P&Ls, staff rosters and other information germane to each enterprise. Actively seeking out a retailer's data and understanding their business models will allow a landlord not only the tools to best support each individual retailer, but also to emerge from the pandemic with a skillset to enable repositioning and remixing their malls to face the next decade.
In what ways has the business had to adapt during the COVID-19 crisis?
Due to the location of our stores, predominantly food courts, Soul Origin has preferred to avoid third party aggregators and delivery platforms. Aggregators' exorbitant costs add challenge to businesses already operating with high overheads.
We have used COVID-19 as an opportunity to trial a number of third party platforms. To encourage usage, Soul Origin has agreed to pay all of these platforms' fees for franchise partners and waive franchise fees for all third party platform sales for a minimum two-month period. This has given us valuable insight and data to leverage in a post COVID-19 world to drive sales and improve business reach.
What are your thoughts on the government stimulus package and JobKeeper schemes?
Soul Origin supports initiatives that the government has put in place. However, we are finding that a high proportion of stores receive only a very modest benefit from JobKeeper. The food catering industry has a very high proportion of casual and temporary migrant visa employees who do not qualify for support in our industry. This situation is not exclusive to Soul Origin but is an issue right across food catering and hospitality.
How do you think customer spend and shopper habits will change after this experience?
We are not alone in seeing a number of trends in retail prior to COVID-19 accelerating as a result of the pandemic, particularly rising online retail and shifting of customers towards web-based purchasing. As well, those who lag in adopting social media platforms will be forced to change their behaviours with social distancing. Digital communication and social media apps have seen spikes in usage and are converting many casual users to frequent users. This will accelerate the digitisation of the way in which we socialise and interact.
While this may pose a risk for bricks-and-mortar retail, there are also strategic opportunities for future owner investment and remixing. One might predict that today's influencers will become as important in driving traffic to shopping centres in the future as department stores were for the past five decades. This represents an opportunity to reposition, properly catering for Millennials – a vital customer base. They, in five years' time, will become the world's engine room for consumption and sales growth.
What (if any) opportunities have opened up for your business?
Long term customer acquisition has become a real opportunity for Soul Origin. While not all Soul Origin stores could trade throughout the pandemic, even at its worst, 60% of our retail network remained open and trading. Generally, more than 70% of the network was open, despite the worst trading conditions our business has seen. While there was not the volume of sales required to cover ordinary business costs, by being one of the few food court retailers who did remain open, Soul Origin gained access to new customers and trial users. For many customers, it was the first time they tried a Soul Origin coffee. We back our product and our service. We expect that many of these new customers will now become adopters and advocates.
What is your outlook for the retail economy over the next 12 months?
I believe we are in for a very turbulent 12-month trading period. Should Australia enjoy a rapid winding-back of social distancing, I expect to see a short term "sugar hit" to retail sales. However, we should expect this to pull back with the recognition of an economy in recession, high unemployment and subdued consumer sentiment. Retail food will be the canary in the coal mine for retail recovery. Visitors to shopping centres will spend $9.90 on a panini or salad rather than $300 on a dress or a new television. If retail food catering struggles, it is fair to expect there will be much other commerce where pain will be many times amplified. If the winding-back of social distancing is protracted, I expect this pain to be slow and drawn out. Recovery will reflect the rate at which Australians return to, or can find, employment.