There are massive programs underway in many Australian centres to minimise power usage and move towards sustainable structures. Passivhaus is a globally recognised building certification for producing buildings using minimum energy.
Shopping centres are some of the biggest culprits in terms of the amount of energy that is used and their contribution to waste and carbon emissions. Clean Energy Finance corporation CEO Ian Learmonth said Australian shopping centres, which account for 36% of commercial building energy consumption, represented "enormous potential for improvement" in energy use, and an untapped opportunity to cut carbon emissions.
While modest advances have been made in terms of bringing more daylight into our retail environments and utilising smart lighting systems to ensure energy efficiency while also maintaining product lighting levels and a growth in natural ventilation strategies for parts of retail centres – we have yet to see a net zero energy retail centre here in Australia.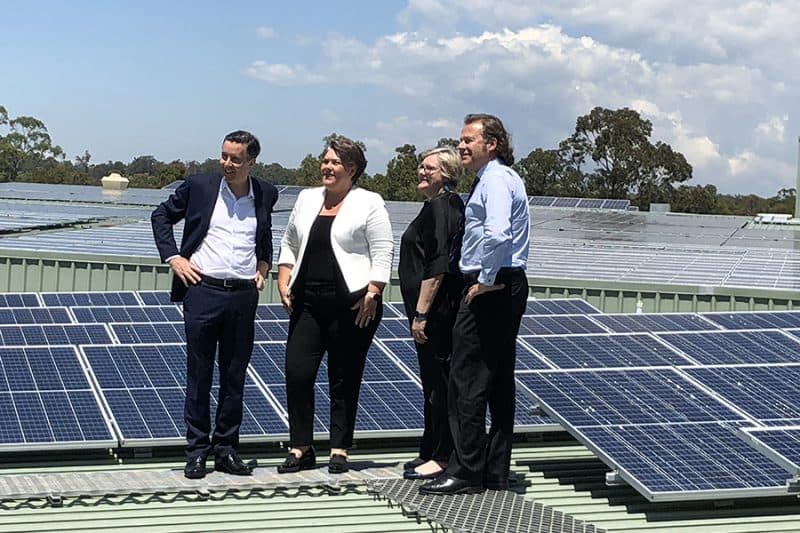 Major landlords are setting ambitious targets and implementing extensive solar programs, such as Stockland, a diversified property trust, which plans to cover the rooftops of 10 of its shopping centres with 6.4 hectares of solar panels; and Vicinity Centres is aiming for a net zero carbon emissions target by 2030 for the 34 malls it owns entirely by using solar power and energy efficiency measures to reduce its footprint.
Vicinity Centres has made considerable progress in its coverage, stating on its website: "with 85% of our rateable portfolio assessed with the NABERS Energy tool and 82% with the NABERS Water tool. We obtained first time ratings for 13 of our centres, and now have the highest number of assets to be rated with the NABERS Energy and Water shopping centres tool in Australia."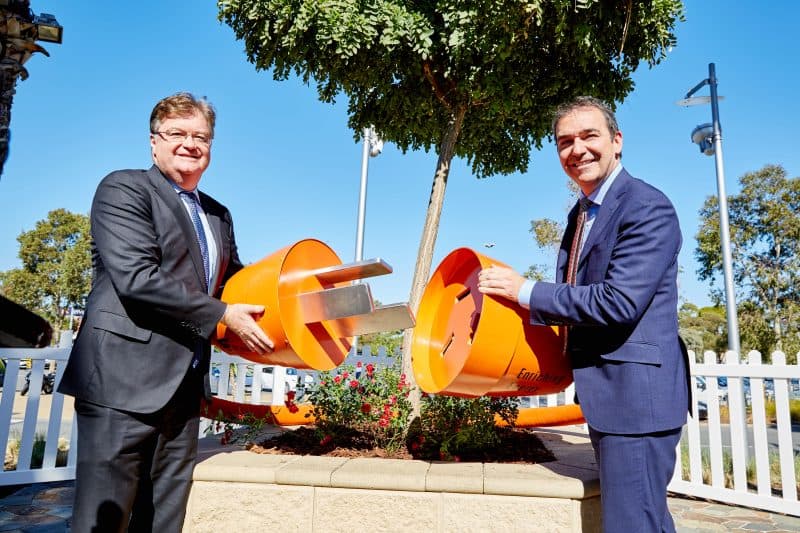 While NABERS for shopping centres is commendable and provides an indication of how well the shopping centre is performing compared to other shopping centres – I wonder why we have not seen a push for Passivhaus (Passive House) certification of a retail centre or indeed a supermarket here in Australia as yet.
Passivhaus is the most rigorous building certification which is well recognised globally for its scientific prudence. It produces buildings that use minimal energy and a fantastic, thermally comfortable internal environment that has great air quality from circulation of the indoor and outdoor air.
According to Passive House Australia, Passivhaus is "a fabric-first construction standard summarised by five design principles and performance criteria, it ensures a design delivers very high performance and comfort for the lifetime of the building, plugging the 'Performance Gap' often experienced in building operations".
These design principles are as follows:
1. Exceptionally high levels of insulation
2. Well-insulated window frames and glazings
3. Thermal bridge free design and construction
4. An airtight building envelope
5. Ventilation with highly efficient heat or energy recovery.
Passivhaus buildings allow for heating and cooling related energy savings of up to 90% compared with typical building stock and more than 75% compared with average new builds – regardless of the regional climate.
While Passivhaus projects are extensive across the world, we are starting to see the certification gain some traction here in Australia with the Gillies Hall, at Monash University's Peninsula Campus, as Australia's largest Passivhaus building. The student residence is home to 150 students and is a testament to what can be achieved in the southern hemisphere. According to Clare Parry of Grun Consulting "The University expects the building to be at least three times more efficient than their other halls of residence, and have half of the embodied carbon compared to a concrete structure."
Germany's first Passivhaus Institute certified supermarket complying with the energy-saving Passivhaus standard was opened in Hannover in 2013. The store is located in a zero-emission residential area "zero:e park". The supermarket has a sales area of 1,300m2; its low energy demand reduces emissions of climate-damaging carbon dioxide by 30% compared with a conventional new consumer market of the same size.
Supermarkets internationally are starting to take the lead in this space with Tesco delivering a Passivhaus store in Tramore, County Waterford in Ireland.
The 2,800m2 store will use 45% less energy than a supermarket of a similar size, saving 420 tonnes of carbon dioxide per annum, a 30% annual reduction. Tesco Ireland's energy manager reported that: "using the Passivhaus design specifications was straightforward: Passivhaus is essentially about designing a structure and having it highly insulated so it requires minimal heating, [while] minimising the number of openings so that air infiltration is minimised."
Tesco overcame the issue of frequent opening and closing of doors with the use of an air curtain utilising energy from their combined heat and power plant.
This solution also overcame some of the air infiltration issues of pedestrian entry ways. A few tips to avoid excessive energy loss (via ventilation losses): • Optimise the door opening size, particularly in regard to door height• Use automatic sliding doors or revolving doors• Add a vestibule• Offset the doors in the vestibule (so the wind doesn't whistle straight through both sets of open doors) • Site your external doors carefully and create external shelter/protection to prevent wind effects.
Passivhaus may seem like an odd addition to the plethora of possible Green Building Certifications for retail centres but this is the only certification that guarantees airtight buildings, quality building, and significant reductions in energy use.
During the past two decades, the Passivhaus Standard has rapidly gained popularity and has proven to be a reliable approach in an ever-increasing range of climates with more than 50,000 units built worldwide according to 2013 estimates. Today, building to the Passivhaus Standard is not only a sound investment, it simply makes good sense.