The impact of the COVID-19 pandemic is ongoing and will have a lasting impact on how we do business. As shopping centres grapple with the immediate challenges of restoring shoppers' confidence in returning to public places and still meeting the needs of those who don't, we take a look at the implications for shopping destinations.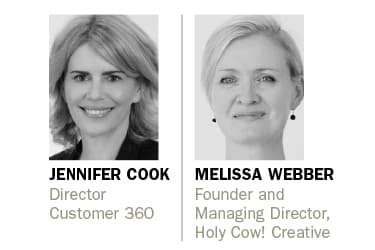 The challenges
First and foremost: a change of mindset and habits will not be the case for everyone, so if you weren't segmenting and addressing customers' needs differently before the pandemic, it's even more important to do so now.
Which customers still fear for their own and their family's health? Who has made a permanent shift to online shopping and in what categories? What about those who couldn't wait to get back to the stores and are making up for lost time?  
Regular customer research will help to understand mindsets and find out what's most important to right now. Compare what they want, with what you are delivering them. Don't make any assumptions. Finding out exactly who your 'new-look' customers are and anticipating what their needs will be is imperative to future success.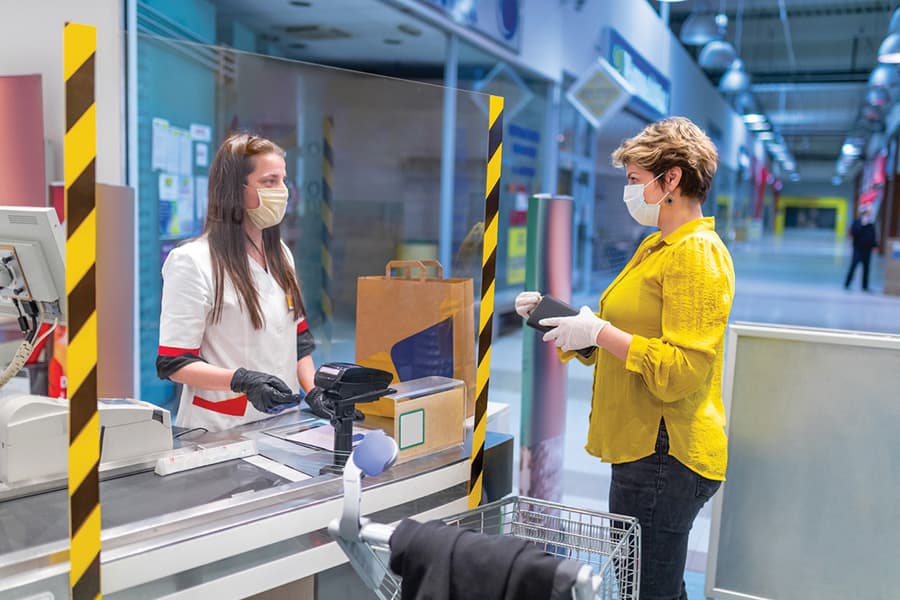 A successful retail revival requires four main focuses: 
Culture of care
During the height of social restrictions measures such as special supermarket shopping hours for vulnerable groups, high visibility and frequency cleaning, and customers having their temperature taken at store entrances became commonplace. While these actions are necessarily reactive in nature, there has been increased focus on wellness in commercial environments for nearly a decade.  
Expect some of these measures to stay, and others, such as the incorporation of antimicrobial surfaces and materials, increased outdoor space, more health service providers in the mix and 'quiet' spaces that show customers we care for their health and wellbeing, to be increasingly on the agenda. 
Most retail brands and shopping centres communicated regularly with their existing customers during retail restrictions. In the mad scramble to say something – anything! – the quality and consistency of these messages varied considerably from "We are still open and we sell hand sanitiser!" to sharing government public service announcements. 
To overcome the community sentiment during restrictions that shopping centres may be unclean and therefore unsafe, it's important to develop authentic messaging to assuage fears and restore positive mental associations. Ensure communications are less about needs and priorities and more about connections and community, and that they evoke positive emotional responses. 
For example, we now have a new-found appreciation for consuming less so rather than promoting discounts, promote the quality and inherent value of products and services. 
Rapid adaptation
"Necessity is the mother of invention" never rings more true than in a crisis. We saw COVID-19 testing in shopping centre carparks, overnight category changes as pubs became the new corner stores, distillers switching from gin to hand sanitiser and restaurateurs practically invented a new dining category – fine dining takeaway. Adaptability has always been an essential skill for retail success, and the need for change has never been more compelling. Embrace the nimble mindset and take a "lighter, quicker, cheaper" approach to testing new ways to meet customer needs, whether by reinventing 'Click & Collect', re-engineering in-centre traffic flows or supporting retailers to evolve product offerings – such as telehealth consultations – to take place from their physical stores.  
As retail restrictions were implemented almost overnight, most organisations were unprepared for the immediate need for urgent communication material and many reacted in ways that potentially damaged their brand. How many e-newsletters did you receive from companies that you haven't heard from in years, letting you know just how much they cared about you? 
Should unforeseen events with such immediate impact reoccur – a terrorist act, natural disaster, another health crisis – a suite of adaptable communication material ready to go, that reflects their overall Crisis Plan, is an invaluable asset. 
Hands free environments
'Contactless' is another new arrival to the pandemic era lexicon. The arrival experience is defined by hand sanitiser, counter shields and hastily erected queuing systems. How do we create an environment that looks and feels safer?
Rethink the customer journey – there are opportunities for reducing surface contact everywhere from the parking machine to amenities and wayfinding systems. Services such as multi-retailer drive through pickup, virtual queuing and on-demand delivery of anything and everything, are evolving to become essential offerings, if centres are to retain loyalty and serve customers long term.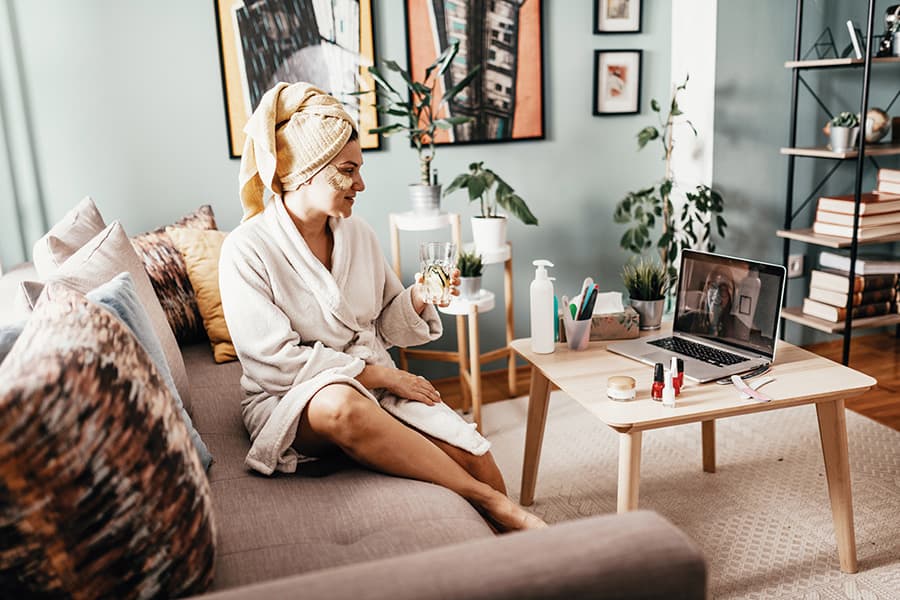 Together-apart
Ironically we've been searching for ways to stay closer and more connected to customers for years, but in a few short weeks, we've learnt a new term – 'social distancing'. Some of the most innovative responses we see from brands teach us that we can still be together even when we are physically apart. Online beauty consultations, Zoom fitness classes and wine tasting events, even 'virtual clubbing' keep us connected to our old passions and help us discover new ones.  
Shopping destinations still have vital roles to play as places of community and connection, but we need to redefine 'inclusiveness' as providing experiences to both physically present and remote customers in our increasingly omni-channel world. 
Going forward, it will also be important to represent social distancing and other health practices visually through the considered choice of imagery and wording in communication material. 
The road to resilience requires a fundamental shift to embrace omni-channel retailing more than ever before. We can no longer track success through footfall and parking spaces alone.  
Customers are only 'lost' to us if we fail to follow and change with them. Much of this change, however, was impacting the retail industry well before COVID-19. That is the nature of a crisis – it accelerates the shifts that were already underway.