This article written by Tony Quinn of Hames Sharley was first published in SCN Vol.39 No. 2 – CBD Guns 2021



As a follow up to my article in the last issue of Shopping Centre News, there are more stories to tell about 'Keeping it local' in these ever-changing COVID times.
In Sydney's CBD, a new format IGA has opened, offering more than just groceries. Locali – by Romeo's IGA – boasts a dine-in restaurant, bar, woodfire pizzas and a walk-in cheese room that's designed to feel like Eataly in New York and Harrods Food Halls in London.
Locali is owned by Joseph Romeo, who has several other IGA supermarkets including Sydney's MLC Centre and the recently opened South Eveleigh. Romeo says he was determined to do something unique and create an experience gleaned from his years in the industry and travels around the globe.
The store has a restaurant inside that includes Italian inspired dishes such as zucchini flowers, fried calamari and prime cut meats for Osso Bucco. Ingredients used in the cooking are available in-store, and it also caters for home pre-prepared meals. And, of course, there's an Italian expresso coffee bar for dine-in or takeaway.
In Albury NSW, Harris Farm has launched a new store that feels more like the Easter Show hall than a typical veggie shop.
It's more like a Whole Foods or Waitress style high-end supermarket creating a great shopping experience and housed in a 4,400m2 former Bunnings, with a fit-out that CEO Luke Harris said cost about $10 million. Harris Farm employs about 150 local people, with produce sourced from hundreds of local farmers, giving the town a massive economic injection. 
Upon entry, a massive giant strawberry greets you; there's a playground where kids play and eat free bananas while their parents sip lattes. 
There is a 'spud pavilion' devoted to every conceivable type of potato too. A cheese zone and fresh baker are on offer by local producers Murray River Smokehouse and Milawa Bread. Apparently, it is now part of the tourist trail along with the art gallery and botanic gardens due to its impact on the town.
Late last year, BP and David Jones announced a market-leading food and convenience offering to deliver fresh, high-quality products in an innovative way to change and shape how Australian consumers shop for food. Some 30 plus stores are now located in petrol stations across Sydney and Melbourne, catering to the expectations of busy urban customers, offering David Jones' food for now and food for later options, prepared meals and groceries. All partner sites will also have a select range of David Jones' food available to order on Uber Eats.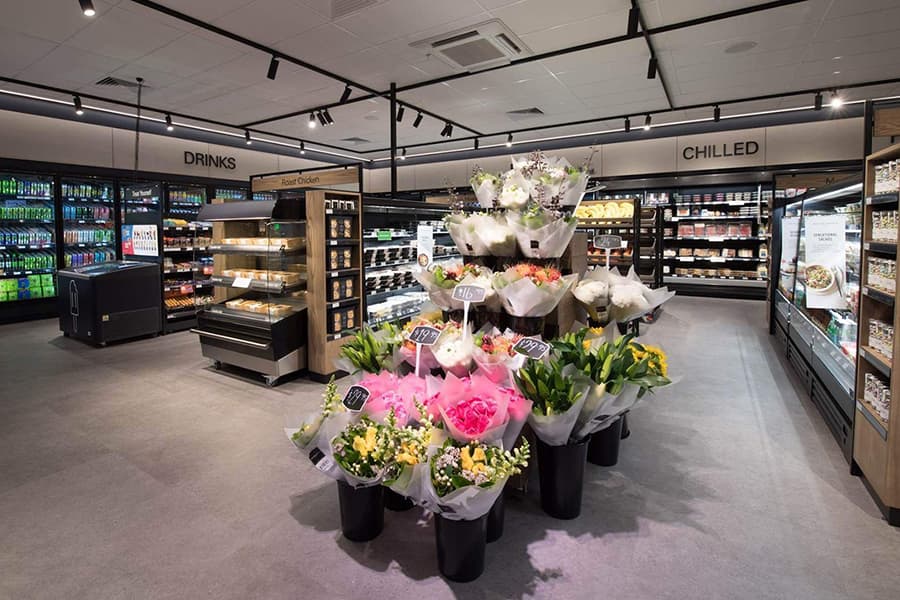 BP Australia vice president Brook Miller has said their strategy is to lead the transformation of convenience retailing in Australia by offering easy access to healthy and delicious food, alongside BP's other products and fuel offers.
Meanwhile, over in the US and the UK, Amazon has moved into convenience stores named Amazon Go. The format was conceptualised and tested by a team of Amazon executives, that constructed a 1,500m2 mock supermarket in a rented warehouse in Seattle before revealing the work to Amazon Founder, Jeff Bezos.
The flagship store sells products such as prepared foods, meal kits, limited groceries and liquor. A larger variant, Amazon Go Grocery, opened in Seattle's Capitol Hill District in 2020. Its UK stores have been branded Amazon Fresh. All stores have one thing in common. Unlike most shops, there are no cash registers or cashiers. You walk in, pick up what you want and walk out. Amazon calls it a "just walk out" shopping experience. You never have to wait in a queue. So how does it work? The store works with an Amazon Go App for IOS or Android. You simply enter, take the products you want and, thanks to the app, leave. The app is linked to your Amazon account for billing.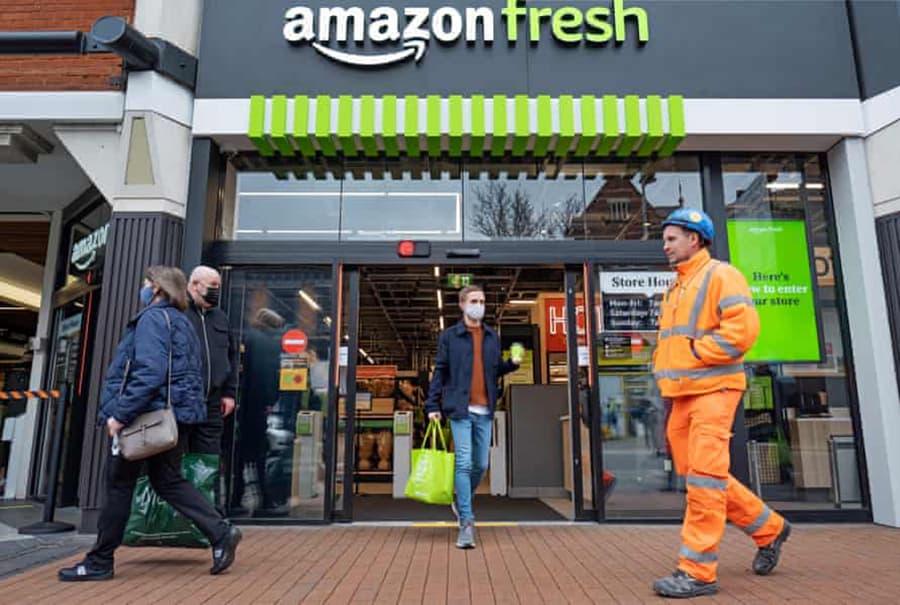 These stores use the same type of technology in self-driving cars, such as computer vision, sensor fusion and deep learning. This technology can detect when products are taken or returned to the shelves and keeps track of them in your virtual cart. When you leave the store with your shopping, your Amazon account is charged, and you are sent a receipt of your purchases. There are now over 25 stores in the US as well as the UK version in the London suburb of Ealing, with further stores rumoured for Oxford Circus and Notting Hill.
In further news, back in 2017, Amazon purchased upscale grocery chain Whole Foods, so this should take convenience to a whole other level and possibly be game-changing with its scale and use of technology. Watch this space!