In Auckland today, Scentre Group opened the doors to Westfield Newmarket with thousands gathering to witness the start of the centre's major transformation and the latest Westfield Living Centre for the company. The stage one opening, which includes the first 40 stores, marks a critical milestone in the NZ$790 million multiple-stage development as it heads towards on-time completion before Christmas.
Among the 40 stores to open today was a brand-new Farmers, New Zealand's first Coco Republic featuring its L'Americano café concept, Auckland's first Under Armour, Kathmandu, Rebel Sport, 2 Degrees, Chemist Warehouse, Bras N Things and EB Games.
Scentre Group Chief Operating Officer, Greg Miles, said the company was delivering on its promise to open a world-class retail and social destination by year-end.
"Today we welcomed our very first customers to Westfield Newmarket in what was an important milestone for this monumental development. The level of excitement shown by the community and our customers reinforces our commitment to continue delivering the best curation of products, services and experiences tailored for our New Zealand customers."
"I'd like to extend my thanks to our team and our retail partners who have worked tirelessly to get us to today's first opening milestone. What we are delivering here at Westfield Newmarket sets a new benchmark in retail, dining, lifestyle and entertainment in New Zealand," he said.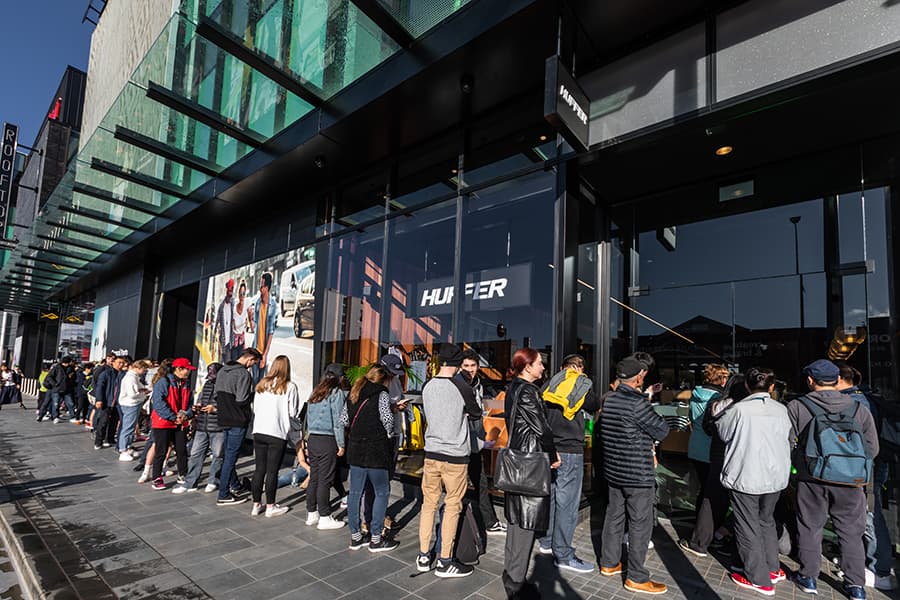 Over the coming months, the centre will introduce its extensive, premium fashion offering, anchored by Auckland's first David Jones as well as a luxury fashion precinct to open in the first half of next year.
Westfield Newmarket will also be home to Auckland's first rooftop dining and entertainment precinct, which will deliver an elevated culinary and leisure experience unlike anything else in the country. It will feature 10 new restaurants, including a two-level White + Wong's & Sardine Cocktail Bar, Something & Social; a new casual dining offer by the Pilkington's team as well as Inca, a new Peruvian-style eatery concept from Nic Watt and Darren Johnson. Announced today, New Zealand's first The Bavarian restaurant will also join the precinct from opening.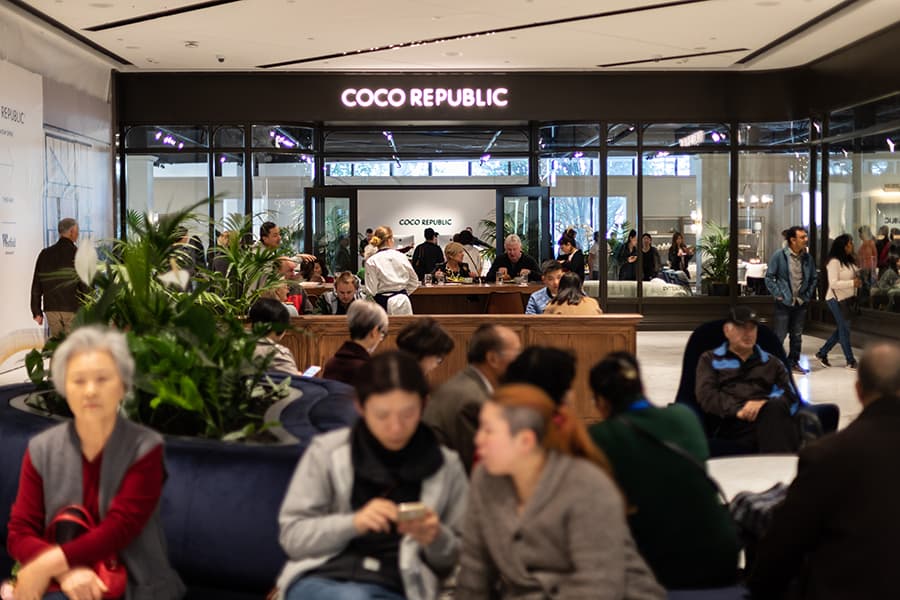 Once complete, Westfield Newmarket will be a world-class retail and lifestyle destination with over 200 stores across four-and-a-half hectares and five levels of retail. Later this year, the centre will also welcome New Zealand's first Lego Certified Store, arcade and gaming bar; Archie Bros Cirque Electriq, Auckland's first David Jones, Countdown, Event Cinema featuring Gold Class and Vmax and much more.
As part of a new suite of services to be rolled out at Westfield Newmarket this year, Westfield's membership program Westfield Plus has launched. Westfield Plus is a membership program designed to help customers get the most out of every visit.
Now available via the App Store and Google Play, Westfield Plus will offer Westfield Newmarket customers an array of membership benefits to be unlocked across the remainder of the year, starting with two hours free parking and free parking with entry after 6pm every time, from today.
To celebrate the first stage opening, Westfield Newmarket has commenced four days of festivities across levels one, two and three. From live music, roaming kids' entertainment to in-store retailer events and special offers, there's plenty to do, see and experience at Westfield Newmarket across opening weekend.