Geelong workers will have the opportunity to stop and reflect on what workplace health and safety means for them as WorkSafe's unique mirrored installation opens at Westfield Geelong  on 1 May. The installation encourages people to stand in between giant mirrors and observe their own reactions while listening to powerful stories by Victorians who have been injured at work.
The installation is part of WorkSafe's ongoing and emotive Everyone. Every Workplace campaign, which is designed to spark conversations in the community about workplace health and safety.
WorkSafe Chief Executive Clare Amies said the stories are unapologetically confronting to reinforce to all Victorians the importance of staying healthy and safe at work.
"These stories are told by ordinary people who have gone to work and suffered life-changing incidents that could have been prevented," Amies said.
"In the past four years there have been almost 4,400 injury claims in the Greater Geelong area, of which more than 570 were for a mental injury. Those figures are completely unacceptable, and we hope that by listening to the stories of injured workers it will challenge people to think about health and safety at their workplace, and to make prevention their number one priority." she said.
The installation will open daily at Westfield Geelong from 1-12 May and will be located near the customer service desk.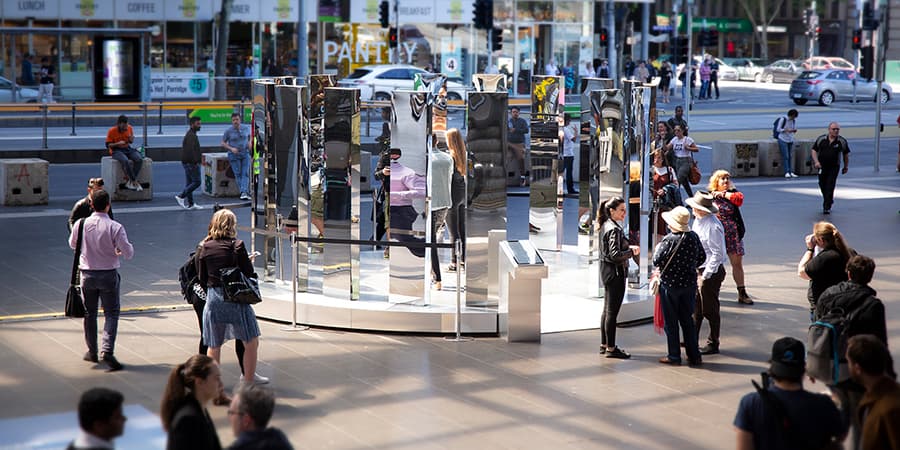 Almost 5,000 people passed through the installation when it was set up at Southern Cross Station late last year.
"What we want people to take away from the experience is that that their workplace is a reflection of them, and everyone can play a part in making it safer."
"Many of those who took the time to visit the installation were visibly moved, describing the experience as thought-provoking and inspiring. Importantly, we also had 556 people pledge to start a conversation about what they could do to improve mental and physical safety in their workplace" Amies continued.