Queensland Property Council of Australia's Retail Property of the Year Awards recognise and publicly reward exceptional retail properties and precincts in Queensland, based on the response to Design, Marketing, Presentation and Food Retailing criteria. Retail properties and precincts from across the state compete across these categories and for the chance to receive one of the industry's highest honours – Queensland's Retail Property of the Year.
Westfield Chermside has been awarded the title of 2018 Queensland Retail Property of the Year, the state's most prestigious shopping centre title.
The Property Council of Australia's Queensland Retail Property of the Year Awards acknowledges the best in retail properties and precincts across the State. The award categories reward excellence in relation to design, marketing, presentation and food retailing.
Property Council Queensland Executive Director, Chris Mountford, said "Westfield Chermside has raised the bar for the industry with the creation of a compelling attractor that takes full advantage of Queensland's sub-tropical climate."
"The new expansion has opened up a new outdoor entertainment and leisure precinct reflecting the highest standards of excellence in retail property. Westfield Chermside combines beautiful design with exceptional fresh food and dining options, a wealth of fashion retailers and fantastic entertainment opportunities. The excellent sales and traffic numbers that Chermside has achieved speak for themselves. Westfield Chermside also took home the 'Excellence in Food Retailing' award, a remarkable achievement in its own right."
Mirvac's Queensland shopping centres Toombul and Kawana Shoppingworld have been awarded two titles – the Excellence in Marketing Award, and the inaugural Retail Innovation Award.
The Excellence in Marketing sub regional award was presented to Kawana Shoppingworld for their Meet your Local campaign.  The campaign identified locally run businesses within Kawana Shoppingworld and promoted their owners as highly valued members of the local community.
Toombul also received an award for excellence in marketing on the judge's commendation for their 'Reinventing An Icon' initiative.  Toombul is currently undergoing a staged transformation into a dynamic urban retail destination catering to the changing local demographic. Improvements have been made to the carpark, as well as series of internal upgrade works were completed in the Fresh Food Mall, Target Mall and Aldi within 2017.
Kawana Shoppingworld's Organics Project was also held in high esteem receiving the first ever Retail Innovation Award.  The closed loop Organics Project has seen an impressive 71% of all waste on the site recycled, additionally, the centre has established an impressive waste compactor collection strategy, which has seen a reduction in waste by 50% overall.
Chris Mountford said that Kawana Shoppingworld's efforts to reduce its waste have been recognised as an industry-leading initiative and were conferred with the inaugural Queensland Retail Innovation Award.
"The Property Council would like to congratulate all the finalists and winners in the 2018 Retail Property of the Year Awards for their success on the evening, and their on-going commitment to advancing Queensland's retail sector.", he said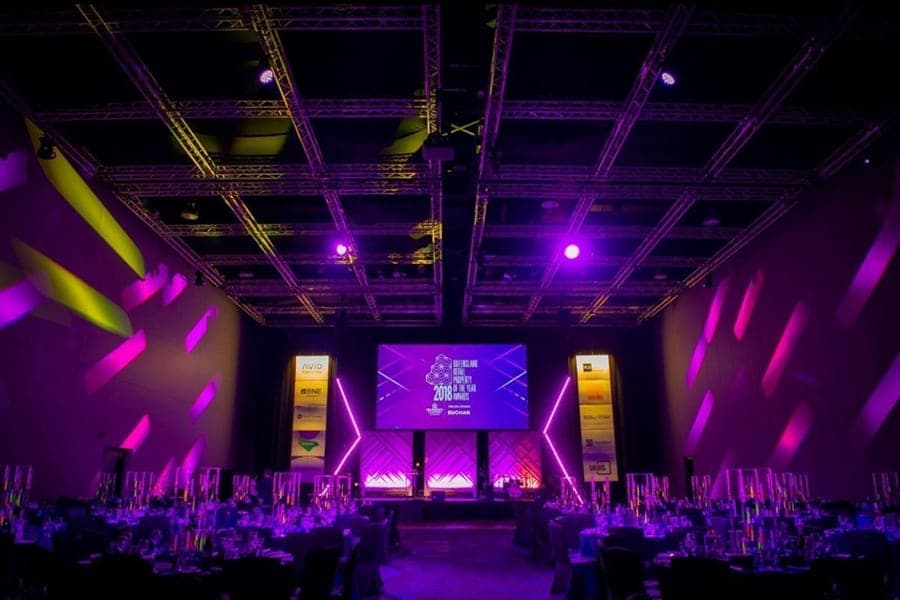 The winners were announced at the annual Retail Awards Gala Dinner held at the Royal International Convention Centre last Friday:
WINNER |  Westfield Chermside
Runner Up |  King Street
Boutique Retail | Allgas Building – Munich Brauhaus, South Bank
Neighbourhood Centres  |  Parkside Plaza Mackay
Sub Regional Centres  |  Town Square Redbank Plains
Super/Major Regional Centres  |  Westfield Chermside
Boutique Retail | Brisbane International Terminal – Lunar New Year
Neighbourhood Centres  |  Chatswood Central – $40K Giveaway
Sub Regional Centres  |  Kawana Shoppingworld – Meet Your Local
Regional Centres  |  Grand Plaza – Marsden State High Partnership
   Judges' Commendation |  Toombul – Reinventing An Icon
Super/Major Regional Centres  |  Grand Central Shopping Centre – Spring Festival
COMMUNITY ENGAGEMENT AWARD
Grand Central Shopping Centre – Grand Central & TAFE Partnership
EXCELLENCE IN PRESENTATION
Boutique Retail  |  City Arcade and City Lane
Neighbourhood Centres  |  River Quay
Sub Regional Centres  |  Taigum Square
Regional Centres  |  Toowong Village
Super/Major Regional Centres  |  Robina Town Centre
   Judges' Commendation |  Stockland Rockhampton
EXCELLENCE IN FOOD RETAILING
 Westfield Chermside
   Judges' Commendation |  King Street
Kawana Shoppingworld – Organics Project