VMO, Australia's fastest growing digital out-of-home network has won exclusive advertising rights to Adelaide's most premier retail shopping centre, Rundle Place. The win sees VMO taking over the in-centre digital network previously represented by oOh! Media.
In the past year, the outdoor advertising industry has experienced more change and consolidation than ever before. Four of the major competitors consolidated into two – and with the swing back to brand advertising from performance marketing it was a challenging year, particularly for retail advertising.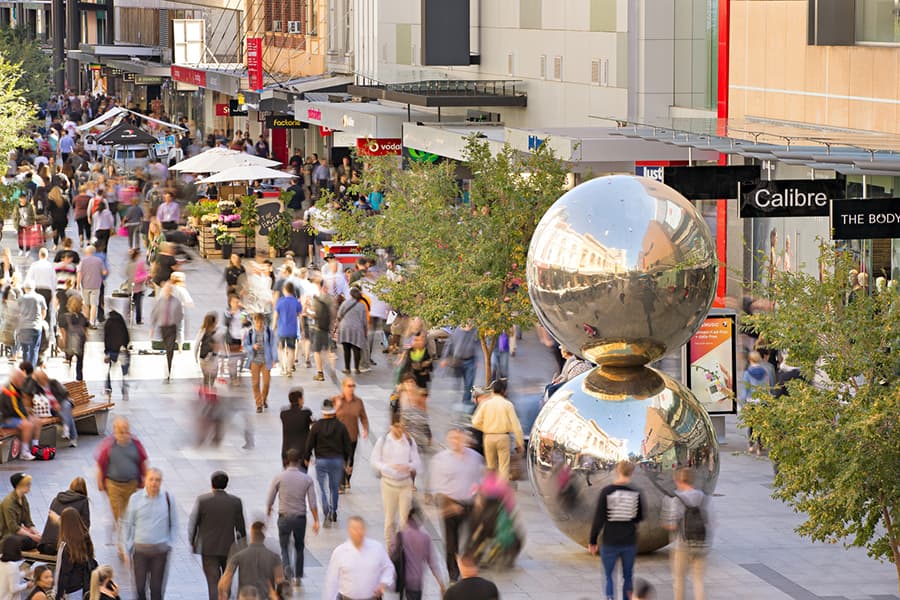 Located in the heart of Rundle Mall, Adelaide's leading shopping precinct, Rundle Place is Adelaide's newest premium destination of choice for fashion and food in the heart of the CBD. Set over four levels with 50 specialty stores, an international food court and anchored by Apple and a Coles Supermarket, Rundle Place guarantees diverse audiences and high foot traffic with more than 200,000 shoppers weekly.
Anthony Deeble, HOYTS Group Chief Commercial Officer comments; "This is a great win for VMO and a strong addition to our retail network. We have an impressive combination of over 15 vibrant, digital large format and portrait screens strategically positioned in high-traffic, high-dwell locations and in close proximity to leading retailers."
Paul Butler, Managing Director VMO adds: "We're thrilled to have secured Rundle Place and look forward to extending this proposition to advertisers. The quality of our network coupled with the audience that this centre delivers presents a valuable opportunity for brands to cut through and engage with consumers."
A few months ago, VMO announced both the securing of exclusive digital portrait rights across Aventus shopping centres along with the completion of the premium advertising network rollout throughout Large Format Retail (LFR) centres. The announcement came just weeks after VMO's unveiling of six impact banners positioned at three Melbourne shopping centres – Forest Hill Chase, Pacific Werribee and Pacific Epping.
The VMO retail network comprises of 1,400 screens throughout 400 locations and reaches a unique audience of more than 10 million shoppers weekly.