Retail property developer Tipalea Partners has acquired a significant development site from Bunnings in Stony Rise and has announced plans to develop a new $40 million neighbourhood retail centre by 2024. The 3.3-hectare land parcel is prominently located on the corner of Stony Rise Road and Friend Street, adjacent to the Devonport Homemaker Centre, Tasmania. 
The strong growth of Devonport is continuing to attract new investment and jobs to propel its progression into the future. The acquisition follows on from the $40 million soon-to-open Novotel Hotel by Singaporean developer Fragrance Group.
To be known as Stony Rise Village, the proposed new neighbourhood retail centre is set to create around 200 jobs during construction and over 500 on-going jobs once the centre opens.
According to Tipalea, Stony Rise Village will deliver much-needed, convenient, everyday shopping facilities to the growing local communities in Stony Rise, Miandetta and further south. Plans for Stony Rise Village will include a full-line supermarket of Coles or Woolworths supported by convenience retail and a range of food outlets.
"The surrounding community is on such a high-growth trajectory and retail like this is essential infrastructure that supports and enables this growth. This is about securing the continued growth of Devonport by providing the local communities with convenience, choice and competition," said Scott Spanton, CEO of Tipalea Partners.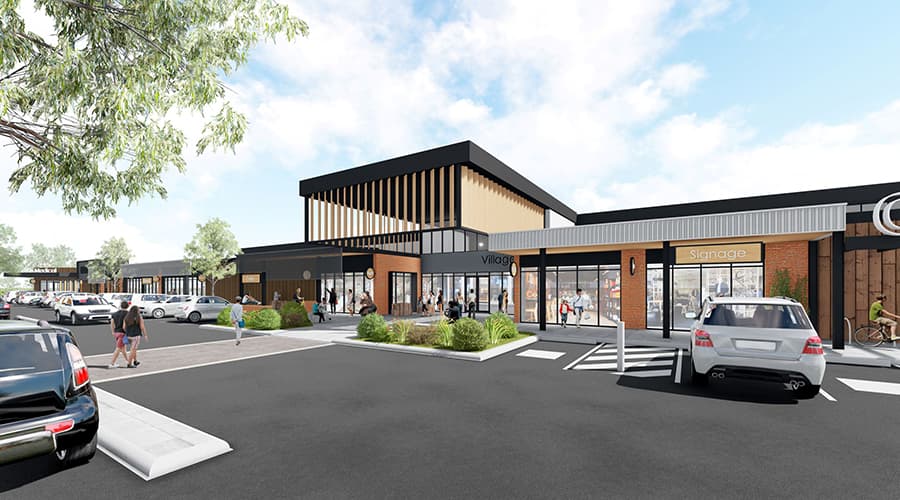 Tipalea's demographic research reveals an immediate catchment of 18,000 people for Stony Rise Village, that currently have no full-line supermarket. The greater Devonport area of 40,000 should be serviced by at least four full line supermarkets, but currently only has only two options, both in the CBD.
"High-quality, convenient retail is long overdue and desperately needed in Devonport and we are excited to deliver this to the community. Not only will it generate significant employment and provide greater access to quality retail, but Stony Rise Village will also have a range of innovative high-tech and environmental features," Spanton said.
Tipalea anticipates construction would start in 2023 after the necessary approvals are secured, with Stony Rise Village earmarked for completion in 2024.
Tipalea is currently constructing the 5,900m2 Glebe Hill Village shopping centre in Howrah – the first new neighbourhood shopping centre in Hobart in over a decade.
It is set to deliver a new standard of convenience retail and consists of a Coles supermarket, McDonald's and 18 specialty shops in an air-conditioned mall with 260 car spaces in an expansive, completely on-grade car park.
When complete in 2022, Glebe Hill Village is set to become Hobart's most connected retail centre with a suite of innovative Smart-Tech features including its own App, free wireless phone charging and Wi-Fi, real time air quality monitoring, smart bathrooms that monitor water usage, parcel lockers, recycling stations and EV chargers.
Tipalea Partners has been investing and creating jobs in Tasmania for over 15 years and Stony Rise Village will be the fourth Tasmanian project undertaken by the group.
Tipalea Partners has successfully developed several strong neighbourhood retail centres in locations such as Mackay in Queensland, Pimpama on the Gold Coast, Muswellbrook in the NSW Hunter Valley and Launceston in Tasmania. These centres have been similar to Stony Rise Village, and focus on Tipalea's core competency of non-discretionary, convenience-based retail.