As the bushfire crisis and coronavirus outbreak weigh heavily on the Australian economy, retail landlords are announcing their company results for the six months ended 31 December 2019, and as we follow the news reports of the outbreak while trying to form a balanced view of the outlook beyond the hysteria, we ask, what impact could the coronavirus have on the Australian retail sector? 
The infectious disease has seen the World Health Organisation (WHO) declare it an international health emergency. The Australian government has also acted by issuing that all travellers arriving from any part of mainland China, regardless of nationality, be subject to enhanced border control measures.
China is a critical economic partner of Australia and is the largest inbound market for the past two years. 1.45 million visitors from China arrive annually and spend $12.3 billion per year. We rely on their tourists, students and trade. With global travel restricted, the future is uncertain until a medical, social and economic response is developed.
In response to the coronavirus outbreak, Angus Nardi, Executive Director of the Shopping Centre Council of Australia (SCCA) said: "Like others, our industry is monitoring what is a community-wide issue and we rely on and follow the advice of relevant health authorities in relation to infectious disease. We also work with and assist public health authorities when required. We have not been asked to do so in the case of coronavirus."
Nardi continues "We understand some of our members have provided health authority fact sheets and other practical information to their people including reminders to be vigilant with good hygiene (hand washing etc…) and if anyone in their team feels unwell, they should seek medical attention immediately." he said.
The National Retail Association (NRA) have also compiled a fact sheet on its website.
Dominique Lamb, CEO of the NRA said: "Although there has only been a handful of cases in Australia, given the severity of the illness it's still important to be pro-active in dealing with any staff member whose well-being you are concerned about. Any Australian who has recently been to China would no doubt have been quarantined already, but if you or an employee travelled through China in recent months, it's wise to still visit a medical professional even if no symptoms are being displayed."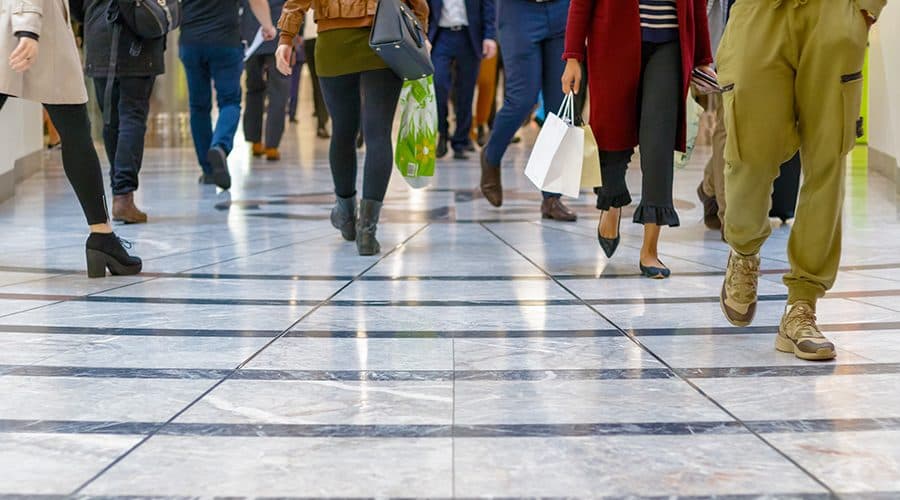 We've seen a few media pieces about the threats to shopping centres and retail which we believe are speculative, potentially give rise to misinformation and could be a distraction from official public health information, but how is this latest health pandemic affecting some of our food retailers?
Lawrence Brown of CRS Pty Ltd has consulted and assisted in the growth of many food chains in the Australian marketplace for a period of some 40 years, and says never during this time has he seen a bigger impact to the sector. Brown's clients include Hero Sushi, Chatime, Taste of Shanghai restaurants, Miniso and more.
"Having spent many years both working and running my own business in China, the most important aspect of life for Chinese people is health. Without health there is no life. In the current situation, yes we can wear a mask and try not to spend too much time on the street or in busy areas, however to remove the mask and eat at a restaurant it's a 'no go'," said Brown.
Brown states that certain areas in Sydney such as Burwood, Hurstville, Chatswood and city areas including Chinatown and Darling Square are currently trading down from between 50-90%.
"Sydney City food courts are also feeling the lack of business with my retailers telling me that they are trading down some 50%" he said.
According to Brown, all of these successful business people have worked tirelessly for many many years to ensure the growth of a chain, and currently these businesses will not be able to exist in the short term, "this may kill many of our favourite restaurants in the very short term."
Jennifer Du the owner of the Taste of Shanghai restaurant group stated that in all her years she has never seen such a situation where the Asian community is so scared as to not go out to restaurants that has primarily Asian customers.
Henry Tang the owner of Zilver and The Eight Yum Cha restaurants agrees with Jennifer Du and adds that the students and tourists as well are avoiding the Asian areas and restaurants and adds that "if the current events stay as is or worsens, then more and more restaurants will have to close their doors."
In China, many restaurants have already closed and will not reopen until the coronavirus has been downgraded and pronounced safe, the question is, when? And what can we do to keep our restaurant and food industries open?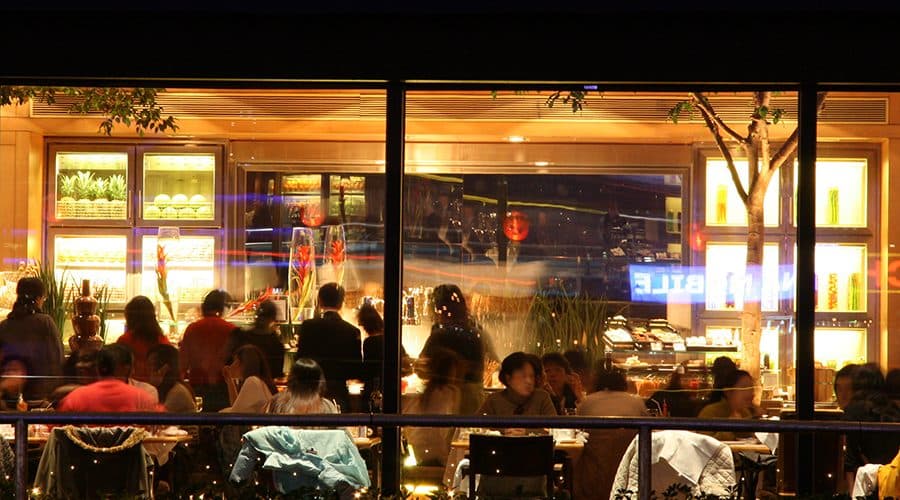 The City of Ryde Council in Sydney is seeking to establish a $500,000 Small Business Hardship Fund to support businesses located in Eastwood town centre.
The fund is in response to the downturn in trade many businesses in Eastwood have experienced since concerns were first raised in January about the alleged risks posed by the novel coronavirus.
City of Ryde Mayor, Clr Jerome Laxale, said some businesses had reported between 50% to 80% drop in turnover since concerns about the novel coronavirus first emerged.
"The hardship fund that we are proposing will provide appropriate support to businesses as we work our way through this unprecedented level of community concern. It will also fund a new campaign promoting the wonderful attractions Eastwood has to offer," Clr Laxale said.
"I urge everyone to return to Eastwood, our community needs you."
The City of Ryde will also contact the NSW Health Minister, requesting regular and well broadcasted public health advice specific to Eastwood and Ryde.
"Unfortunately, Eastwood has been a target of misinformation about the novel coronavirus. This reiterates the need for accurate information about the risk posed by the novel coronavirus to be disseminated by NSW Health on a regular basis," Clr Laxale added.
City of Ryde Deputy Mayor, Clr Simon Zhou, said some small business owners have been forced to close their doors temporarily.
"If the current situation in Eastwood does not improve, the long term vibrancy of the town centre may never recover. The budget proposed for the hardship fund will ensure an effective promotion campaign can be undertaken that will encourage people to return to Eastwood and help local businesses get through this challenging period," Clr Zhou said.
Under the proposed Council resolution, Eastwood businesses with annual turnover of less than $2 million will be able to apply for grants of up to $2,000 via the fund to help them cope with a reduction in customers.
Meanwhile, as economists continue to crunch the numbers on the cost of the outbreak, the RBA yesterday announced its decision to hold interest rates at its first meeting of the year.