Construction on the $60 million Elara Village Neighbourhood Centre has begun with an official on-site ceremony celebrating the launch of the highly anticipated town centre on Friday, 31 July. Elara is a family-friendly community in the heart of Sydney's fast-growing North West.
Developer and owner Eildon Funds Management and Stockland were joined by Hon. Dominic Perrottet, Treasurer of NSW, Prue Car MP, Member for Londonderry, Hon. and Cr Brad Bunting of Blacktown City Council to turn the first sod at the 8,622m2 site nestled in the heart of the Stockland Elara community.
Situated in Sydney's fast-growing North-West, the Elara Neighbourhood Village Centre will provide the Elara, Marsden Park and wider North-West community with convenient retail and community amenities.
The centre will house a full-line Coles supermarket, childcare centre, medical centre, neighbourhood centre, gym and a variety of speciality retail and dining spaces.
The construction of the centre will provide 200 – 250 employment opportunities while up to 300 people will be employed by the centre upon completion.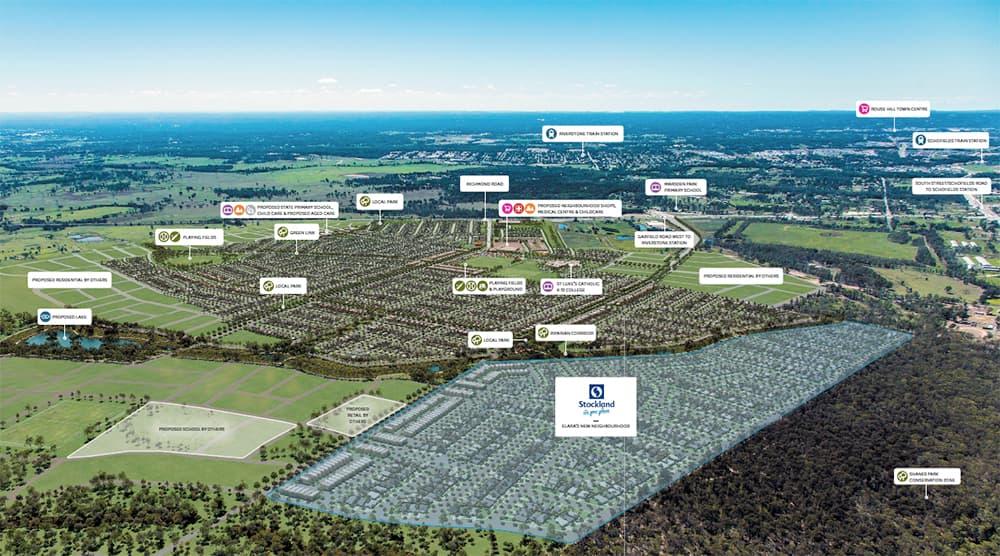 Eildon Funds Management (EFM) acquired the DA approved retail site on 15 June 2020 from Stockland and is responsible for developing and managing the Elara Village Neighbourhood Centre.
John Hunter, Chief Financial Officer, Elidon Funds Management said, "The new centre will be a drawcard for existing and new residents to the area offering fantastic retail services and amenities, whilst also providing significant employment and business opportunities to our local community."
Richard Rhydderch, General Manager for NSW Development, Stockland said that the new Elara Neighbourhood Village Centre is an important milestone for the development and growth of the Marsden Park community.
"We are delighted that Eildon Funds Management have invested in the growth and development of Marsden Park and surrounding communities. Elara continues to be one of Stockland's fastest growing and sought-after communities and the new centre will only enhance the community even further."
Hon. Dominic Perrottet, Treasurer of NSW said, "The project supports both State and Council efforts to support Sydney's growing community with first-rate planning and spaces for people to come together. The new centre we're breaking ground on will be a key amenity for the families living in this thriving north-west corridor. Job-creating investments like these are just what we need right now."
The village centre is expected to be completed late 2021, however Eildon will monitor the COVID-19 situation as it continues to evolve and will continue to update the community on construction timeframes.
Elidon Funds Management, a subsidiary of (CVC Limited) an ASX listed diversified investment company, deploying capital across a variety of asset classes including public companies, private equity, funds management and property.