A prized standalone Coles supermarket at Mentone has sold on the tightest Victorian yield of 2019 in one of the year's most anticipated retail auctions with numerous bids from an animated lunchtime crowd pushing the price well past the vendor's reserve. The property was knocked down for $15.3 million on a 3.4% yield, the best vendor yield since Coles Clayton sold on a 2.57% yield in March 2018. 
CBRE Director Investments,  Mark Wizel, who managed the sale with Justin Dowers and Kevin Tong, said enquiry had been 'through the roof" with two Chinese investors – one the eventual purchaser – flying in for the auction.
Standalone supermarkets are standout performers in pretty much any market. When you add a 10×10 year lease to Coles and long-term development upside, in a sought after bayside locale, the property is going to sell well. What has added to the mix in delivering 2019's strongest result in this class is the fact that opportunities to buy these so-called recession-proof assets are so thin on the ground and that was absolutely underlined by the fact that we had two investors from mainland China fly in just for this auction,'' Wizel said.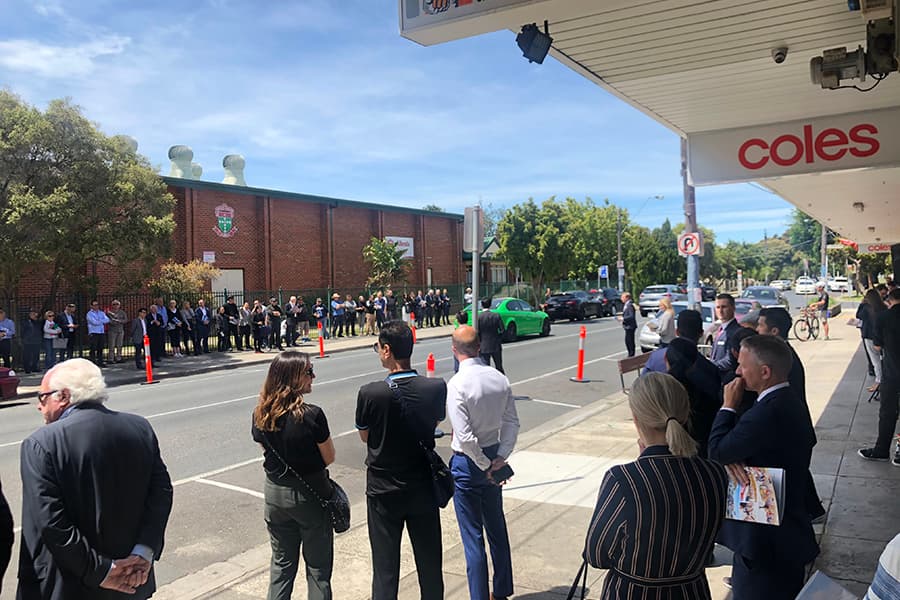 He said the last three bidders – all Chinese – who took the bidding from $12 million to the close, were introduced through CBRE's Asian Services Desk headed by Lewis Tong. The property comprises a freestanding, internally refurbished, 2,854m2 (GLA) supermarket leased to Coles at a current net rental of $519,785 per annum.
Dowers said demand for the asset was also bolstered by the property's long term value-add and development prospects.
"More and more we are taking enquiries from prospective buyers with questions on zoning, site access and population growth forecasts. The recognition of long-term, value-adding with metropolitan retail opportunities is the new black with what had been a relatively passive retail investor cohort, and it has swelled their ranks,'' Dowers said.
The high profile, 2600m2, site is located on the corner of Brindisi Street, opposite Mentone Reserve and sporting fields and within a short walk of the new Mentone railway station, and offers a combined 106 metres of street frontage.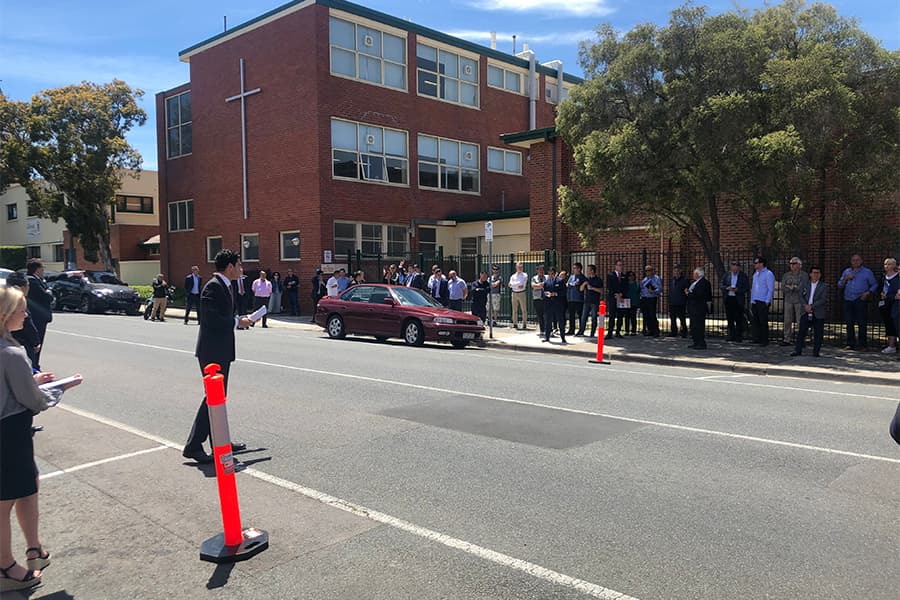 Wizel said during 2019 there had been a definite trend towards so-called defensive property investments with neighbourhood centres and standalone supermarkets doing particularly well despite significant retail headwinds.
"As the year has progressed we have taken an increasing number of enquiries from both traditional retail investors and a group of investors newly attracted to this type of asset. That includes regular equity market investors chasing yield and security, and those who are also attracted to the potential development upside,'' he said.
Wizel said the increase in demand had put a brake on any blow out in yields. While yields for standalone supermarkets had softened over 2019, he said, they had come off a very strong retail market highlighted by the sale of Coles Clayton in early 2018 on a record 2.57%  yield.
"This year we have seen yields hover around 5.5% following an average closer to 4.5% over 2018 but this result unambiguously indicates demand for this product remains very strong,'' Wizel said.
Coles Clayton, which sold for $17.115 million, holds the Victorian record yield for standalone supermarkets at 2.57%, with the previous record held by Woolworths Middle Brighton which sold for $32 million on a 3.8% yield in 2016. Both assets were sold by CBRE.