Sekisui House Australia, is challenging traditional conventions of masterplanned communities by elevating the standard of economic, social and environmental sustainability to create the $1.5 billion masterplan vision for Ripley Town Centre. Private electric car share schemes, guest apartment share schemes and potentially the largest private community energy network in Queensland are just a few of the initiatives Sekisui House Australia is planning for the low-carbon, connected community, as detailed in a recently released, in-depth vision paper.
The vision paper highlights the developer's commitment to elevating the standard of economic, social and environmental sustainability, ensuring Ripley Town Centre is future proofed for the projected growth of south-east Queensland's booming western growth corridor — approximately 133,000 new residents by 2036.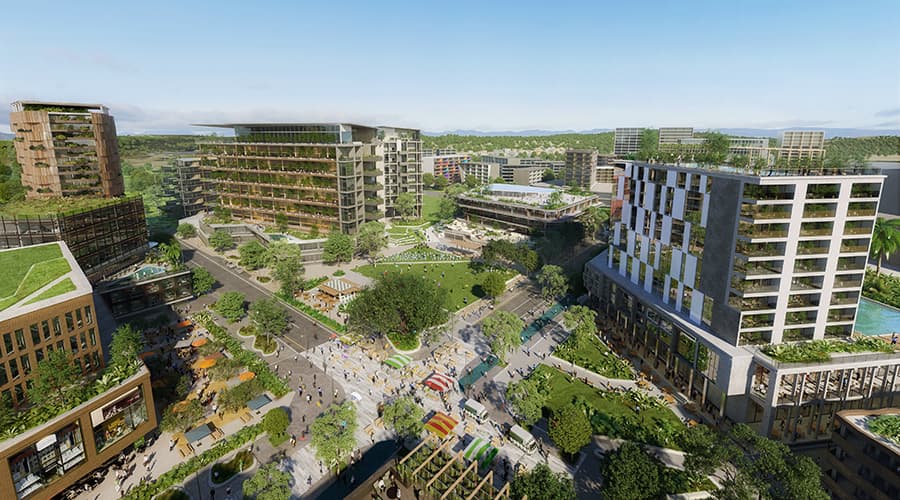 Stage One of Ripley Town Centre was delivered in May 2018, and is home to a Coles Supermarket, BWS, Anytime Fitness, Medical Centre, and approximately 20 specialty stores across café and casual dining, health, beauty, services and business.
Having developed sustainable communities on a global scale, Sekisui House Australia is now leveraging its strengths cultivated in Japan and around the world to bring the Ripley Town Centre vision to life with partners including WINConnect, RobertsDay and ThomsonAdsett, almost one year after announcing the $1.5 billion masterplan.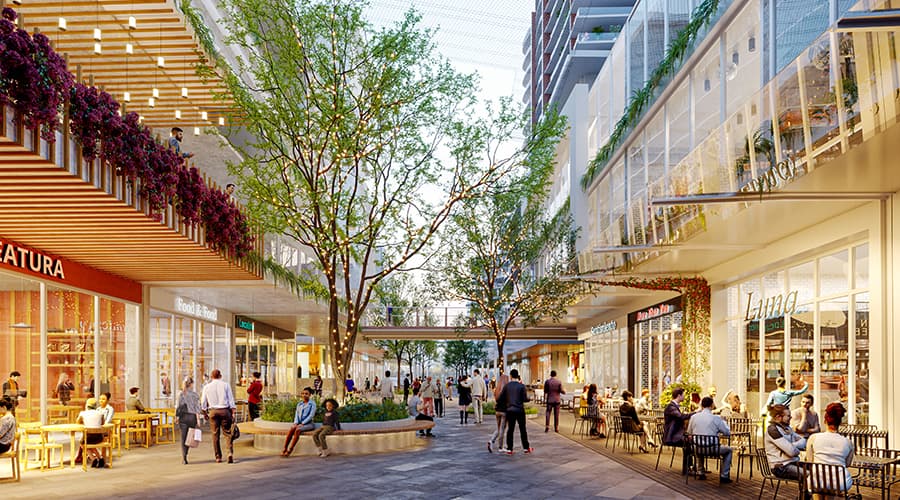 Sekisui House Senior Development Manager Taku Hashimoto said the paper highlights how residents, workers, partners and visitors will have the opportunity to claim their share and play their part in a vibrant circular economy.
"Our aim is to enable residents and commercial partners to reduce their living and operational costs, and save money on not just utility overheads, but also on commuting costs and unnecessary infrastructure," Hashimoto said. 
"In turn, residents, retailers and commercial operators will reap the benefits of a greater local spend, shared sustainable infrastructure and affordable utilities. 
"Our vision is to achieve a net-zero energy community where residents, retailers and commercial operators can sell excess energy created by their asset to other players within the community, and capitalise on another income stream." 
To achieve this, Sekisui House Australia has partnered with WINConnect to build a private, community energy network, enabling Ripley Town Centre to generate and use power within the masterplanned community and purchase any additional energy required to operate at wholesale rates. 
Ripley Town Centres car park currently incorporates solar panels generating around 75% of the electricity for the existing shopping environment. The centre also incorporates energy efficient glazing, shading and insulation, raw design materials and water sensitive features.
Once complete, Ripley Town Centre's energy network will potentially be the largest in Queensland and feed into the community's circular economy model.
Knight Frank – property manager for Ripley Town Centre – Chief Economist, Ben Burston said: "It is increasingly accepted that communities which provide employment, retail and social needs within a defined area have both ecological and social benefits, with reduced travel, better life-work balance and a greater connectedness to neighbours." 
"As such, a considered strategy to deliver sustainable communities with rich amenity will help to maximise economic value over the long term," Burston said. 
The Ripley Town Centre vision draws on the 20-minute neighbourhood philosophy to create a low-carbon community with seamless access to healthcare, education, recreational, commercial, community, sporting facilities and proposed train station all within a 20-minute walk. 
Key to the success of the masterplan vision will be the delivery of the Ipswich Central to Springfield Central Public Transport Corridor, which will seamlessly link the region and provide the much-needed connectivity to Ipswich, Springfield, Brisbane and beyond. 
"Early provision of the rail line in Ripley will be vital to lead and sustain communities in the growing region, providing them with affordable transport choices that improve people's access to services and employment, enabling the creation of a significant economic cluster in the growth corridor," said Hashimoto.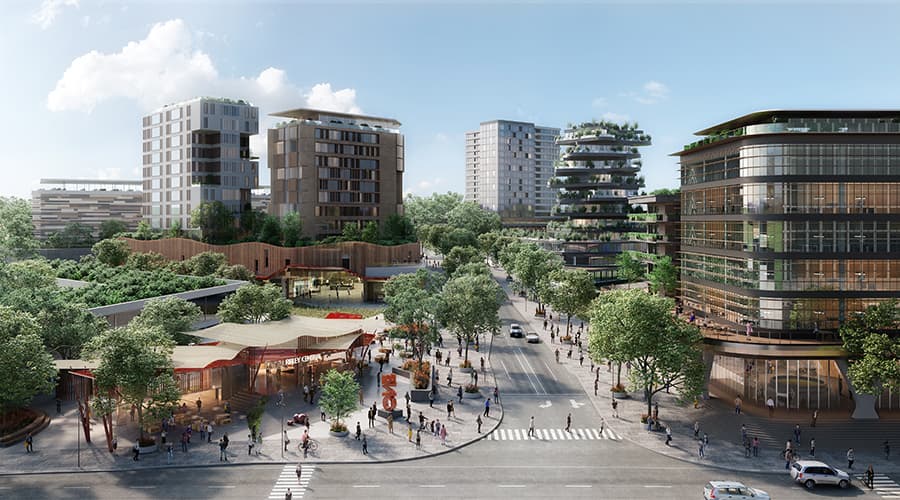 Economic Development Queensland (EDQ), formally the Urban Land Development Authority, expects Ripley Valley will become a model new community, with the potential to exceed best practice standards in ecological sustainability.
As the only major designated retail and business precinct planned to serve the Ripley Valley Priority Development Area (PDA), Ripley Town Centre will cater for one of Australia's fastest population growth areas.