Together with its retailers, Belmont Forum is giving food a second life. According to recent figures, more than five million people in Australia have experienced food insecurity.
The first shopping centre in Australia to partner with SecondBite in 2019, Belmont Forum continues to collect donations from shoppers and retailers alike. To date, Belmont Forum has donated more than 10,831kgs of fresh produce through an initiative with its retailers where they donate product that is bruised, has broken packaging or is oddly shaped.
"The SecondBite initiative has really exploded," said Belmont Forum Centre Manager, Shane McLean. "Our retailers responded amazingly, donating tonnes of rescued fresh produce and giving food a second life. Now our customers are getting involved, following a Christmas campaign, when customers donated more than 800kgs in just one month; the donation station now has a permanent place in Belmont Forum's Fresh Food precinct. It has really brought the entire community together. We feel privileged to be able to assist SecondBite and support the amazing work it's doing and remove the stigma around asking for a helping hand."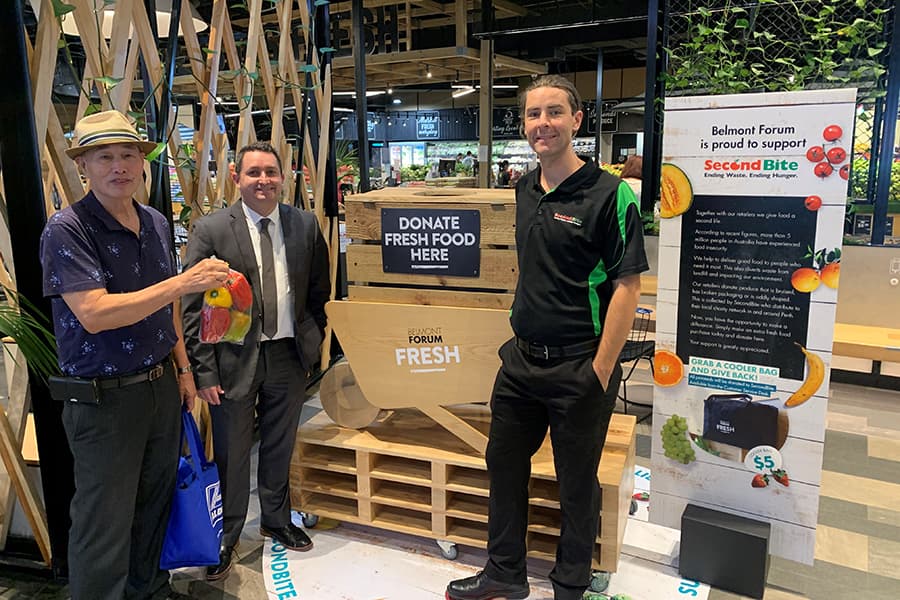 Belmont Forum is calling all local residents to contribute by making an extra fresh food purchase and donate via a SecondBite donation cart located in the Fresh Food precinct. The shopping centre continues to exceed its donation goals and has now set a stretch target of 8,000kg for FY22.