Scentre Group has welcomed the first Guzman y Gomez (GYG) drive-thru to its portfolio at Westfield Carousel, in Perth. The new West Australian flagship restaurant features a dual lane drive-thru and was built from ground up in only 14 weeks. With the rise of takeaway and convenience, the new store represents the largest GYG in Western Australia, adding to its eight existing stores in the state. 
On the partnership between Scentre Group and Guzman y Gomez, John Papagiannis, Scentre Group Director of Leasing & Retail Solutions said: "We are thrilled to welcome Guzman y Gomez's flagship drive-thru to Westfield Carousel, a first for the Westfield portfolio. The new store demonstrates our ability to work with retailers to push boundaries and unveil concept stores that meet the rapidly growing needs of our customers."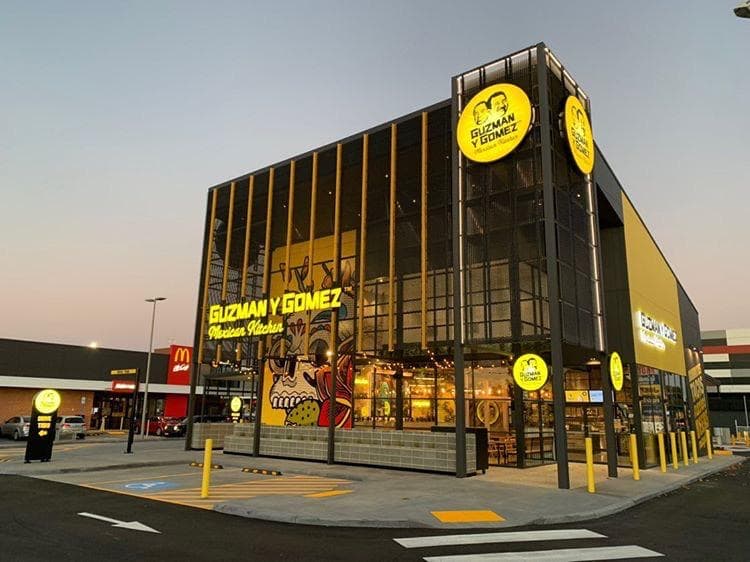 On the Westfield Carousel opening, Steven Marks, GYG Founder and Global CEO said: "Perth is such an important market for GYG so we're incredibly proud have opened at GYG Carouse. GYG Carousel is incredibly special because we've wanted to open a flagship drive thru in Perth for quite some time, we just needed to find the perfect real estate site."
"Once you see the design and layout it's easy to see why this is a flagship restaurant for GYG. Our custom Mexican artwork in the entrance is breathtaking and the entire restaurant is genuinely breathtaking. This is more than just fast food, it's a GYG experience.
We're serving breakfast, lunch and dinner where guests can drive thru, dine in, takeaway and have food delivered. We're really looking forward to meeting the locals, they've been so good to us already!" said Marks.
Guzman y Gomez is an Australian licensed, casual-dining restaurant chain specialising in dishes such as burritos, fries, nachos, tacos, and other specialty items. The first Guzman y Gomez store was opened in Newtown, Sydney in 2006. It is a franchised business with more than 100 restaurants in operation throughout Australia, Singapore, Japan and the US. The company continues to expand with new stores around Australia.