With an estimated 45% of Australians expected to experience a mental health condition in their lifetime*, the statistics are alarming, and for many a reality they prefer to ignore. This month, Robina Town Centre is collaborating with Gold Coast charity LIVIN with the aim of breaking the stigma attached to mental health by launching an in-centre photography exhibition, Collective Minds. The centre, using its more than 400 retailer community and its abundant customer traffic numbers is focused on this important societal issue by showcasing the exhibition at Robina Town Centre.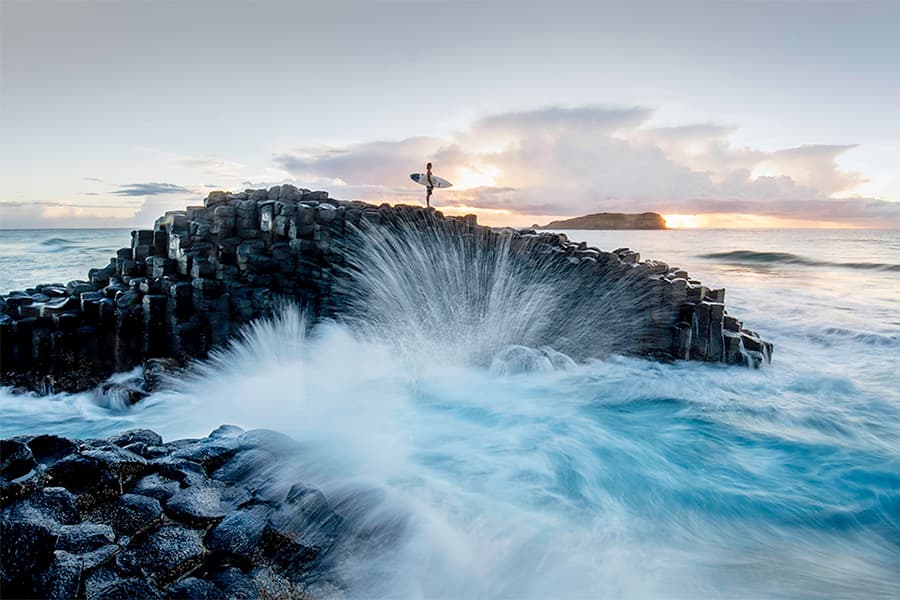 LIVIN (est. 2013) has made it their mission to encourage the community to speak up about mental health, offering vital support services and advice so that nobody has to suffer in silence. In teaming up with LIVIN, Robina Town Centre hopes to help spread their message even further. In a first for both the charity and shopping centre, Collective Minds – An Exhibition by LIVIN x Robina Town Centre will be revealed to the public on Thursday 12th September, coinciding with R U OK?Day and in preparation for Queensland Mental Health Week (5 – 13 October).
The pop-up exhibition at Robina Town Centre will shine a light on mental health by using photography as the catalyst for a public conversation, in an attempt to make mental illness more visible, tangible and better understood within the local community.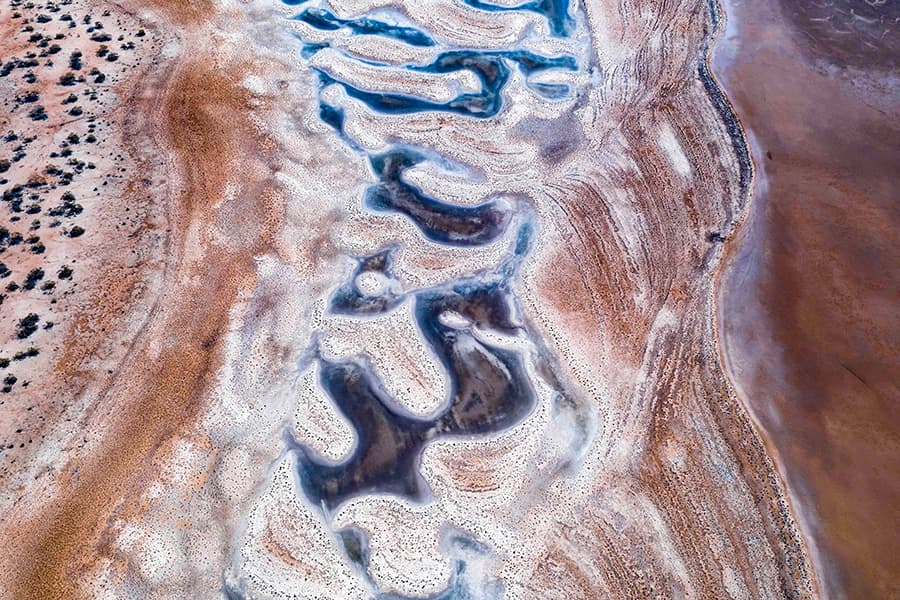 Marketing Manager of Robina Town Centre, Ashlee Hume, said the Centre was moved by the support shown by the local photography community and local businesses.
"We are overwhelmed by the support and enthusiasm demonstrated by the community to deliver the Collective Minds exhibition. Photographers, suppliers and businesses have all donated their time, talent and services to ignite a conversation around mental health and what that means for the people of the Gold Coast."
"As a place of mass social gathering, we understand our purpose within the community is not solely transactional, but emotional, with Robina Town Centre often acting as an escape, a refuge from reality, and a place of hope or inspiration. With a potential audience of over one million throughout the campaign period, we want to equip visitors with some of the tools required to support the one-in-four who are, or will be, touched by mental health – even if only by providing a basic understanding and empathy for what these people may be feeling or experiencing. Art can inspire us to look at things differently and we hope, through this special collaboration with LIVIN, we will challenge attitudes and shake up preconceptions around mental illness in our community", Hume said.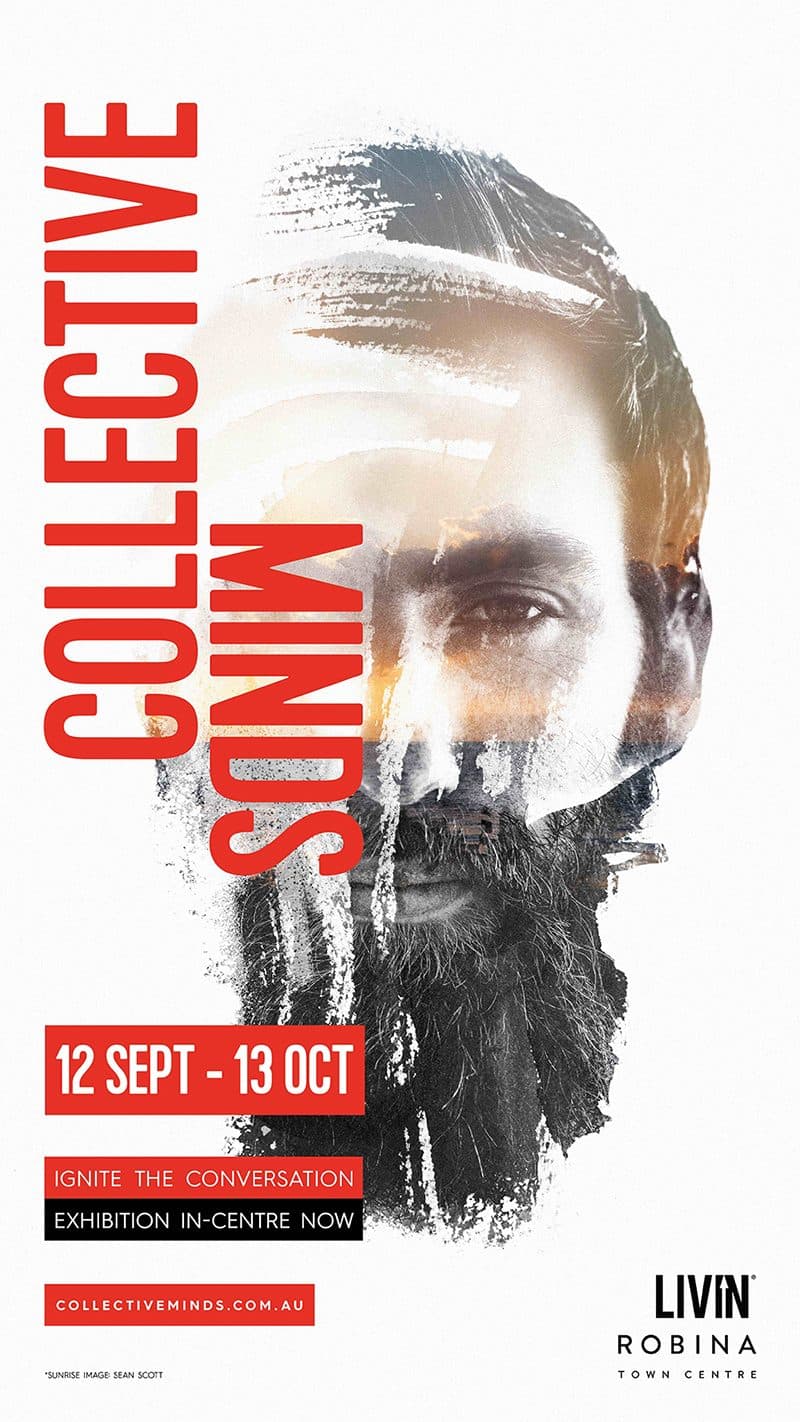 More than 20 emerging and celebrated photographers from the Gold Coast and interstate have pledged their support to the cause, exploring and depicting mental health through their own lens.
Photography luminaries such as Sean Scott, Trent Mitchell and Luke Marsden will feature in the curated exhibition, alongside talented budding shutterbugs as young as 14 years old, who all have their own unique interpretation of mental health to share through their chosen piece of work.
These pieces will be available to purchase on the dedicated Collective Minds website via an online silent auction running throughout the duration of the exhibition. All money raised will go directly to LIVIN, which will allow them to continue to expand their support network throughout the Gold Coast and Australia via their LIVINWell program.
Located on Ground Floor of Robina Town Centre near Mecca Maxima, visitors are invited to engage with the diverse range of artworks and stories as told by the talented collection of featured photographers. Designed as a place for quiet contemplation, the Collective Minds gallery will be open 7 days a week.
Further adding to the awareness campaign is LIVIN's 45-minute mental health education program, LIVINWell will be hosted at Event Cinemas, Robina on Wednesday 25 September.
Co-Founder and Co-CEO of LIVIN, Casey Lyons, commented, "The exhibition is a wonderful event and a great way to artistically represent that mental health can look so different to each and every person. Mental health takes many forms and there is no one size fits all approach. We are extremely appreciative of the support Robina Town Centre is providing to LIVIN, and the initiative that has taken to unite the community and bring awareness to this topic."
*Beyond Blue; The Facts; https://www.beyondblue.org.au/the-facts