For a second consecutive year, QIC's Robina Town Centre has pledged its support to local Gold Coast charity LIVIN in an effort to help eliminate perceptions surrounding mental health, which is more important now than ever given the current global crisis.
This Friday 9th October ahead of World Mental Health Day (landing on Saturday 10th October), Robina Town Centre will donate $5,000 to LIVIN, which will allow the charity to continue to expand its support network via the LIVINWell education program.
The donation is part of the Centre's ongoing partnership with LIVIN and speaks to its 'A Little Thanks' campaign, which was initiated during COVID-19 as a way to support and give back to local community groups.
Robina Town Centre's Marketing Manager Ashlee Hume commented, "At a time when we as a community have been faced with uncertainty and unprecedented changes to how we work, live and socialise, it's vital that we continue to support our local community and look after our mental health and wellbeing.
"LIVIN's mission to encourage the community to speak up about their mental health and offer essential support services to those who need it, is especially important this year, so we are proud to partner with them again in 2020 and assist them with their critical work not just on a local level, but Australia-wide."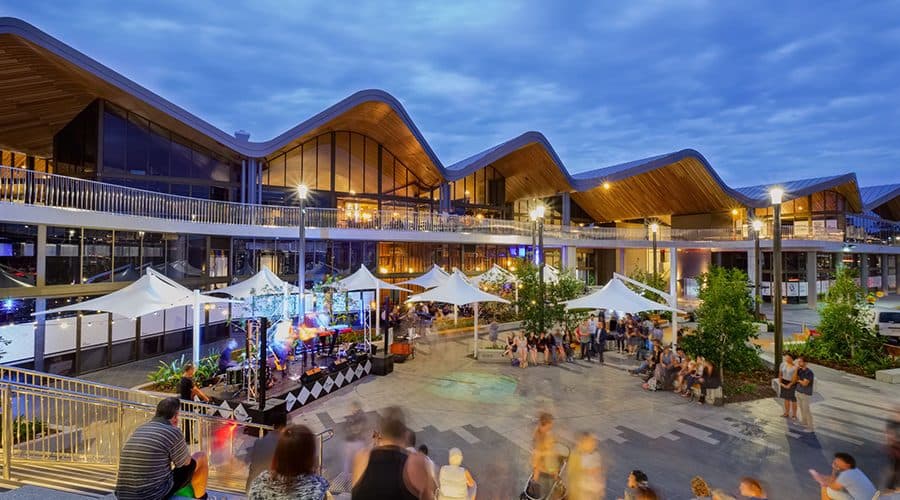 The LIVIN team will be in-centre Friday morning to chat to customers and hand out LIVIN merchandise, which acts as a visual reminder to help spread the LIVIN message: 'It Ain't Weak to Speak'.
LIVIN will continue their Mental Health Week (10th – 18th October) campaign at Robina Town Centre next week, running a LIVINWell presentation at Event Cinemas Robina on Thursday 15th October at 6pm. Tickets are free and places are limited.
LIVIN's Co-Founder Casey Lyons said, "We are grateful for the opportunity Robina Town Centre has provided us in donating their space and funds so we can deliver our much-needed mental health education sessions. This session has the potential to be life changing and or lifesaving. Now more than ever it is important that we come together as a community and support each other through these unprecedented times."