The COVID-19 crisis has left no industry untouched; many Australians have lost their jobs, healthcare workers are working under enormous pressure and many businesses have had to close suddenly. However there are many great stories coming from businesses who are supporting those most in need, and have responded quickly by using their products, skills and kindness to support others. These acts of kindness are not only appreciated by those on the receiving end but also assists to keep more Australians in jobs.
In response to the shortage of protective medical equipment and clothing being experienced across the country, Australian designer Scanlan Theodore are repurposing their factory in Fiji to manufacture Personal Protective Equipment, starting with gowns which are now in urgent demand worldwide.
The first prototype of the gown is now in the early stages of development and will be in full production in coming weeks.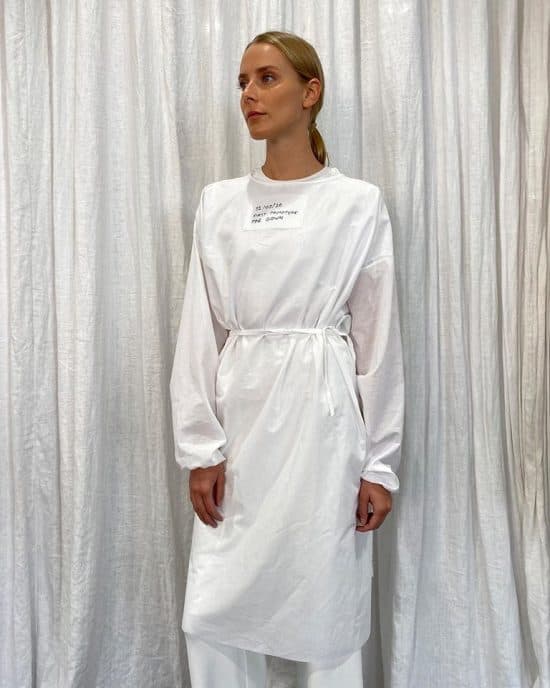 Similarly Cue have teamed up with St Vincent's Hospital, Sydney for #ScrubsForStVincents to ensure their staff continue to be fully protected as they strive to protect the health of our community.
They are calling for donations to help St Vincent's Hospital, Sydney provide their staff with the scrubs they need and also support the their COVID-19 Response Fund.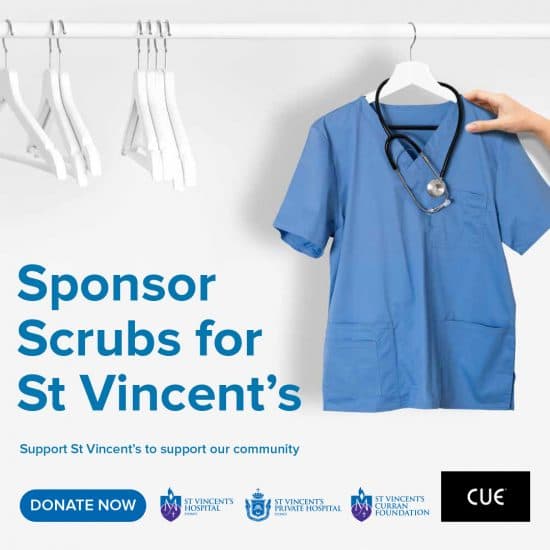 Red Rooster is a business built around family and community and their aim has always been to bring joy to Australians through food. For almost 50 years Australians have supported the popular brand. So, now, they want to give back.
From Tuesday 31st March until Monday 6th April (between 5-9pm) Red Rooster will donate the cost of a meal to Foodbank when you order delivery via the Red Rooster website or App. Foodbank will go on to use these funds nationally to support the vulnerable during the COVID-19 crisis.
The #DonateADinner campaign makes it easier for customers to make a difference to help Foodbank Australia meet the extraordinary increase in demand for emergency food relief.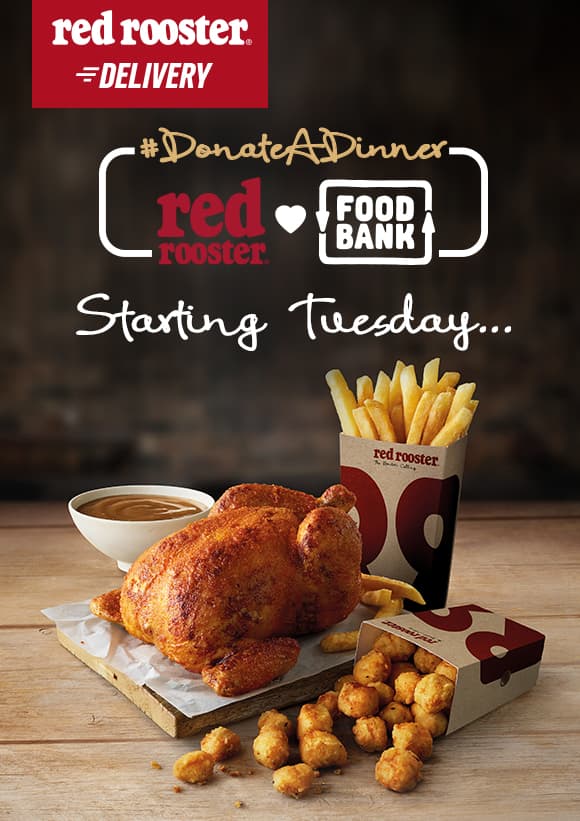 The crisis has affected so many Australians but none more than the men and women working in our hospitals to care for the sick and elderly. As a token to say thank you, Chris Lucas of Lucas Restaurants (owner of the popular Chin Chin, Hawker Hall and Baby Pizzeria) is offering 50% off food orders for all Health Care workers, ambulance, SES, and police services.
Brisbane's hurting restaurants have also banded together to feed frontline health workers. Feed the Frontline is a win-win idea that sees some of Brisbane's best restaurants deliver meals to nurses, doctors and medical professionals working around the clock to combat COVID-19.
An adaptation of a Los Angeles initiative, the idea has already raised close more than $20,000 and is being championed by Brisbane cooking class instructor Fleur Sharpe of Cook Live Love, who is also now out of work like so many in the hospitality industry.
"With a donation you can send a meal to a frontline worker and keep a restaurant open. Meal vouchers will be distributed in consultation with Brisbane's most affected hospitals to those who need them most," Sharpe said.
Renowned restaurants such as E'cco Bistro (Philip Johnson), The Wolfe (Josh Lopez), Moda (Javier Codina), Spaghetti House Trattoria (Claire Parviz), 85 Miskin (Brent Farrell) and Proof BBQ & Booze (Ryan Lane), Burger PL8 in Jindalee and OMG Decadent Donuts are just some of the names involved.
"The service will see doctors, nurses and other health professionals provided with a delicious meal in these difficult times so that when they finish a very long shift they don't then need to shop and cook," she said.
Many of Brisbane's restaurants have closed permanently due to the virus, while others are offering takeaway to try to stay afloat – and keep at least some staff employed and suppliers (including farmers) paid. Feed the Frontline helps our hospitality industry AND our frontline healthcare workers.
National Online Auction Company Lloyds Auctions have been offering free hand sanitisers, delivery, services and products to Australian healthworkers and those in need. They have literally changed their business model in a couple of weeks to help fellow Australian utilising their capability and skill –  in a bid to keep their teams employed and engaged with the community.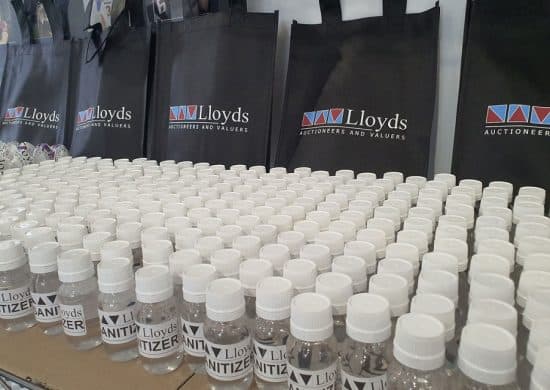 After issuing thousands of free bottles of hand sanitisers the company has now ran out of bottles.
"We are pleading to any company who may have a supply of empty 50ml or 125ml bottles if you have any spare please let us know we will purchase them right now so we can send more FREE Sanitiser to Australians in need!" said Lee Hames, Chief Operations Officer for Lloyds Auctions.
"We have been inundated by enquiries and support over the last 24 hours and our team is busy taking orders and preparing to ship items within the next day, however we have run out of bottles for distribution," he continued.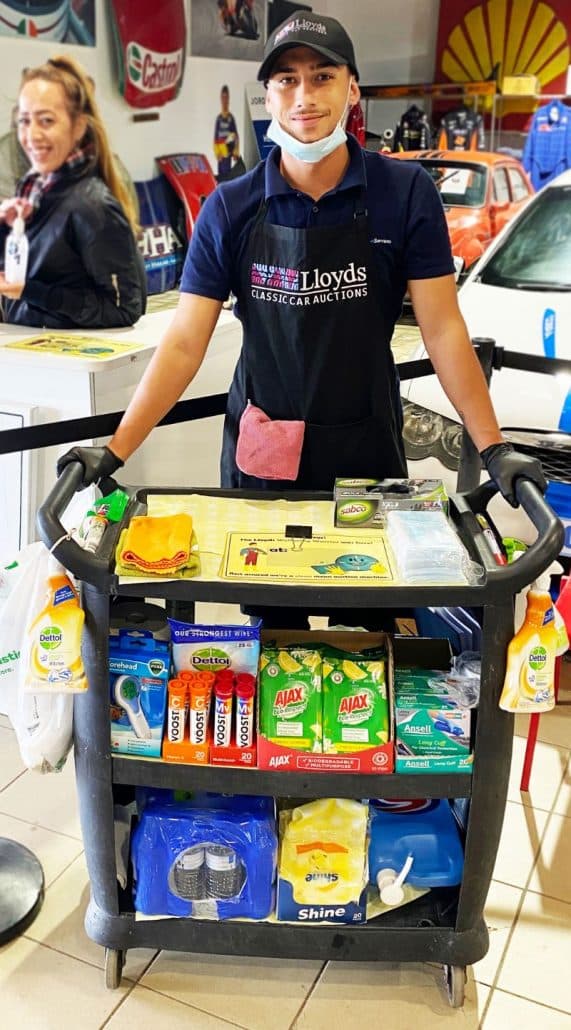 This Australian company has thrown out the corporate rulebook when it comes to profit. The Lloyds Auctions 'Family First' mantra is to ensure the safety of its Family – including its team, customers and community. Since the COVID-19 crisis began staff have been working around the clock to help those in need and Lloyds are offering thousands of sanitisation products on their website, shipped anywhere in Australia for free. Items include much sought-after Hand Sanitiser, Surface Disinfectant & Medical Masks.
"We are simply doing everything we can, to help whoever we can during this challenging time. This is a health decision, not a financial one and is purely the right thing to do for our customers and the community." Hames said.
Lloyds have made the decision to keep everybody employed as long as they can. Hames said "With such a passionate team dedicated to helping others, I can tell you right now that I will re-use tea bags, take every second light bulb out and sell my own shoes before I let any of our team members go".