Every month in Queensland nearly 200,000 people rely on food relief from Foodbank Queensland, with more than 12,000 being turned away.  A quarter of families living in disadvantaged areas do not have enough food to feed their families. The problem has been amplified in the past twelve months with rural families doing it tougher than ever and struggling to make ends meet.
For the eleventh year running, Retail First has teamed up with All Purpose Transport to raise 40 tonnes of food donations, and to assist with Foodbank's increased demand for food assistance over the Christmas season. This is the largest food donation drive in Australia, and Foodbank Queensland has become reliant on the generosity of shoppers in order to meet the increased demand during this period.
From now until Christmas, donation boxes are located outside every supermarket in Retail First shopping centres, encouraging customers to donate a couple of cans, a bag of pasta or a box of cereal – any non-perishable food items that could help a local family in need over the Christmas season.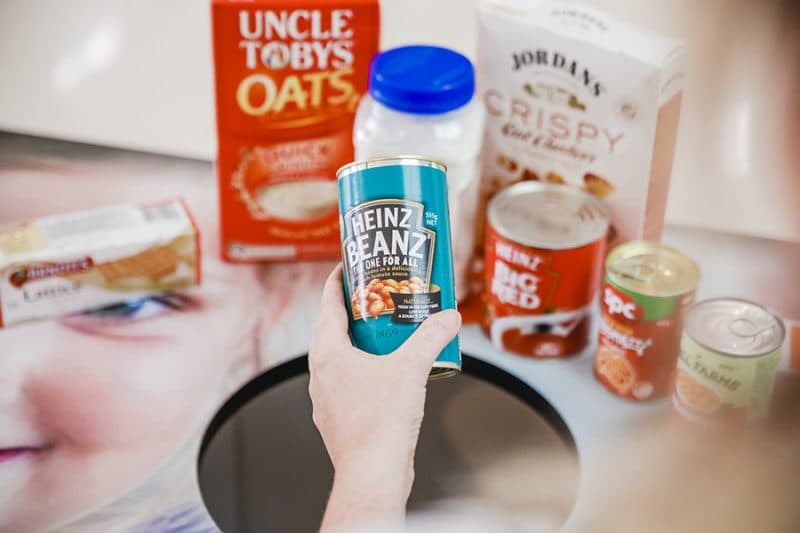 All Purpose Transport will regularly collect and deliver these donations and Foodbank will distribute them to more than 500 charity and school breakfast programs in Queensland to provide to those who need it the most.
Retail First's Head of Marketing, Bec Gascoigne said that this industry award winning campaign has delivered more than 400 tonnes of food to Foodbank over the last decade, helping those in need since the campaign's inception in 2009.
Gascoigne explained, "It is now everyday families both locally and in regional areas that are struggling to put food on the table, and although this campaign does not solve the problem long term, it helps assist Foodbank Queensland in meeting the increased demand over Christmas in their ongoing support of families in need".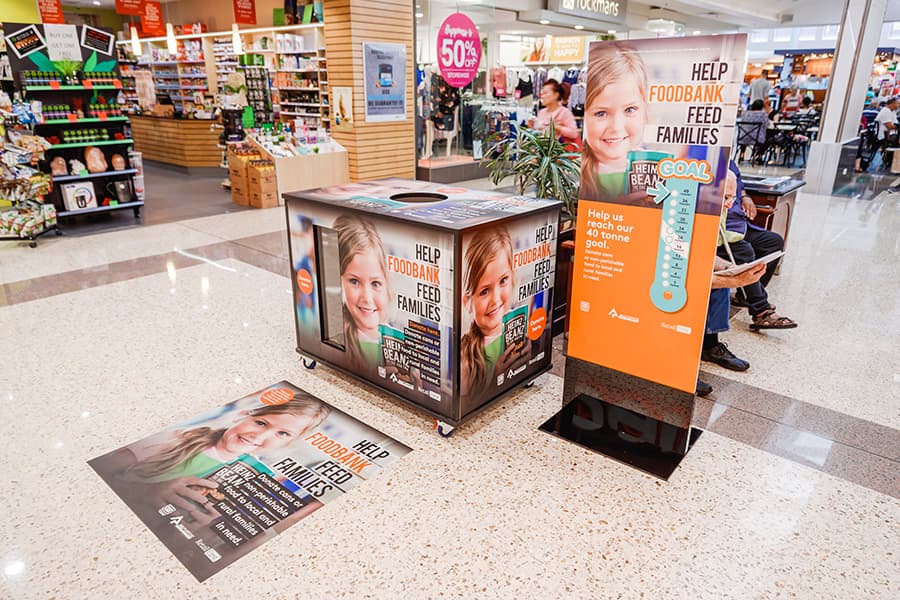 Foodbank Queensland's CEO, Michael Rose said that the ongoing support is very much valued, and he encouraged everyone to donate food at a local Retail First shopping centre.
"This has been a long running and highly successful annual donation drive for Foodbank Queensland.  It provides an invaluable boost of much needed products for the many Queenslanders who require food assistance and is another step towards our vision of a Queensland without hunger.  Let's make this year bigger than ever by donating one or two items when you are next doing your grocery shopping", Rose said.
All Purpose Transport Project Manager, Belinda Polglase said that this is a great campaign with a simple donation process – just buy a little something extra while doing the grocery shop and pop it into the donation cage located outside of the store.
"Our business and our drivers really enjoy our participation in the Foodbank campaign and love to see the generosity of the community through the donations we transport back to Foodbank each year", Polglase said.
Gascoigne said that the 40 tonne target was an ambitious goal, but ironically is the amount of food that Foodbank distributes daily.
"That extra item of food goes a long way for many, and we know that the ongoing generosity of the community will be the key ingredient in being able to achieve this huge 40 tonne target", Gascoigne said.
Gascoigne encouraged family involvement by getting the kids to choose an item in the supermarket to donate.  Perhaps hold a smaller donation drive with work colleagues or neighbours and drop the donations into the box in a Retail First shopping centre.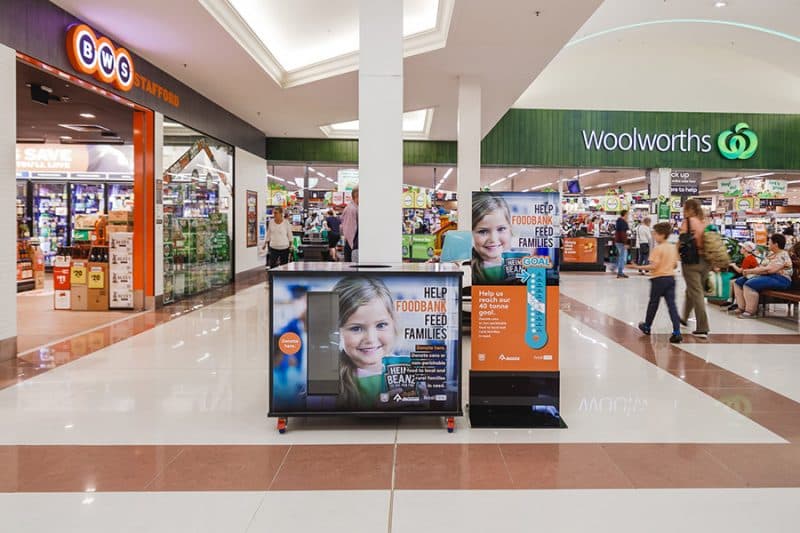 "It is such an easy and inexpensive way to 'give' this Christmas, and you will directly be helping a local or rural family in need", she continued.
Food items can be donated to Foodbank at all Retail First shopping centres:
Calamvale Central, Fairfield Gardens, Logan Central Plaza, Mt Gravatt Plaza, Sunnybank Hills Shoppingtown, Sunnybank Plaza and Sunny Park, Booval Fair, Redbank Plaza and Toowong Village, Aspley Hypermarket, Brookside Shopping Centre, Peninsula Fair, Margate Village and Stafford City Shopping Centre, Cannon Hill Kmart Plaza and Capalaba Park.