QIC Active Retail Portfolio Fund (QARP) has exchanged unconditionally with PGIM to acquire Craigieburn Junction, a  large-format retail centre in Melbourne's North, for $135 million.
The sale was brokered by JLL's Nick Willis, Sam Hatcher and Stuart Taylor in conjunction with Stonebridge's Philip Gartland, Justin Dowers and Carl Molony.
Nick Willis said: "There is a growing weight of capital looking to get an allocation to the tightly held Large Format sector. Institutional grade centres like Craigieburn Junction are unique in the Australian market with this being the largest transaction since 2018."
"New entrant capital is shifting to the LFR sector, attracted to the performance of the asset class and its fundamentals." said Hatcher.
The 25,000m2 centre is supported by a strong tenant mix providing a defensive income yield of 5.4%, has clear value-add opportunities for QIC to capitalise on, and is aligned with QARP's investor-endorsed core plus, active management strategy.
"LFR assets are becoming more widely accepted in the marketplace, which is why we are seeing new breeds of capital enter into the sector and as a result, yield compression" added Dowers.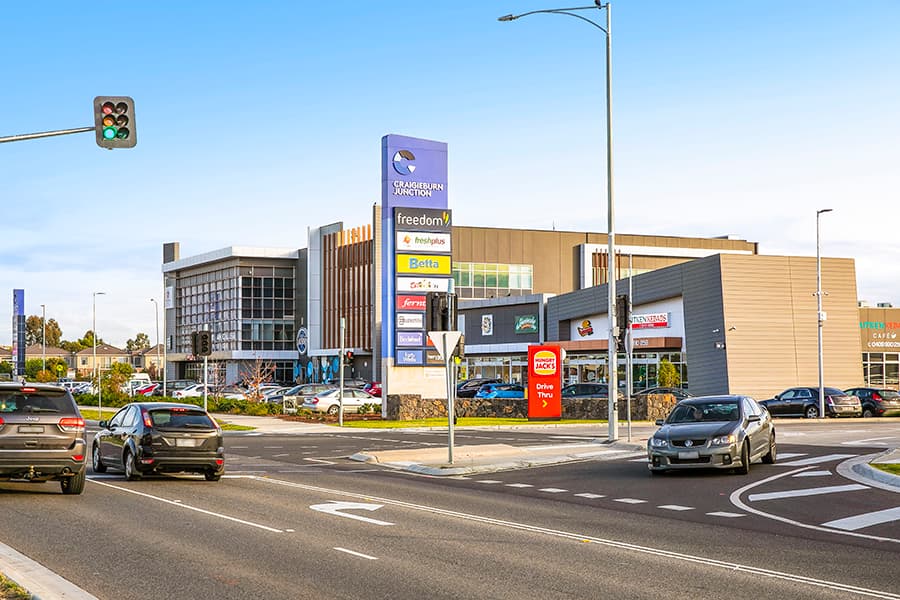 Craigieburn Junction, which opened in 2019, is located within a high-exposure site in Melbourne's northern growth corridor.
QIC's Fund Manager, Core Plus Strategies, Charles Occhino said: "The acquisition of this defensive retail asset showcases QIC's conviction in the core plus real estate asset class, and is a fitting addition to QIC's established, high-quality $1.1 billion core plus portfolio, consisting of a diversified exposure in defensive retail, industrial and office assets,"
"In the wake of Your Future Your Super (YFYS) legislation, investor appetite in the core plus sector has strengthened. Given YFYS assesses performance against the core real estate benchmark, investors will be rewarded for taking a portion of their investment holdings in a core plus exposure." said Occhino.
QIC will assume management of the centre on 30 September 2021.