QICGRE's Pacific Werribee is home to more than 300 stores and and is central to its community in Hoppers Crossing, Melbourne. Ever since the pandemic hit, the centre has been on the forefront of its community by helping people most affected by the crisis. During the month of May, Pacific Werribee have donated supplies to the Salvation Army Wyndham City Doorways Pantry, to help those who need it most in the local community.
Pacific Werribee's donation will support the creation of pre-packed food and essentials parcels which contain staple items including pasta, pasta sauce, cereal, canned veggies, other non-perishable foods, rice, milk, children's books, and toiletries and household items such as sanitary products, toilet paper, tissues, disinfectant, shampoo, hand wash, and deodorant.
The essential parcels will be given to locals in need, people without a home, low income earners, people seeking asylum, and those who have lost their jobs due to the COVID-19 pandemic and are finding it hard get by.
Pacific Werribee Centre Manager, Patricia Gardiner, said the Centre was proud to continue offering helping the community through its long-time partner, The Salvation Army.  "We deeply value the well-being of the members in our community, especially during the current health crisis."
"Pacific Werribee are proud to keep helping the Salvation Army with their initiatives which provide essential support to those in our local community who need it most," Gardiner said.
Jane Kerbage, Team Leader at the Wyndham City Doorways at the Salvation Army, explained the importance of support, during this unprecedented time. "Each day is different with regards to how many people we assist and what's provided. Some days we see 20 clients and other days we see 10″, she said.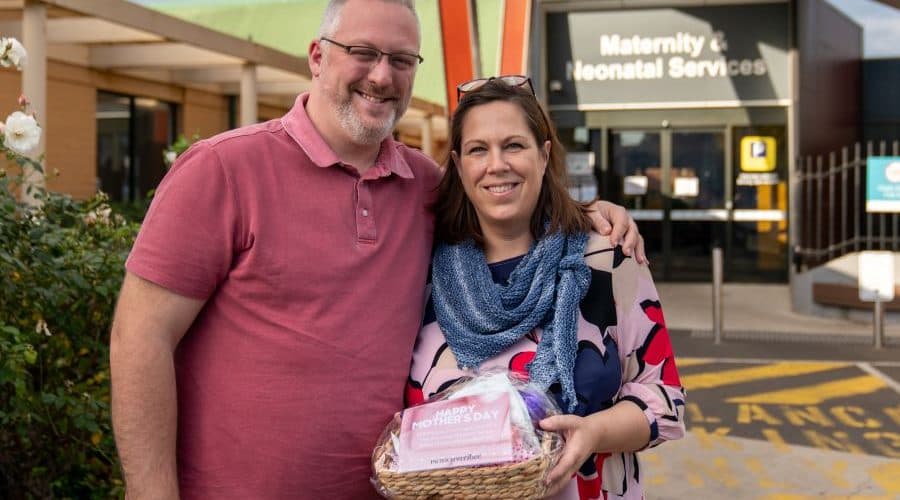 "Clients are assessed over the phone and then asked to come in to receive a food parcel and/or some Coles and Woolworths vouchers for food, on a non-contact basis. We also offer referral services and can assist with utility bills when assessed. All clients who access our site are offered a food parcel as a basic need, as we do not want anyone to leave without some sort of assistance.
"We have started providing toys to families with young children as an extra support to families with kids at home. This has been great as an added support for struggling families and gives mums a little breather and break from the kids," Kerbage said.
For Mother's Day Pacific Werribee partnered with Werribee Mercy Hospital to distribute gift packs to new mums.
Thirty 'congratulations packs' were created and delivered to new mums at the Paediatrics ward and the Special Care Nursery, on Thursday 7 May, in the lead up to Mother's Day. Gift packs included essentials and treats like hand cream and chocolate for mothers, baby wipes, newborn nappies, a rattle, and a baby wash starter pack.
Pacific Werribee Centre Manager, Patricia Gardiner, acknowledged the importance of celebrating milestone events with the local community.
"It is important to stop and celebrate the positive things in our community, especially during this current time. The birth of a child is beautiful and an extremely special time for new mothers, parents, and their families," she said.
"The team at Pacific Werribee were honoured to have provided an added treat to new mums, and to continue to work with Werribee Mercy Hospital", she said.
Kathy McMahon, Clinical Director of Paediatrics, expressed her appreciation on behalf of her patients, during this health crisis. "Bringing a child into the world is a very exciting time for mothers and their families. However, it has been a really distressing time during our current health pandemic as mothers have not been able to be with their extended families.
"So, we are especially grateful for the gift packs provided to the mothers in our care. We would like to thank Pacific Werribee and the local community for their support, during this time," McMahon said.
Pacific Werribee is also inviting the community to join their pen pal program and help connect with people living in local aged care facilities, during this time of isolation.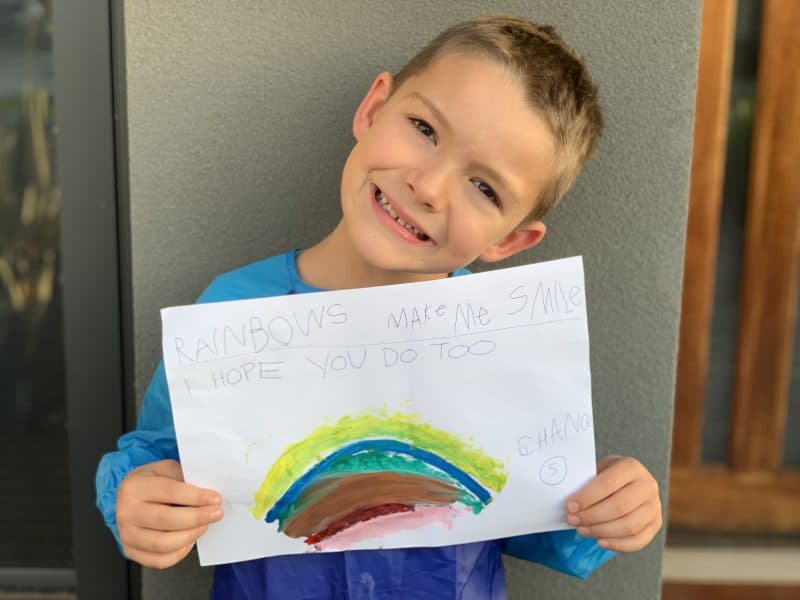 Aged care facilities have implemented stricter measures to keep their residents safe during this unprecedented health pandemic. While protected, this means that aged care residents have been missing out on the routine social interaction that they once had. In today's digital world, it is easier for most people to stay connected with friends and family during self-isolation, using video chat, and various social media channels. However, staying connected to the outside world is not that easy for community members who are living in aged care facilities.
Pacific Werribee Centre Manager, Patricia Gardiner, encouraged people to participate in the pen pal program, facilitated by the Centre.
"Our community needs your help. Together, with our children, we can send messages of love and hope to people who are living in aged care facilities and are isolated from their friends and families.  The pen pal program is open to both adults and children alike. Through pen pal writing, children can practice an act of kindness, gain perspective of someone else's life, and learn patience as they wait for a response," Gardiner said.
Pen pal messages can be hand-written letters, pictures, videos, or even children's drawings. Kindness cards, for inspiration, can also be downloaded from Pacific Werribee's website.