Coles has created 120 new jobs for the Edmondson Park community as it opens the doors to its brand-new supermarket today – the first store to open at Frasers Property Australia's highly-anticipated Ed.Square Town Centre, South Western Sydney's newest shopping, dining and entertaining precinct. Stage one of Ed.Square Town Centre comprises of approximately 25,000m2 of retail space with up to an additional 15,000m2 planned in stage two.
The Coles Ed.Square store officially opened to shoppers at 9am Wednesday 9 September and is located on the corner of Soldiers Parade and Campbelltown Road. The store will open every day from 7am – 10pm.
Felicity Armstrong, General Manager – Retail Assets, Frasers Property Australia welcomed Coles and Liquorland to the new Ed.Square Town Centre.
"Ed.Square Town Centre will be the heart of the new community and a full-line Coles supermarket is central to the convenience, dining and entertainment destination that's being created. We're pleased Coles and Liquorland have opened to the community, ready to serve locals as more residents move in," Armstrong says.
"We expect more stores to open in the first half of 2021, taking advantage of Ed.Square Town Centre's convenient, connected location, and offering people choice and convenience in a comfortable, sustainable and beautiful environment," she says.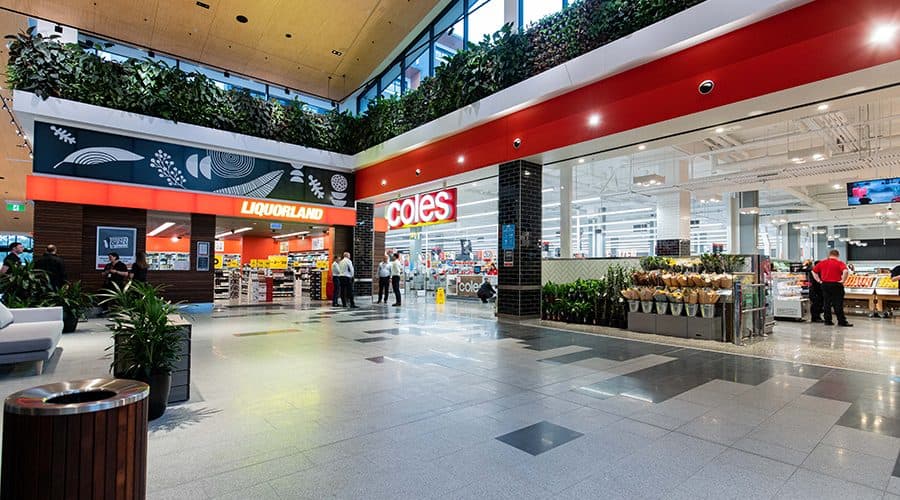 The new state-of-the-art supermarket has been designed to cater to increasing customer demand for convenience, with Coles research finding one in three customers don't have the time to cook from scratch and 52% are not interested in cooking more at home.
The store features more than 100 new ready-made meals, salads and snacks from Coles' new 'Coles Kitchen' convenience range, and for the first time ever in Sydney's south-west, a pet food Scoop & Weigh station with a selection of quality dry food and treats for Edmondson Park's furry friends.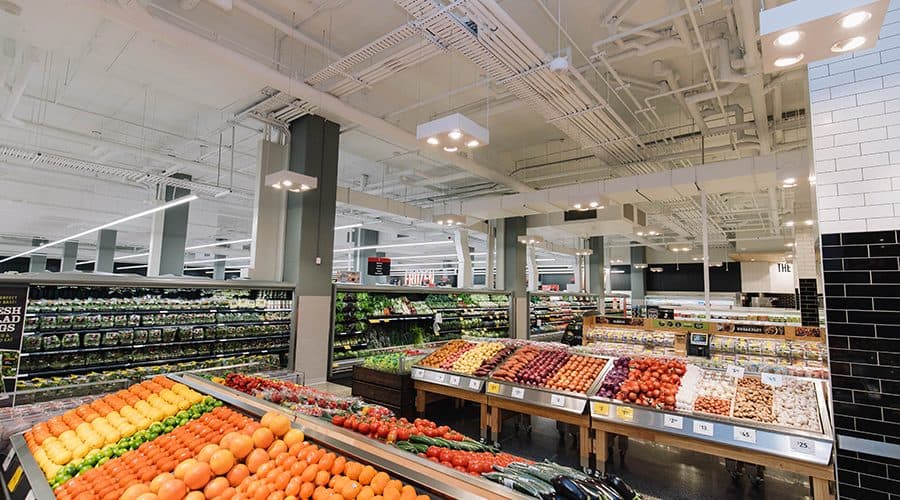 An adjoining Liquorland store will also open, allowing customers to pick up great value beer, wine and spirits while completing their grocery shop.
Coles Edmondson Park Store Manager Timothy Daleysays he is delighted with how the new Town Centre is progressing and the opportunity to support local jobs.
"I know there has been a lot of excitement around Ed.Square opening, so we're proud to be the first store in the centre to open our doors and create 120 new jobs for the community," he says.
"Our brand-new store has more than 900 undercover carparks and hundreds of convenient meal options to choose from — it will be the perfect place to pick up your dinner after your commute.
"We really want to take a personal approach and get to know our customers so we become part of the community — I'm looking forward to seeing what we can achieve in the next 12 months and over the years to come."
Store features include an in-store bakery and the full range of Laurent artisan-style bread, a gourmet delicatessen with a large selection of local and international cheeses, and a range of fresh, quality seafood.
The store also features an extensive fresh produce area with a wide selection of fresh fruit and vegetables.
Joining Coles and Liquorland at Ed.Square Town Centre in early 2021 will be a range of cafés and restaurants showcasing different cuisines, health and wellbeing retailers, convenience services, a childcare operator, a medical centre and more.
Coles' convenient and complimentary shopping service, Click&Collect, will also be available, allowing residents from Edmondson Park and surrounding suburbs to order their groceries online and enjoy the convenience of delivery straight to their car in the underground car park.
Elsewhere at Ed.Square, construction is progressing to schedule with residents of The Belmont and The Lincoln apartment buildings beginning to move in to enjoy one of Sydney's best-connected urban neighbourhoods. Settlements in The Emerson and The Easton buildings are due to commence over the coming month.