Mirvac Retail has opened its new dining and entertainment precinct at Brisbane's Toombul with a fanfare and party to celebrate UPSTAIRS, a first-of-its-kind urban playground on the rooftop of the iconic shopping centre. As one of Brisbane's oldest shopping centre opening in 1967, this new development is taking Toombul to the next level and delivering a new experience to the people of Brisbane. Colourful interiors and artwork feature heavily in the design and the new Archie Brothers Cirque Electriq completes the entertainment offer.
The $43 million investment in the new look hub, covering 4,500m2, creates a new destination precinct for Brisbane, and completes a total transformation of the historic 51-year-old centre that has seen it rejuvenated into a highly relevant and revitalised urban precinct.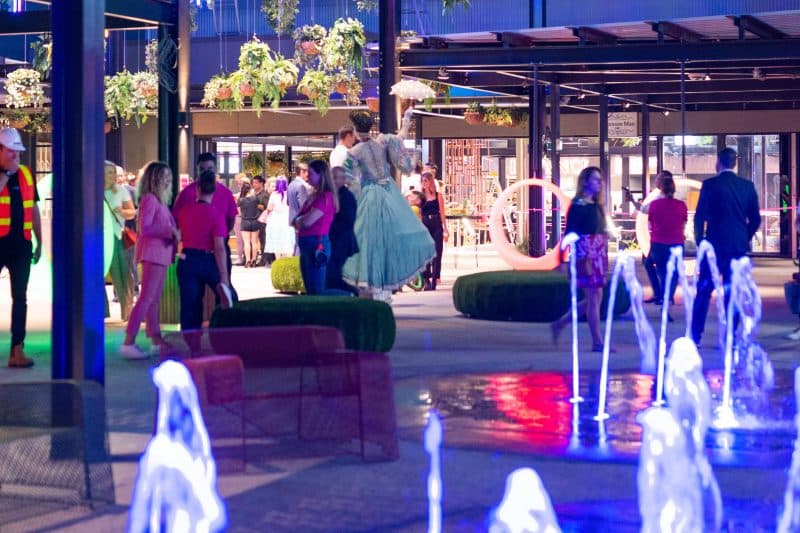 Located just 6km from Brisbane airport, Toombul now offers exceptional entertainment and experiences headlined by Funlab's Archie Brothers Cirque Electriq with virtual reality rides, bowling, dodgem cars, arcade games, American diner inspired food and tantalising cocktails.
With arcade games galore including Mario Kart and Willy Wonka, theme park adventures like Dodgems and Coney Island, trippy virtual reality experiences, bowling and ThrillRide, one of Australia's best interactive XD motion theatres, there are literally enough bells and whistles to keep families occupied for days.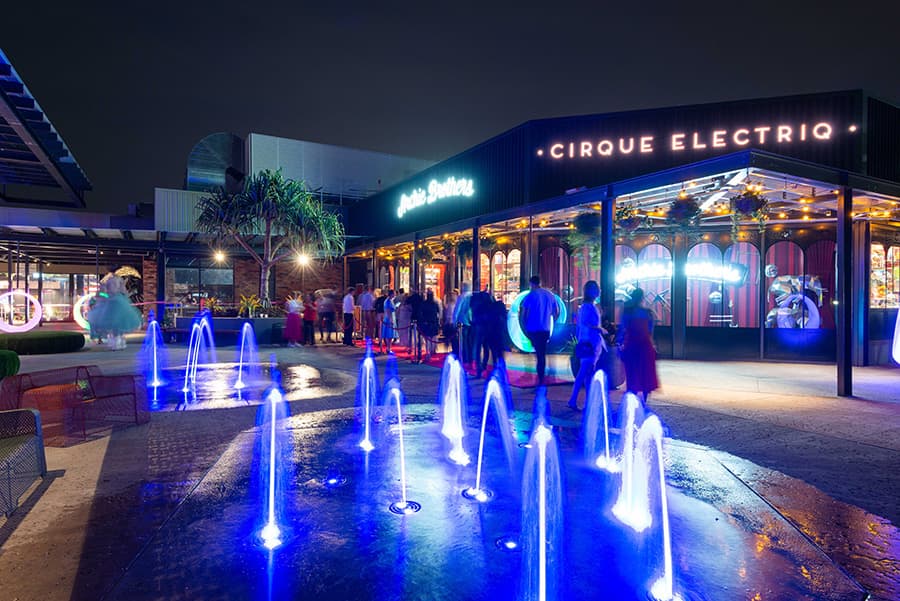 UPSTAIRS will boast ten all new dining offers, sourcing some of Brisbane's best existing operators and new to Queensland concepts to put a powerhouse edge to the consumer experience. Offers include Dapple + Waver, Niku Ramen, Little Red Dumpling, Sushi HYO, Espresso Max, II Gancio, Hello Harry, Jackpot Dining and Phat Elephant along with perennial favourite Max Brenner.
"Mirvac Retail's transformation of Toombul over the past few years truly comes to realisation this week with the opening of UPSTAIRS, a totally new concept and destination for the community and wider Brisbane audiences. We have utilised our customer insights of our markets – of Nundah and surrounds to curate this unique offer; with a fantastic contemporary, urban vibe, bringing together dining, entertainment and experiences in a sensational, vibrant setting to ensure Toombul remains relevant and dynamic for many more years to come. We couldn't be happier to deliver this project and with such energetic and inspiring retail partners," said Joanna Corrick, Portfolio Manager, Mirvac Retail.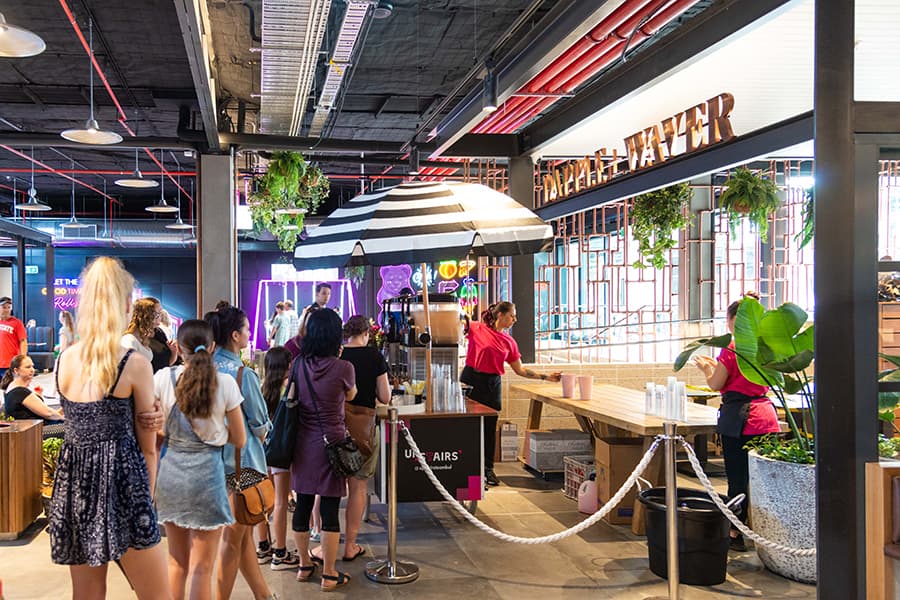 Huge hype surrounded the opening of this foodie haven that Mirvac has tailored to appeal to the surrounding catchments; and the increasingly urbanised and entertainment-focused Brisbane customers and visitors.
Designed with an Insta generation top of mind, the décor includes a colour-changing neon playground complete with swings and slides, uber chic street-art murals, cool industrial indoor and outdoor spaces wrapped around a sparkling feature fountain that transforms when the sun goes down into a misting feature with coloured lights dazzling through it.
Live music and pop up activations and events will give locals a constant reason to return as UPSTAIRS aims to be a destination for Brisbane-wide audiences of all ages. And the curated space, including an external plaza and open areas, allows the public to utilise the space for wider community events.