Mirvac Retail has joined forces with OzHarvest for National Recycling Week this week, with a campaign across its urban centres promoting positive action to reduce food waste going to landfill. 
According to OzHarvest, more than one-third of all food produced is wasted each year. In Australia alone more than 7.3 million tonnes of food goes to waste at an estimated cost of approximately $20 billion a year. Of this 7.3 million tonnes, OzHarvest Founder and CEO, Ronni Kahn AO says 2.5 million comes from households alone, so we can all make a difference.
"Cutting back on your own food waste is an easy win, both for your pocket and the planet. The campaign with Mirvac shows shoppers some of the small changes that can be made to reduce food waste at home. We are all part of the solution" said Khan.
In addition to this, the food left to rot in landfill releases powerful greenhouse gases which contribute to climate change. According to the UN Food and Agriculture Organisation (FAO), if food waste was a country it would be the third biggest emitter of greenhouse gases after the USA and China.
"Mirvac has a target to be net positive carbon and send zero waster to landfill by 2030", says Mirvac's Group General Manager, Sustainability, Sarah Clarke. "Our partnership with OzHarvest means we can reduce both our waste and our emissions, and have a better impact on the planet."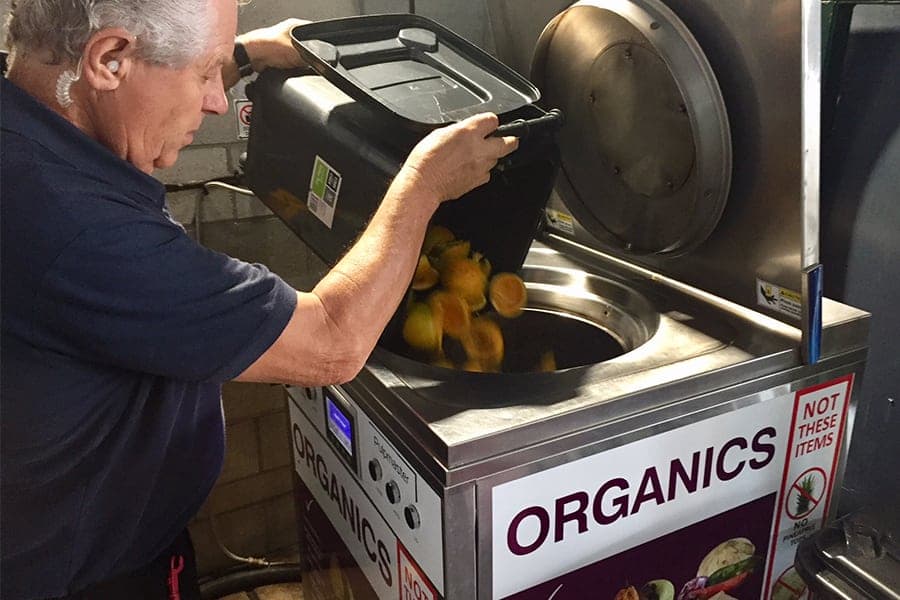 Across its portfolio of centres, Mirvac actively supports the reduction of food waste and provides a separate organics collection process for its tenants.
Food waste is either processed on site by using state-of-the-art technology, or collected and transported to a composting facility for maximum recovery outcomes. Mirvac also continues to investigate circular economy initiatives, such as the award-winning closed-loop solution it has successfully introduced at Queensland's Kawana Shoppingworld through its Pulpmaster initiative.
In just 12 months, Mirvac centres collected and diverted more than 1,430 tonnes of food waste from landfill. As well as targeting zero waste to landfill by 2030, Mirvac is further assisting the Australian Government to meet the national target to halve food waste by 2030.
Through its 2019 National Recycling Week campaign with OzHarvest, Mirvac aims to educate and engage more than two million customers who visit Mirvac centres each week with signage and information in centres and on their websites and social feeds with the following consumer messages:
Plan your meals
Love your leftovers
Buy only what you need
Keep food fresh by storing it properly
Become a freezer geezer