The Mirvac Group has ranked number 2 in the world in the third annual Global Report on Gender Equality published by Equileap and has been recognised as number 1 in Australia and Asia Pacific, while Stockland achieved the sixth-highest ranking, up from 13th in 2018.
Equileap is recognised as the global leader in gender reporting. This year, Equileap researched 3,519 companies in 23 developed economies, representing 98 million employees, and ranked them based on 19 gender equality criteria, including gender balance across the workforce, the gender pay gap, paid parental leave and anti-sexual harassment policies. These companies represent all those which are publicly listed and have a market capitalisation of more than USD 2 billion.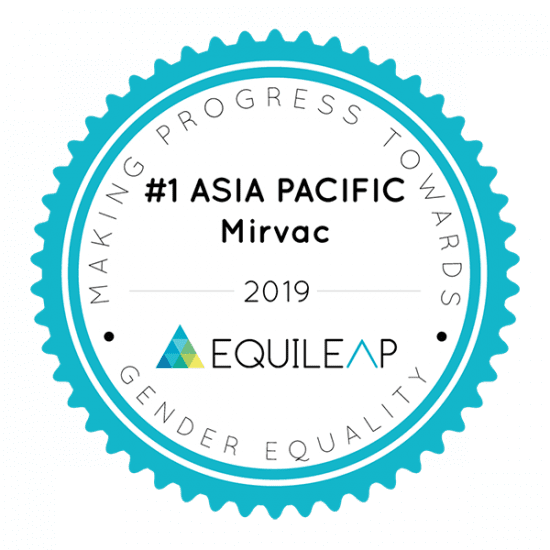 The prestigious report is composed of global key findings and last year Mirvac ranked 6th and this year shot to first place in Australia and Asia Pacific, and second place in the world due to a number of new initiatives.
Mirvac's CEO & Managing Director, Susan Lloyd-Hurwitz, said this achievement is a testament to the continued focus on gender equality at Mirvac. "We have a strong focus on gender diversity throughout the group and at senior levels, and we are proud that our Board is represented equally by females and males," she said.
"We recognise the importance of gender diversity along with innovative thinking, workplace flexibility and inclusive leadership as critical to building a strong brand and high employee engagement. Over the last few years, we have been working very hard to improve gender equality in our workplace – we know that everyone has a part to play in building a more gender-balanced world.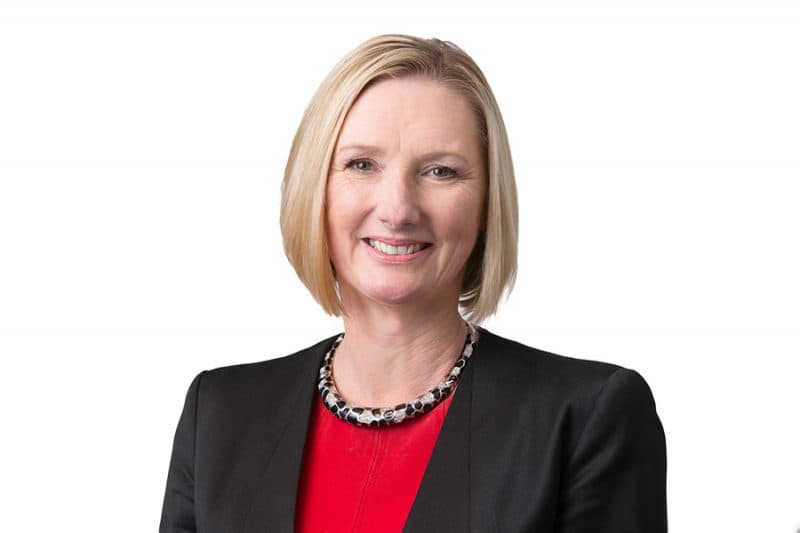 "A significant amount of the work we do to improve gender parity is now considered business as usual. This includes monthly, quarterly and annual reporting against targets set for the number of females in senior management and management roles across the business, participation in women's mentoring programs, ensuring gender balance within our talent pipelines, 50/50 recruitment shortlists required for senior leadership roles and gender pay parity analysis where we have a zero pay gap for like-for-like roles, which we have achieved for the last four years.
"Some other initiatives that set Mirvac apart in this space include our 20 weeks paid parental leave and four weeks paid partner leave, as well as superannuation paid on periods of unpaid leave. We also offer more flexibility in how employees take their paid parental leave so it doesn't have to be taken in a single block of time. Our accreditation as a White Ribbon organisation also recognises our commitment to creating a culture of respect where violence in any form will never be tolerated.
"These are just some of the gender equality initiatives that we have worked on over the last few years. There is always more to be done, we will continue to work towards a more diverse workplace and will strive to lead the way."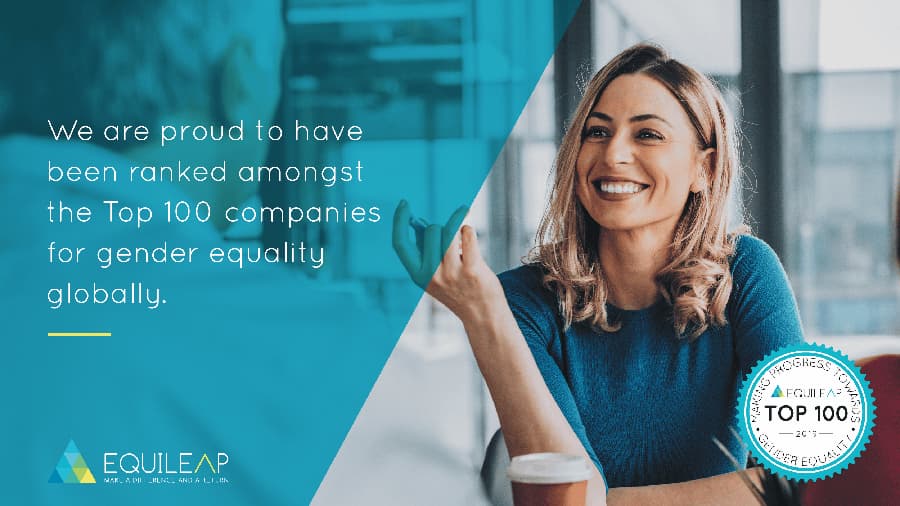 Stockland Managing Director and CEO, Mark Steinert, said: "We have worked hard to achieve gender balance at every level of our workforce and our Board – a target we achieved early this year – and truly believe that a gender-equal workforce leads to better business outcomes.
"I'm extremely proud that Stockland has achieved the sixth-highest ranking, up from 13th in 2018, on Equileap's global top 100 list for gender equality, and I'm delighted that our work can help other organisations implement actions to promote better gender equality in the workplace.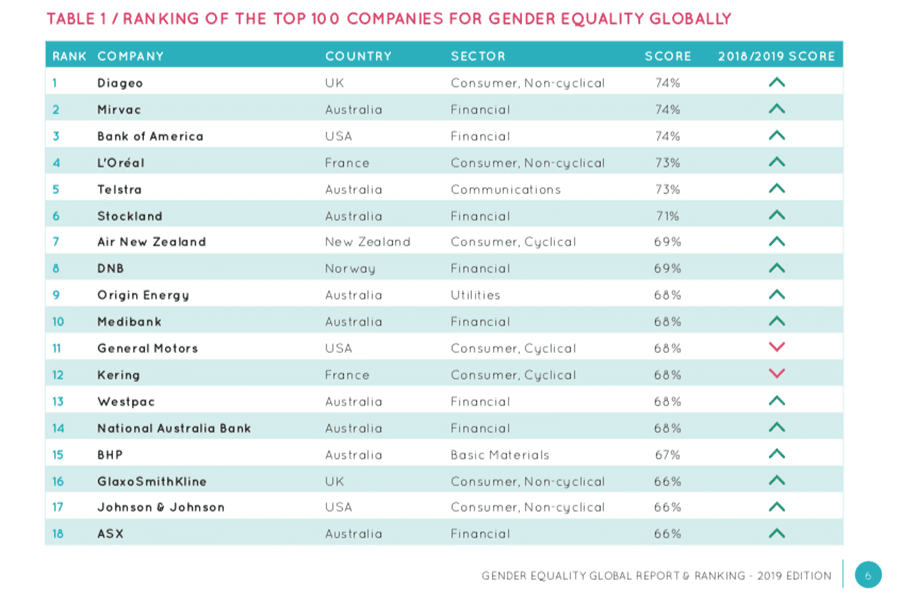 "The survey results show that Australia is leading the way as it relates to workplace gender equality – with Australian companies taking five of the top 10 positions on the list and 25% of the top 100. While there is still work to do in corporate Australia, it's clear that the work of the Workplace Gender Equality Agency (WGEA) and the targets we have set are having a positive impact.
"The property industry in Australia has championed equality through the Property Council's Property Male Champions of Change program, and to see two Australian property companies inside the top six on Equileap's list this year is a fantastic outcome for our industry," Steinert said.
Karen Lonergan, Stockland's Head of People and Culture, said: "This ranking is fantastic recognition for the work we're doing to promote gender equity at Stockland.
"We have put in place practical, on-the-ground initiatives to support diversity in leadership and give all our people the opportunity to develop professionally and be supported personally, and we're committed to increasing the presence of women in a male dominated industry.
"Females represent 45.8%* of management roles and 50% of our Executive Committee, with our target to continue to have balanced representation across all management levels and gender pay equity across all like for like roles," Lonergan said.
Stockland has also been named as an Employer of Choice for Gender Equality (EOCGE) by the WGEA for the last nine consecutive years and is a member of the Property Male Champions of Change and Male Champions of Change business groups.