The creation of a one-of-a-kind retail hub is well underway as part of the transformation of the iconic Pentridge site in Melbourne's north. The Pentridge mixed-use redevelopment opportunity is a unique project located in one of Melbourne's most rapidly gentrifying inner northern suburbs, Coburg. 
Her Majesty's Prison Pentridge is an Australian landmark established in 1851. Once complete, the development will feature a boutique, architecturally designed 'town centre' with a 2,000m2 Ritchies fine food and wine supermarket, a 15-screen Palace Cinema and 20-25 specialty stores.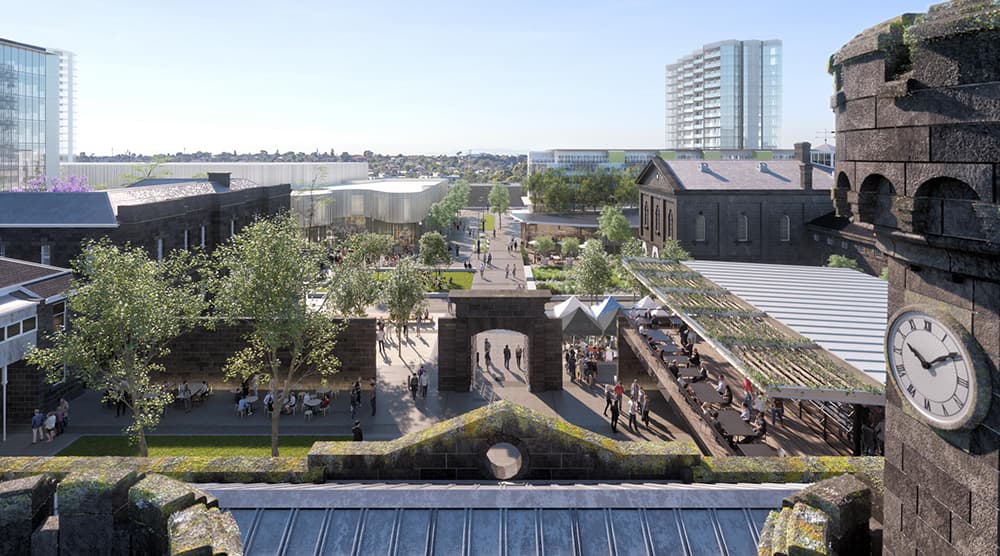 The Pentridge site was purchased by Shayher Group in 2013. Shayher Group is in the midst of activating and implementing the site's masterplan that was settled following an extensive consultation led by the State Government. Colliers International's Mike Crittenden, Mark Reid and Stephanie Siadis have been appointed to run the leasing campaign on behalf of the Shayher Group.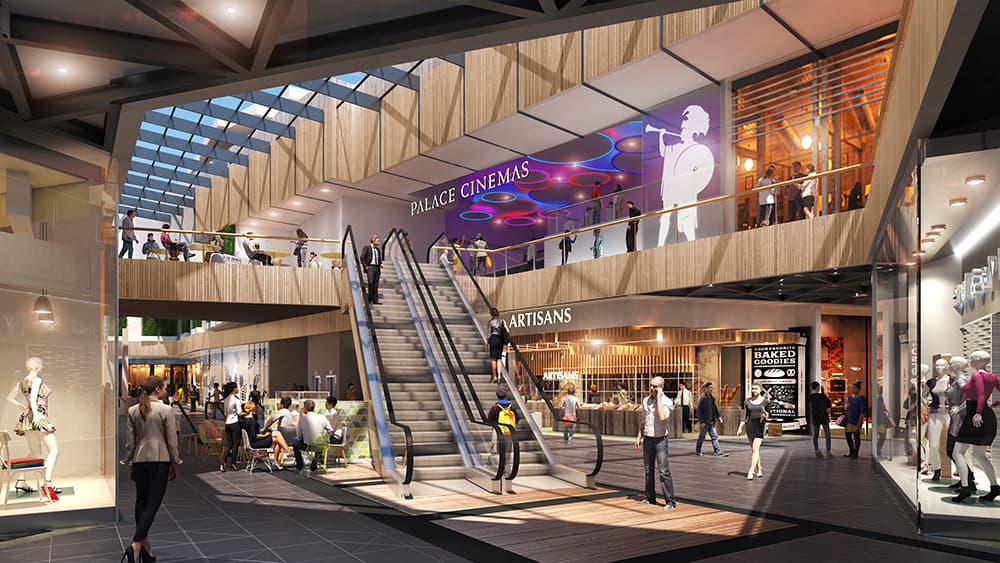 "This is no mere shopping precinct. Pentridge offers something entirely new. With Palace Cinemas, Adina Hotels, Ritchies Fine Foods Supermarket and more already committed to its unique vision, retailers have an unprecedented opportunity to play a role in building on the history of Pentridge as well as being part of its future," said Crittenden.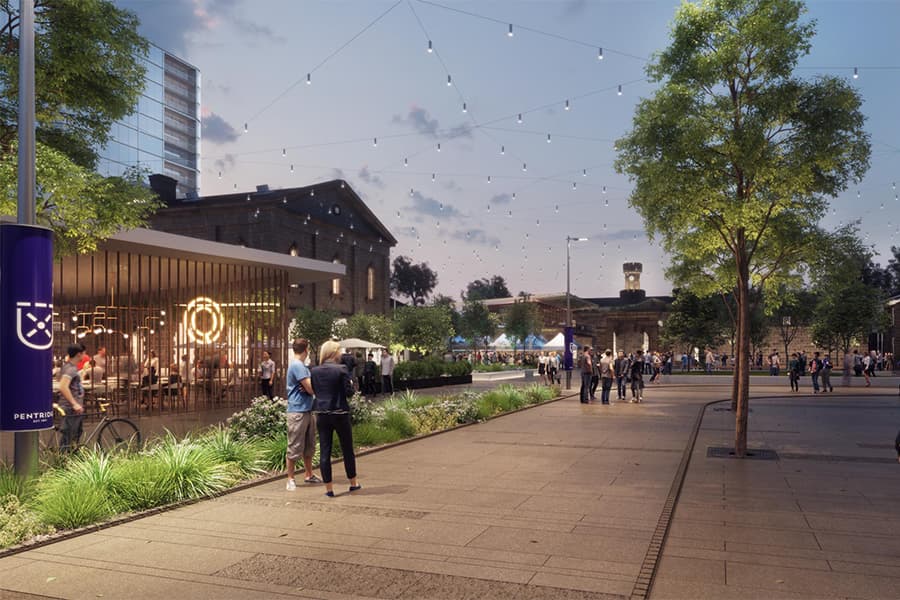 The 6.7 hectare mixed-use site will also include a 6,500m2 public piazza surrounded by the existing heritage listed bluestone buildings with restaurant offerings and a 600m2 micro-brewery/distillery/restaurant. A 120-bed, 18-storey Adina Hotel will be integrated into the former B-Division cell block and there will be up to 1,500 additional residential apartments and four office building. The site will have a tourist centre and under-cover parking for 470 cars. The precinct is expected to accommodate 1,500 daily workers.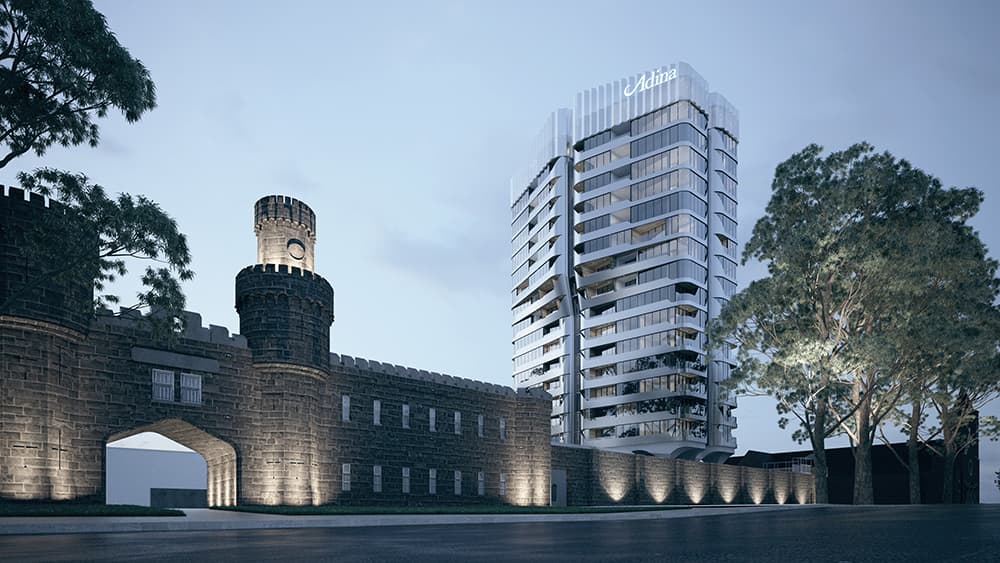 "The bluestone walls and guard towers of Pentridge are a quintessential part of Melbourne's story and are now being re-envisioned as a unique meeting place of culture, commerce and creativity. Pentridge will be an innovative centre of growth and opportunity which is set to grow into an economically sustainable community seeking a better way to live, eat and shop together within a mix of intimate and open spaces, laneways and landscaping", said Crittenden.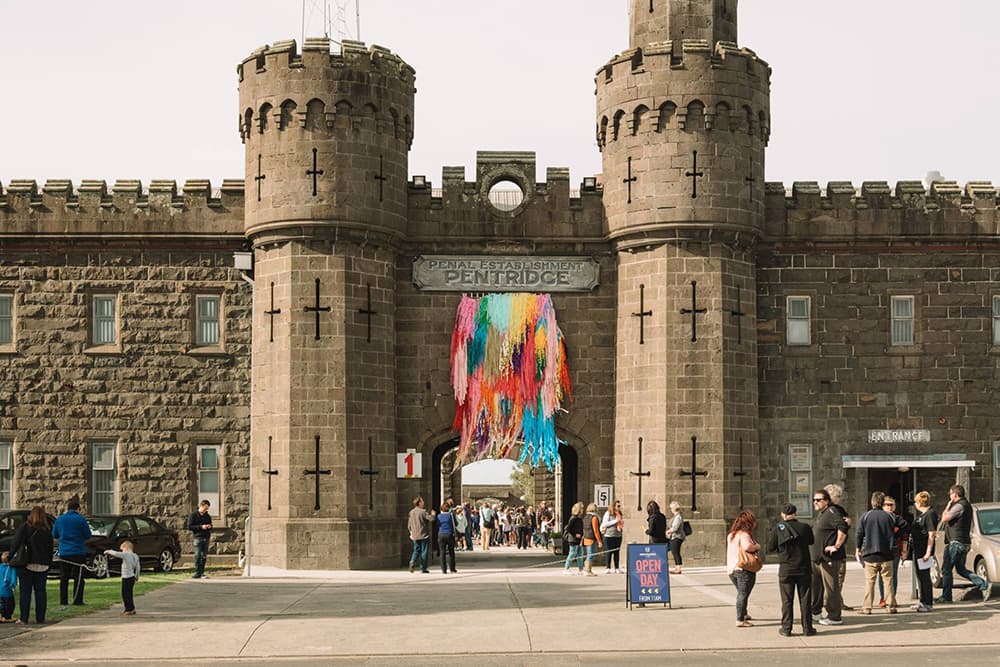 Reid said the Pentridge retail precinct was designed to thrive on passing foot traffic, with intimate and open retail spaces on the ground floor and a vibrant restaurant, café and bar culture.
"With such an iconic development, it is critical to secure retailers that align with the vision of the overall masterplan in delivering an offering that will cater to the immediate and broader catchments. Retailers have an unprecedented opportunity to help build on Pentridge's history and be part of its future", said Reid.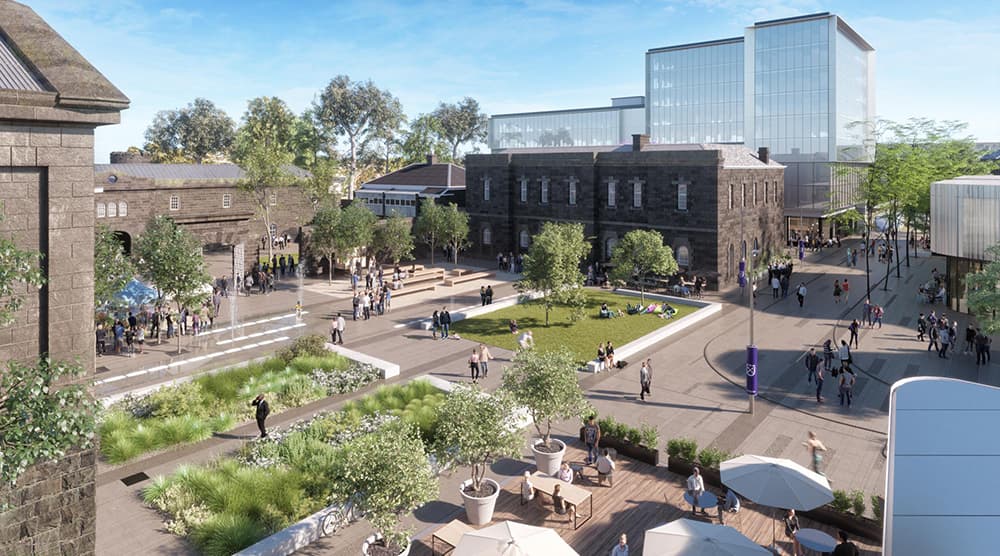 Envisioned as an "urban village", Pentridge will enhance Coburg's overall liveability and contribute to attracting people to Melbourne's northern growth corridor Preserving the site's historic integrity will be crucial to executing the project effectively. Thoughtful design and high-quality construction will seamlessly integrate the new buildings with existing heritage assets.
"The main trade area population is expected to reach 186,400 people by the year 2026, with annual expenditure within this area expected to reach $3.4 billion," Reid said.
Colliers International is running a strategic leasing campaign directly targeting quality retailers who will "collectively create a point of difference in the local precinct, attracting customers and patrons from all over Melbourne, and tourists, which will further enhance the profile of Coburg," Crittenden said.
The first stages of Pentridge Coburg, including the opening of a piazza and the repurposing of a number of heritage buildings, is scheduled to be open to the public in 2020.