Privately-owned property development company, MAB Corporation, unveils its latest retail development – Clyde North Lifestyle Centre. The new centre is now open for business with the recent opening of major retailers including ALDI, Petstock and Hungry Jack's. Clyde North Lifestyle Centre joins MAB's growing portfolio of retail developments in both Melbourne and the United States under MAB American. 
MAB General Manager Investments Nick Gray said the portfolio has increased to 13 properties with an estimated value of more than $700 million. 
"Building on the success of Uni Hill Factory Outlets in Bundoora, we are thrilled to launch the Clyde North Lifestyle Centre and also continue construction at the Merrifield City Centre in Mickleham," said Gray.
"In addition, we have completed seven retail developments in the US with three more underway in the country's south east."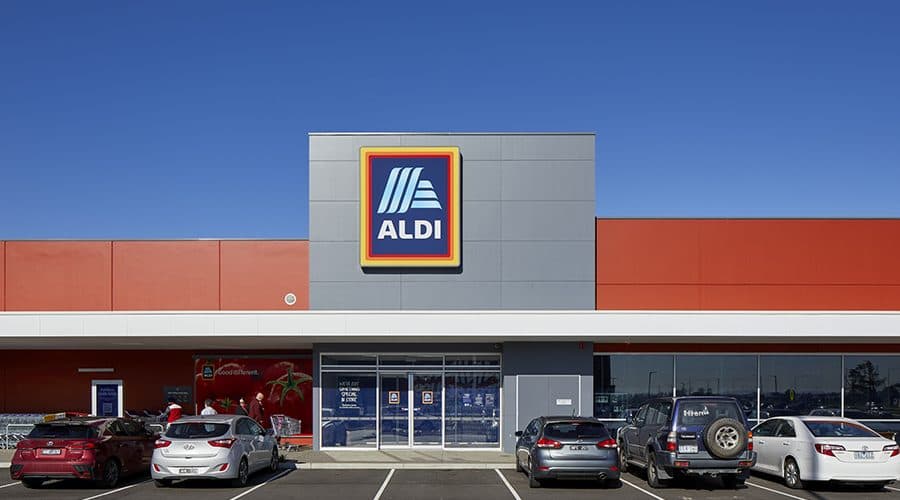 The $28 million Clyde North Lifestyle Centre was completed in April, recently opening with major retailers ALDI, Petstock and Hungry Jack's. Remaining tenants Repco, Salvos, Big Picture People, and Plus Fitness will open in the coming months. 
The Lifestyle Centre forms part of MAB's $150 million Element Park industrial development, which includes more than 70 industrial lots and $39 million Bunnings Warehouse, which opened in September 2019. 
"The calibre of retailers we have attracted to Element Park shows the confidence in the location, retail giant ALDI were attracted to the centre due to the significant growth and ongoing investment in the City of Casey," said Gray. 
"Our new fresh format store at Clyde North was chosen to accommodate the expected demand from the local catchment," said an ALDI spokesperson. "This enables us to place a considerable focus on fresh produce and a wide selection of our special buy offers which we are known for." 
The Clyde North Lifestyle Centre is located at 1790 Thompsons Road, Clyde North.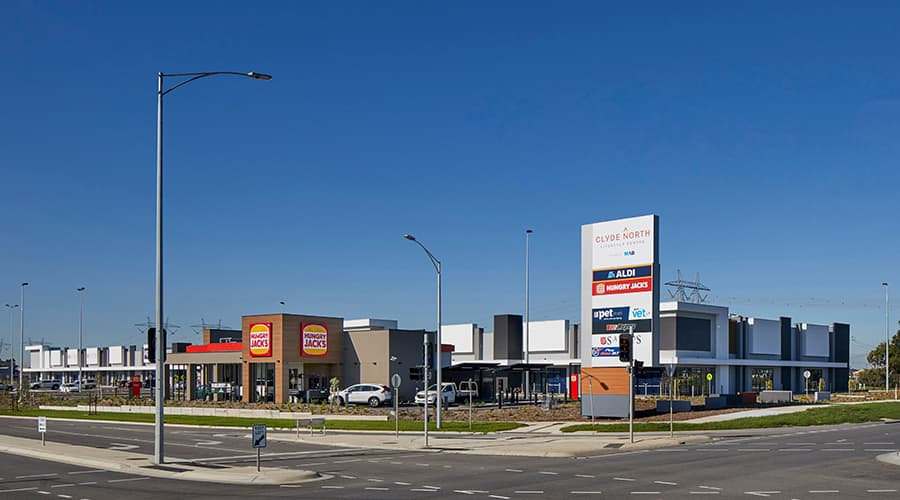 Established and owned by fifth generation Melbourne property identities, Michael and Andrew Buxton, MAB has activities in communities, residential, business parks, retail, commercial, as well as investment management business. 
By daring to imagine such visionary projects as NewQuay, Docklands and University Hill in Bundoora, MAB is playing a significant role in reshaping the environments in which we live, work and play. 
In a joint venture with Gibson Property Corporation (GPC), MAB has now embarked on its largest and most visionary development to date, Merrifield, a new city for Melbourne comprising more than 900 hectares located off the Hume Highway in Mickleham.