Tipalea Partners, the developers behind the Glebe Hill Village retail centre in Hobart, are investing $110,000 in public art for the centre and are calling upon local Tasmanian artists to submit a Registration of Interest (ROI) to have their artwork featured across three large car park canopies at the centre, equating to 2,000m2 of premium canvas.
Cultural Capital, on behalf of Tipalea, will commission one Tasmanian artist to transform the underside of the car park canopies into an engaging and creatively expressive surface with a view to bringing place-based stories to Glebe Hill Village.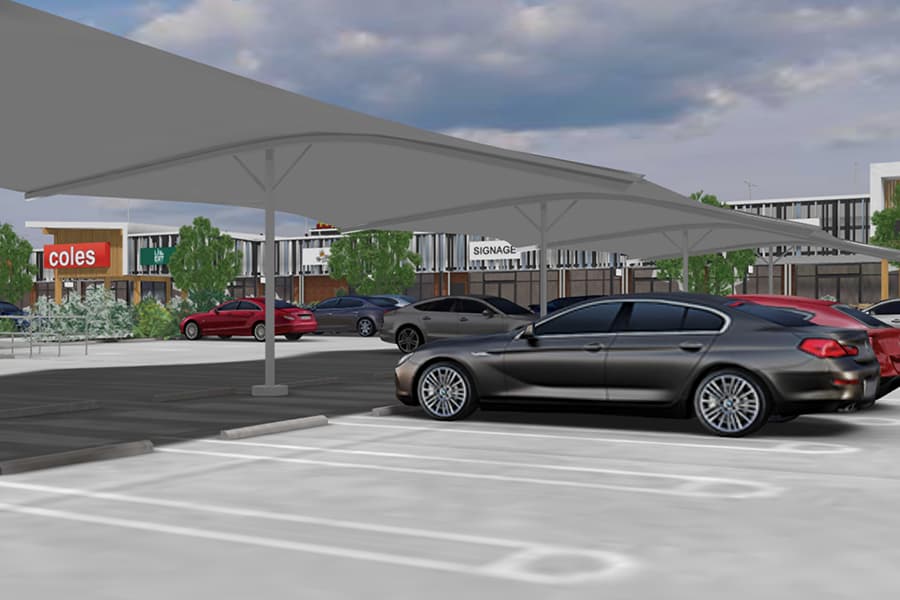 According to Scott Spanton, Chief Executive Officer of Tipalea Partners, this opportunity will transform what would otherwise be a routine arrival and departure at the retail centre into a vibrant experience for shoppers and a unique expansive canvas for the artist.
"We are so excited to call upon the incredible artistic talent that Tasmania has to offer and present them with this large-scale opportunity. Everything we do at Glebe Hill Village we strive to leave lasting benefits for the local community, and engaging with local artists and providing them with this opportunity is all part of this – not to mention the shoppers who will also be able to enjoy the incredible public artwork and spice up their routine shop," said Spanton.
"For local artists, this is a significant opportunity to gain exposure and contribute to the first new neighbourhood shopping centre to be developed in Hobart for over a decade, as well as leave a meaningful and lasting impression on the people and the city of Hobart."
Cultural Capital is calling for local artists to register their interest to be considered for the project. Three finalists will then be chosen and granted $3,000 to come up with a design concept with the ultimate winner receiving an artist fee of $20,000 to develop their design – with $80,000 of printing and production costs paid by Tipalea. ROI submissions are due by September 1st 2021.
Construction on the centre is currently underway and is set to open in September 2022.
Prominently located at the intersection of the South Arm Highway and Pass Road in Howrah, the 5,900m2 Glebe Hill Village shopping centre will deliver a new standard of convenience retail as Hobart's most connected retail centre with a suite of innovative Smart-Tech features including its own App, free wireless phone charging and wi-fi, real time air quality monitoring, smart bathrooms that monitor water usage, parcel lockers, a full solar array and EV chargers.
Glebe Hill Village features a full line Coles supermarket and 18 speciality stores including a drive through McDonald's, Australia Post, chemist and medical centre, Subway, Sushi Train, Pizzarazzi, a nail salon, bakery, bottle shop and massage.
The new retail centre is set to create around 200 jobs during construction and more than 350 on-going jobs once the centre opens.