In an Australian retail first which opened last week on the 18 October, Melbourne Central shopping centre welcomed the launch of a new concept offering that will 'bring the internet to life' in a unique convergence of digital and physical retail.
LiTMUS LABS showcases the latest cutting edge consumer products from all over the world, and invites consumers to experience, rate, and be immersed in each product.
LiTMUS LABS will merge the digital, physical and personal retail experience, allowing customers to discover, touch, play, share and buy the latest innovations from around the world.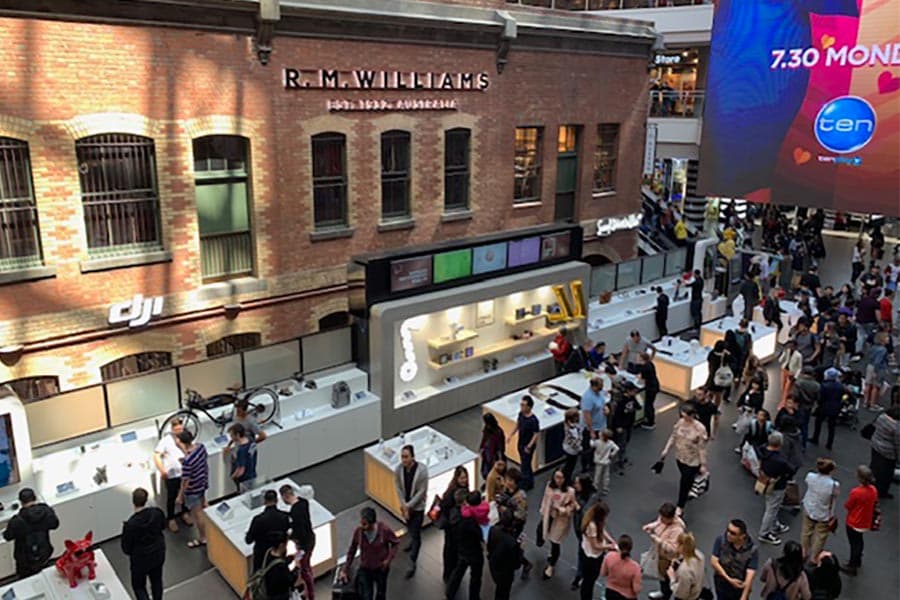 Featuring unique and exciting ideas – many of which may never have been seen outside of the internet – LiTMUS LABS will house exciting consumer trends such as smart home devices, 50km an hour electric bicycles, the world's most portable woodfire pizza oven, and digital art for the home.
"Our partnership with LiTMUS LABS builds on GPT's strong track record of introducing 'first to market' brands and retail concepts into its shopping centres," said GPT Head of Leasing, Retail, Damien O'Connor.
"LiTMUS LABS is part of an emerging trend already seen overseas where online retailers and brands are seeking central locations with high foot traffic where people can test their products in a physical environment."
"Attracting close to 60 million visitors a year, Melbourne Central is an ideal location for emerging online brands to showcase their products and we expect the trend for online retailers to seek physical shelf space to continue," said O'Connor.
Co-founder and owner of LiTMUS LABS Dene Heath said: "Consumers are wanting to do more than shop. They are seeking out the latest ideas, comparing value and models, and continuously rating their experiences. LiTMUS has created a 360 degree shopping platform, where our customers can not just see and feel the latest, but share, comment, and be part of future innovations".
Located at the front of the historic Coop's Shot Tower inside Melbourne Central, LiTMUS LABS customers will see continual change, with regular innovation drops, and the latest technologies rapidly on offer.