On Saturday 12 October, Alceon Group opened its latest LEGO store at Mirvac's Broadway in Sydney's inner west. Marked as one of the biggest openings to date the store attracted a 1.4 kilometre queue of LEGO fanatics that stretched to the centre's carpark.
Some 1,000 delighted fans of the world's most famous toy came well before the 9am opening on Level 2. The first 100 received free gifts as they were greeted by the winners of this year's LEGO Masters, Henry and Cade.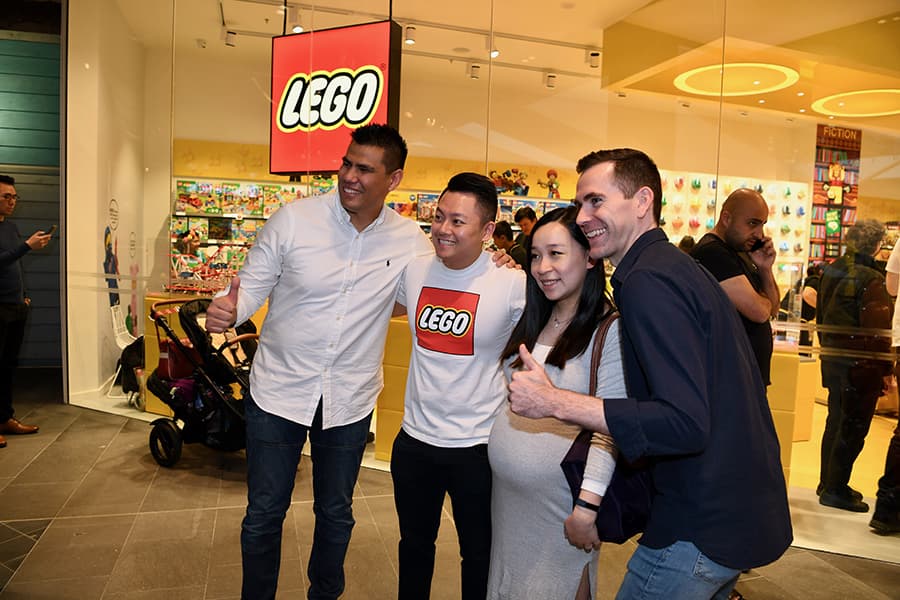 Broadway Sydney Centre Manager Justine Saltmarsh said it was a very successful launch with centre traffic jumping by more than 20% across the day.
Amongst the roving Lego characters and ribbon cutting fanfare, the store unveiled an iconic Broadway mosaic, hand-built from 51,769 individual bricks (taking more than 124 hours / 16 working days to build) and a bespoke Broadway 3D model, hand-made from 28,179 bricks.
"Lego appeals to every generation wanting to express their imagination. I can't think of a better home for this flagship store in Sydney where we hope to welcome our loyal locals alongside intrigued visitors to the city.
"We can't wait to see the creativity unlocked on level 2, whether you are taking a break from work or study or bringing friends and family to play, this is truly a wonderful new experience to add to Broadway's status as a much loved destination," she said.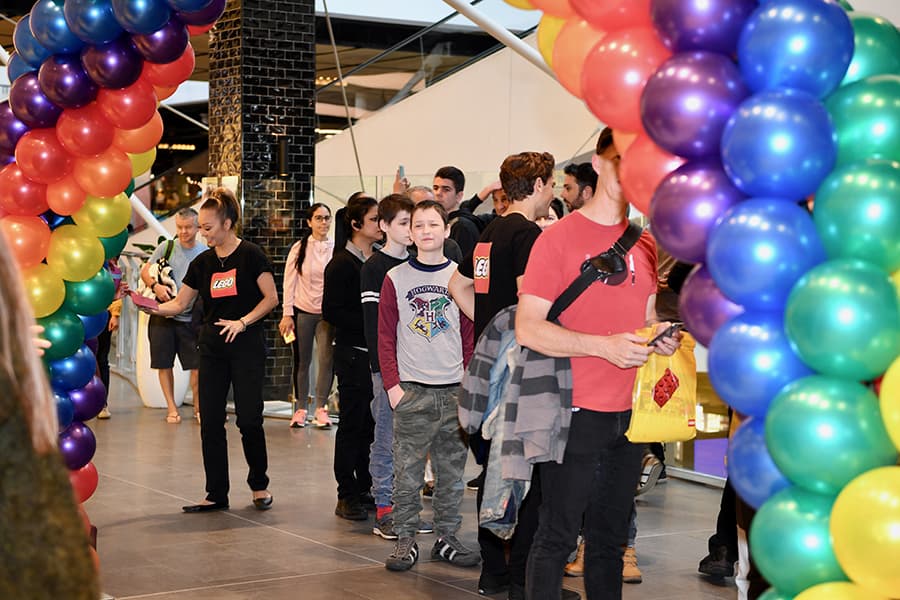 Richard Facioni, Executive Director, Alceon Group, comments: "We are delighted to bring one of the world's favourite brands to Broadway Sydney within a custom built, flagship LEGO retail experience. We are sure both local and worldwide visitors will enjoy the many features that are a tribute to creativity and imagination – including brick-built symbols of local attractions."
Situated on Level 2 and occupying 185m2 at Broadway Sydney, the new store is set to become part of a global group of LEGO retail experiences.
Broadway Sydney is one of the best performing shopping centres in the country based on its MAT/m2 reporting an impressive $14,4o5/m2 as featured in the latest 2019 Shopping Centre News Big Guns report.
Last week, Melbourne's new LEGO Certified Store opened at Westfield Doncaster on the 3 October. The landmark new store is situated in a prime position on Level 1.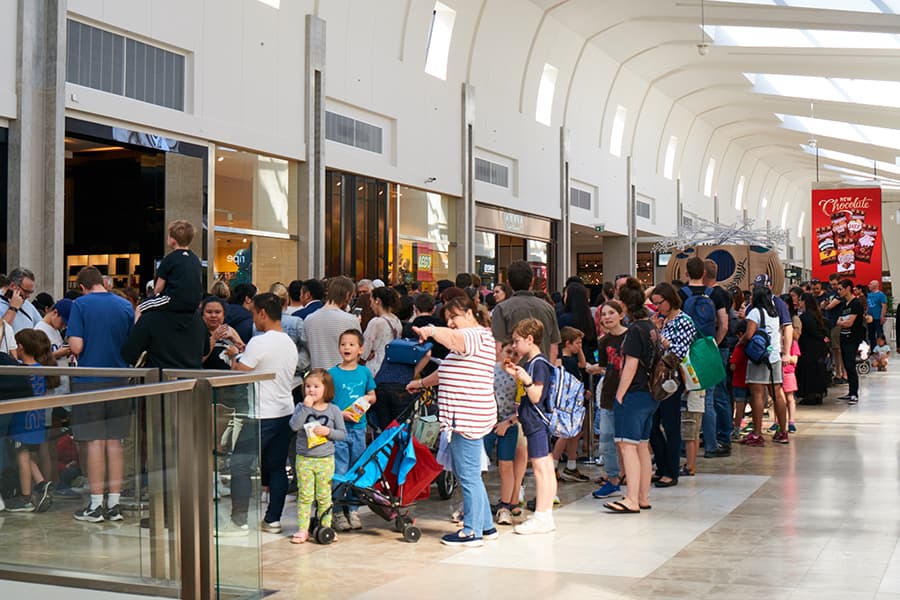 This year Alceon has had an extensive roll out of LEGO stores which commenced with the two level flagship at Westfield Bondi Junction in March, and now includes QIC's Robina Town Centre, Westfield Doncaster and Broadway Sydney. Brisbane's first LEGO Certified Store will open at Westfield Chermside on the 19 October. Situated on Level 1 and occupying 205m2 of prime positioning at Westfield Chermside, the new store has been custom-built and draws inspiration from Queensland icons. A New Zealand store at Westfield Newmarket is also scheduled to open this year.
Highlights within the new LEGO® Certified Store at Broadway Sydney include:
– Pick A Brick Wall – an array of pieces to select from at any given time
– Build Your Own Minifigure™ stations – custom build your own LEGO® Minifigure, including heads, torsos, legs and hair
– LEGO® play tables providing children the opportunity to get creative and build whatever they imagine
– LEGO® products, including hard-to-find product