On the 30th of June, Sugar Republic opened the flossy pink gates to their latest sweet-spot at Pacific Fair Shopping Centre, managed by AMP Capital Shopping Centres. Sugar Republic first burst on to the scene in June 2018, creating Australia's first sweet-celebrating, Instagram museum at the former MacRobertson's Chocolate Factory (Fitzroy, Victoria) where the Cherry Ripe and Freddo Frog were invented.
Sugar Republic Gold Coast is the biggest event to date, taking over Pacific Fair Shopping Centre with three sugar-filled, immersive experiences from 30th June to 28th July.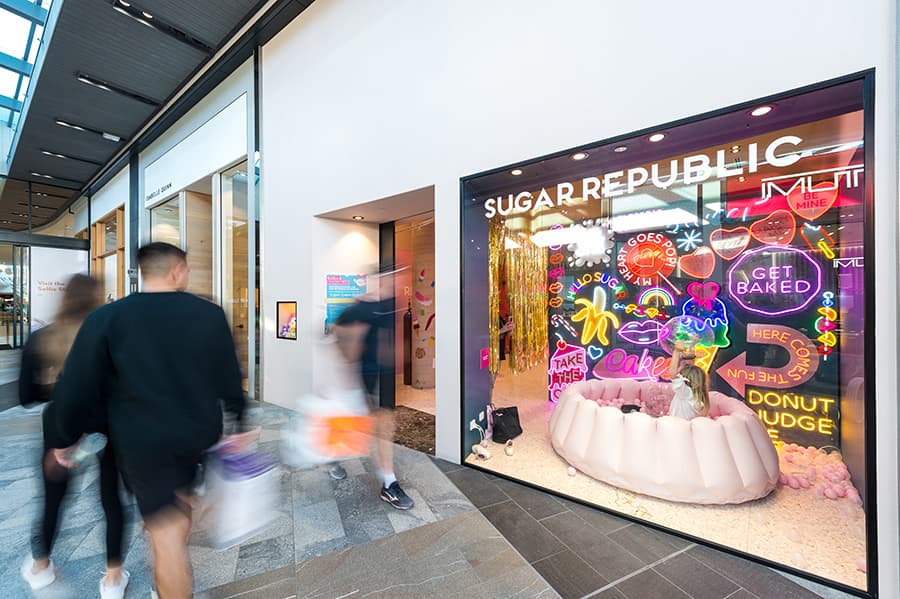 After successful events in Melbourne, Brisbane and Sydney, Sugar Republic worked with both the AMP Capital Shopping Centre – Commercial Partnership team and the Pacific Fair team to deliver an exceptional experience to Pacific Fair customers and bring the next instalment of Sugar Republic to life.
Creator of Sugar Republic, Allison Jones shared "We were knocked out by Pacific Fair, which is beautifully designed and attracts a demographic that is closely aligned to that of Sugar Republic. The Sugar Republic partnership included "a take over three separate spaces across the centre, which added a fun 'discovery' element for our visitors and also encouraged them to journey through the centre and visit aligned businesses".
"We have welcomed a higher percentage than usual of 'walk-in' sales due to the foot traffic and extensive in-centre signage. There are many benefits to this type of partnership for both brands and we hope to explore further possibilities for taking Sugar Republic around the country and overseas, as we get many requests each day from sweet lovers and Insta fans" she said.
Customers are invited to take a nostalgic journey through signature ball pits and a free ice-cream bar in The Resort; experience neon dreams and fairy floss in The Selfie Store; and finally discover 10-wonder-filled spaces of Candyland – from confetti rain, Honeybears, fruit salad, to a giant gumball machine all within the Level 2 Blue Car Park.
Sugar Republic offers something sweet for both young and old. AMP Capital Shopping Centres, General Manager – Commercial, Courtney Ross said "We're thrilled that Pacific Fair customers were among the first to experience Sugar Republic on the Gold Coast."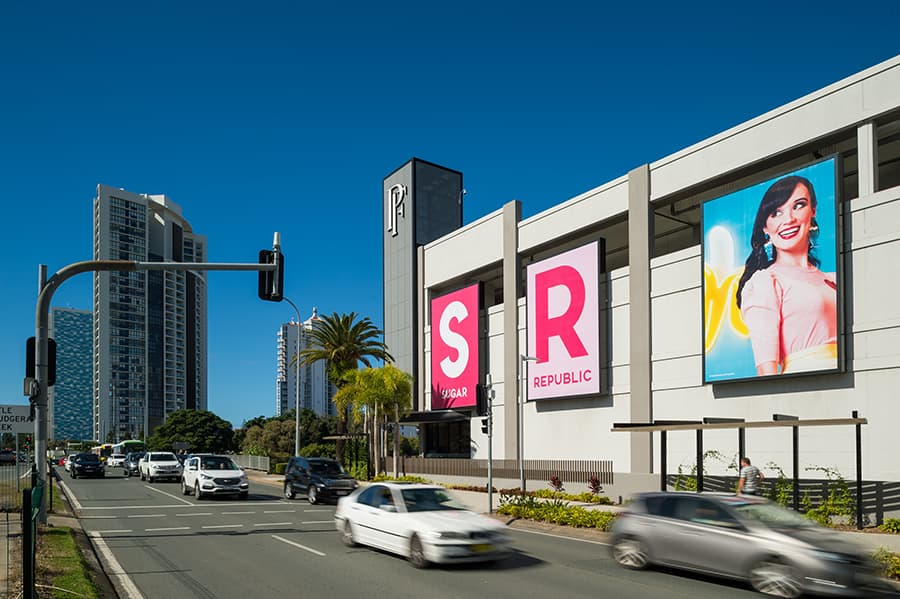 Along with the three pop-up experiences, the campaign has been amplified with a takeover of multiple media assets across the centre, as well as was supported by the 'Hello Sugar' free kids craft workshop on Centre Court during the 2-week period. Friday and Saturday evening sessions are perfect for date-nights and are kid-free, reserved for just the adults.