In Perth's growing north east, the ribbon has been cut to celebrate the opening of the first stage of Ellenbrook Central's $63 million expansion with a brand-new Kmart opening its doors this morning. The expansion was officially opened by State Member for Swan Hills Jessica Shaw MLA and City of Swan Mayor Kevin Bailey. For 15 years Ellenbrook Central has been at the heart of the local community and this expansion is an exciting new chapter in this growth corridor.
Chris Renshaw, Kmart's General Manager of Stores said: "We're committed to opening stores in new communities and this week, we're excited to welcome Kmart Ellenbrook into the family."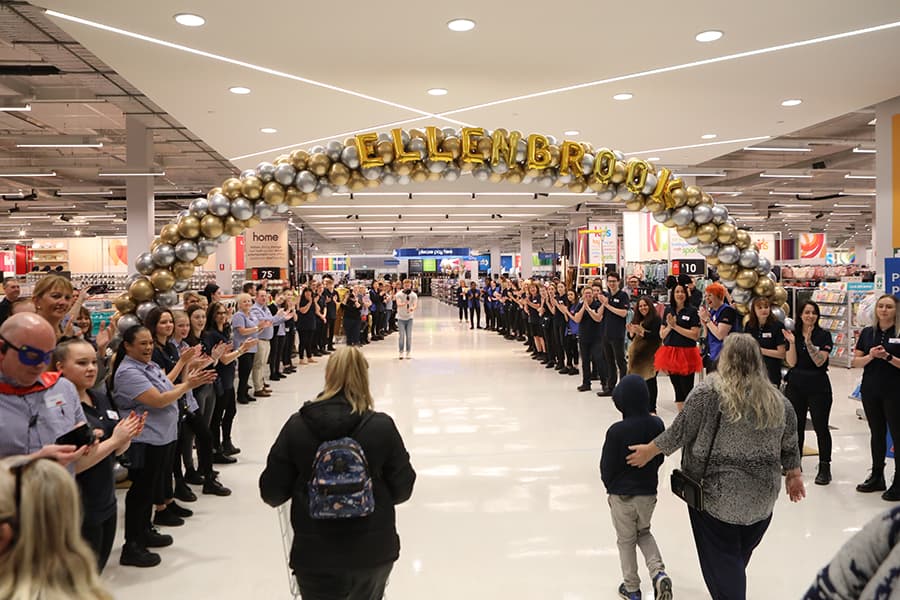 Renshaw said 135 new team members, 18 existing team members and an incredibly talented store management team are eager to welcome customers into this brand-new store, so they can explore our great value, on-trend products.
"At Kmart, we're on a mission to make everyday living brighter for Australian families. Providing easy access to the everyday items they need, at the lowest possible price. It's one of the ways we make shopping more accessible to more people; and it's at the heart of everything we do," Renshaw added.
Centre Manager, Roisin McDonagh said: "We know one of the huge drawcards of our highly-anticipated expansion is Kmart and we're thrilled to have one of Australia's most loved retailers call Ellenbrook home."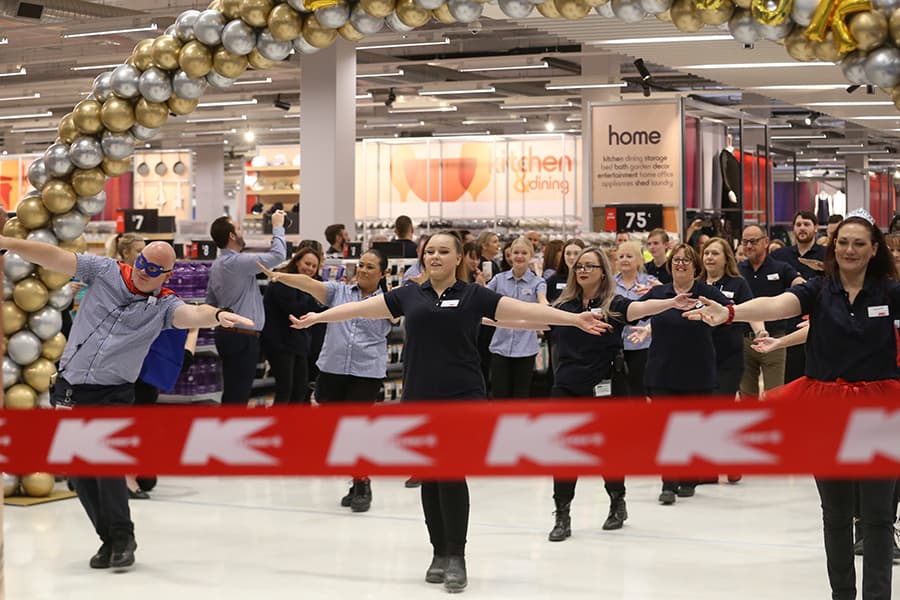 Joining Kmart were returning local favourite fresh food retailers Ellenbrook Fresh and Cutting Edge Butcher, and new salon Saivon's Hair.
Due to the impact of COVID-19, 10 more new stores will be opening this Spring including Jim Kidd Sports, Dusk, Bare Skin and Beauty, Presotea, Nail'd It and Big Phone while Pow Wow Kitchen, Canton Bay and Sapporo Sushi will offer new culinary experiences.
On completion Ellenbrook Central will offer more than 120 retailers including some of Australia's most well-known brands including ALDI, Best & Less, Big W, Coles and Woolworths. 
"Ellenbrook is a growing community, and this expansion was about growing together to meet the changing needs of our customers. We're delighted to now offer our customers an unrivalled and convenient retail and dining offer close to home," McDonagh added. 
During the 11-month expansion Ellenbrook Central also boosted its sustainability credentials with more than 500 new solar generating car park shades installed and new complimentary electric vehicle charging stations, which builds on the centre's expansive rooftop solar system. 
"Our investment in Ellenbrook Central reflects the confidence we have in Perth's north-east growth corridor, with the local population forecast to grow by 3.5% per annum over the next 10 years," McDonagh added. 
With significant community benefits the expansion has generated 500 local jobs including 120 jobs through construction and 380 new ongoing jobs for the local community in the centre.