Across QICGRE's shopping centres, acts of kindness are being spread to their communities. In a bid to keep community spirits high and sweettooth's satisfied, a number of QICGRE's Hyperdome (QLD), Pacific Werribee (VIC) and Hoppers Crossing (VIC) are delivering Hot Cross Buns to local aged care homes and spreading happiness to frontline health workers.
Hyperdome Shopping Centre in Brisbane have teamed up with Baker's Delight to deliver 400 award-winning Hot Cross Buns to local aged care facilities.
Renowned for their delicious buns, The Bakers Delight kitchen at Hyperdome is working around the clock to get all those buns in the oven to ensure elderly residents and staff  in lockdown don't miss out on their favourite traditional Easter fix.
"Preparing, baking and decorating more than 400 Hot Cross Buns within a 48 hour window is a big task, but it's a small challenge considering what our community is going through right now," said Liz Christoforou, operator of Baker's Delight Hyperdome.
"We know just how special a cuppa and a sweet treat is to residents living in aged care homes and we want them to enjoy our award-winning buns to bring a little cheer to their day."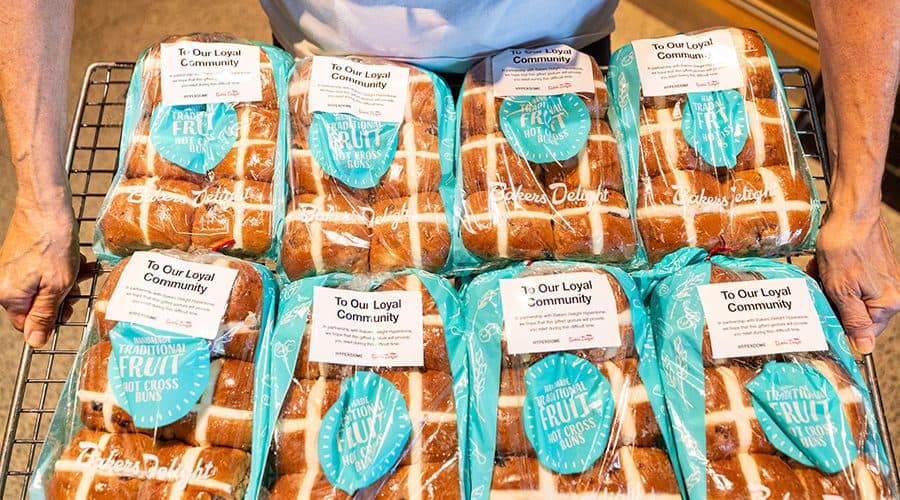 Hyperdome's Centre Manager, Brian Turner says the Hot Cross Bun delivery is just one of an array of community initiatives the centre will implement over coming weeks.
"Now is a time when we all must band together and be there for each other, to keep spirits high and connection strong," he said.
We know it's difficult for some to even get to a grocery store right now, especially for the elderly and those with preexisting health concerns. We wanted to alleviate the feeling of uncertainty during what would other wise be a time of celebration (Easter) in many households.
Hot cross buns are a reminder of the simple things that remain the same even though we are all facing such drastic changes in our everyday lives. It's one of those little treats that allows you to take a moment out,enjoy some familiarity over a calming cup of tea and indulge.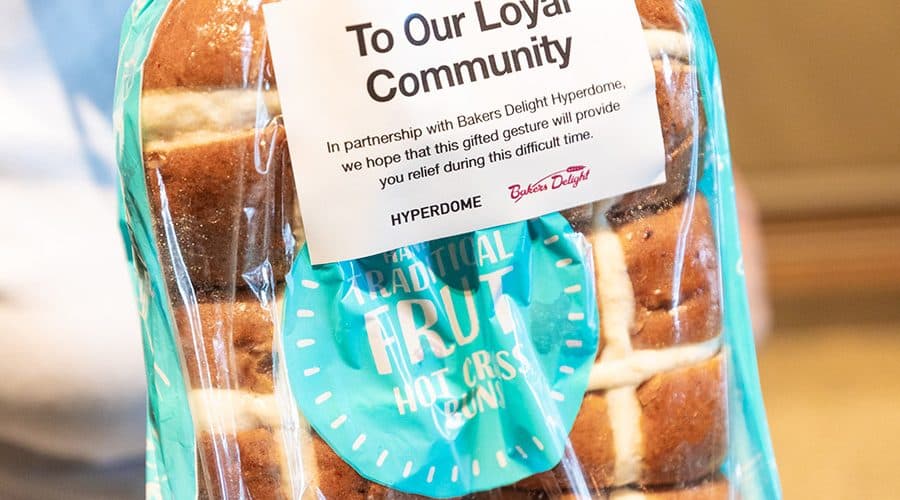 Liz at Bakers Delight has stepped up to this massive order and we're so incredibly thankful to her and her team. We'll be delivering 100 bulkpacks of Hot Cross Buns to various Logan aged centres over the coming days and we hope they bring a smile to residents and staff.
"We plan to continue to implement initiatives that keep our community connected and spirits high throughout this pandemic", Turner said.
Hyperdome will announce a schedule of community initiatives over the coming weeks.
On Friday 3 April, the team at Hoppers Crossing Shopping Centre and Bakers Delight delivered 144 Hot Cross Buns to residents and frontline staff at Mercy Place Wyndham Residential Aged Care.
Centre Manager, Patricia Gardiner, thanked the staff at Hoppers Crossing Bakers Delight for their generous gift to healthcare workers on the front line.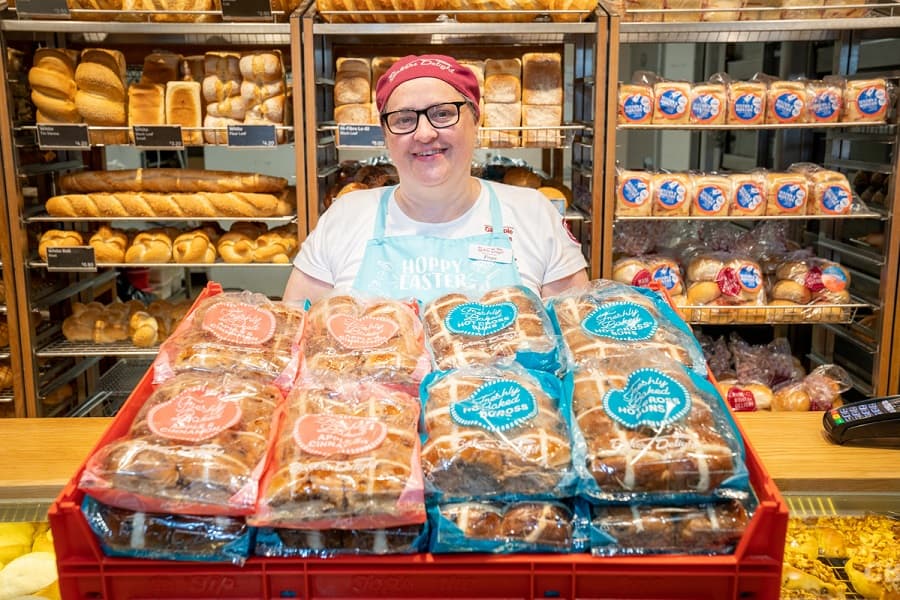 "A big thank you to Hoppers Crossing Bakers Delight for helping to support the members in our community on the front line and spread a little bit of Easter joy, during this challenging COVID-19 situation," Gardiner said.
"Our team at Hoppers Crossing were delighted to help deliver traditional Easter goodies to residents and frontline staff at Mercy Place Wyndham Residential Care", she said.
Pacific Werribee has donated food and essential supplies to Werribee Mercy Hospital helping to ensure that health workers on the front line have access to essential supplies while at work during the COVID-19 health crisis.
On 2 April, a team from Pacific Werribee packed a car full of goodies and delivered them to healthcare workers at the Werribee Mercy Hospital, and also Mercy Place Wyndham Residential Aged Care.
Also Pacific Werribee's Centre Manager, Patricia Gardiner, said she was extremely proud that Pacific Werribee were able to help frontline staff during the current healthcare crisis.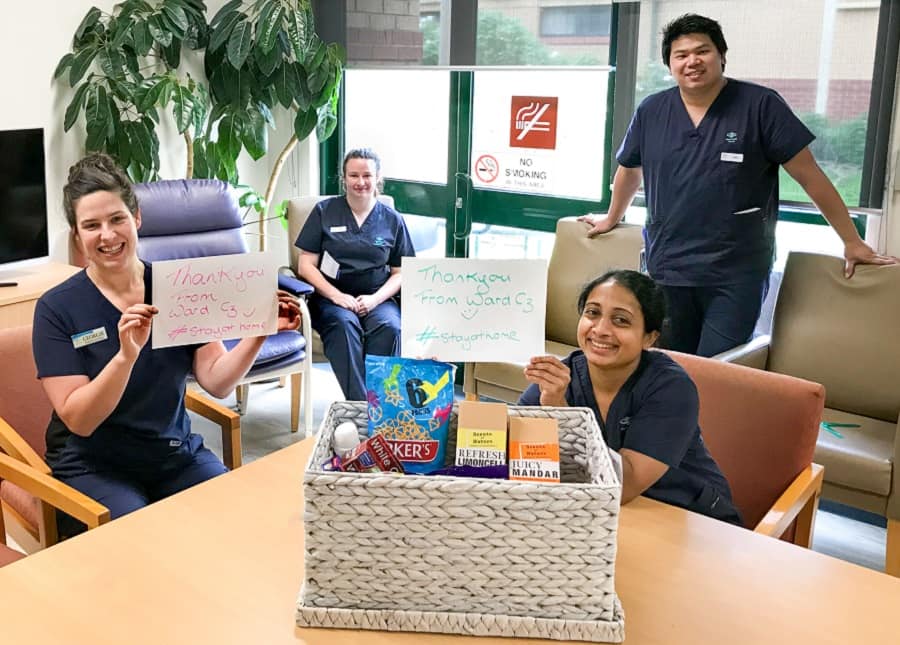 "We are in awe of what our health workers are doing to help tackle this pandemic, and we wanted to do something practical that would help them through their shifts. Our centre exists to serve the needs of a dynamic community, and we are proud to be able to do what we can to help frontline staff who are working tirelessly to help the most vulnerable during this challenging time," Gardiner said.
"As the old adage goes… 'a little thanks goes a long way'."
Items delivered included hand creams, tea, coffee and coffee machines, kettles, sandwich presses, lots of toiletries, essential and gourmet food hampers (filled with nutritional snacks and quick meals), chocolate, and candles.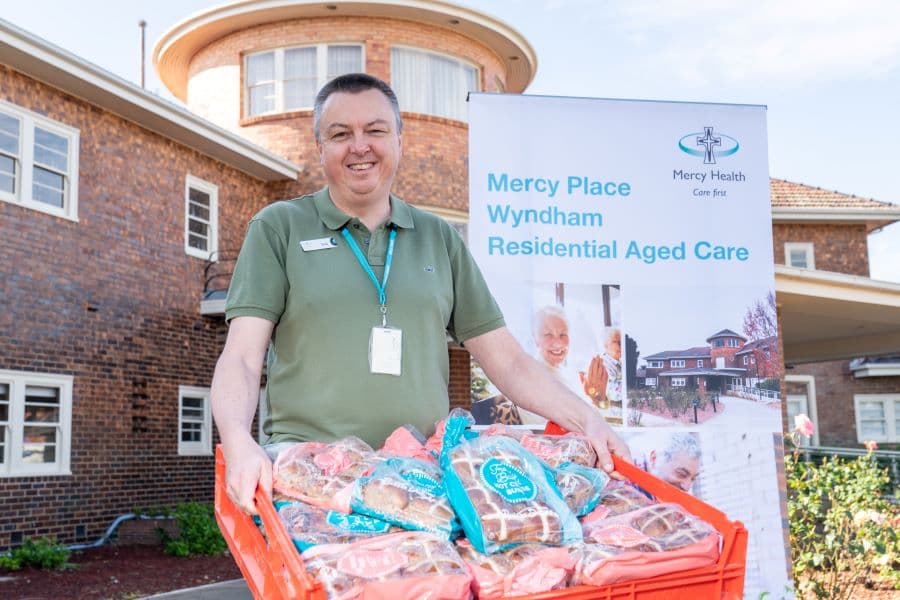 Jim Cotter, Service Manager at Mercy Place Wyndham Residential Aged Care, expressed his appreciation on behalf of staff at the residential aged care facility.
"It is so reassuring to see such community spirit and thoughtfulness in this most difficult time," Cotter said.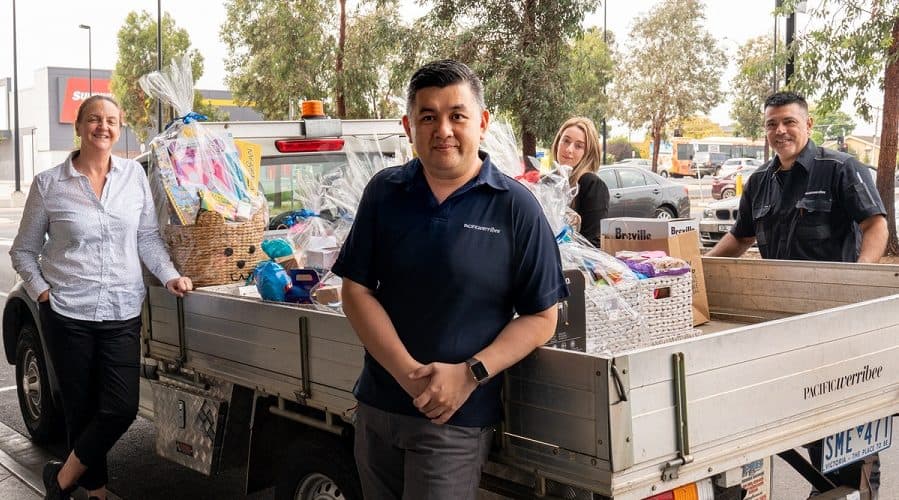 Chief Executive of Health Services at Mercy Health, Jason Payne, said that the team was grateful for the hampers.
"I wish to personally thank Pacific Werribee for their overwhelming generosity Pacific Werribee and Hopper Crossing who have been enormously generous, and it has been a welcomed boost by our staff who are extremely appreciative of the kind gesture." said Payne.