Howard Smith Wharves has been awarded the title of 2019 Queensland Retail Property of the Year, the state's most prestigious retail property title. The Property Council of Australia's Queensland Retail Property of the Year Awards acknowledges the best in retail properties and precincts across the State. The award categories reward excellence in relation to design, marketing, presentation and food retailing. 
The winners were announced at the annual Retail Awards Gala Dinner held at the Royal International Convention Centre on Friday 23 August.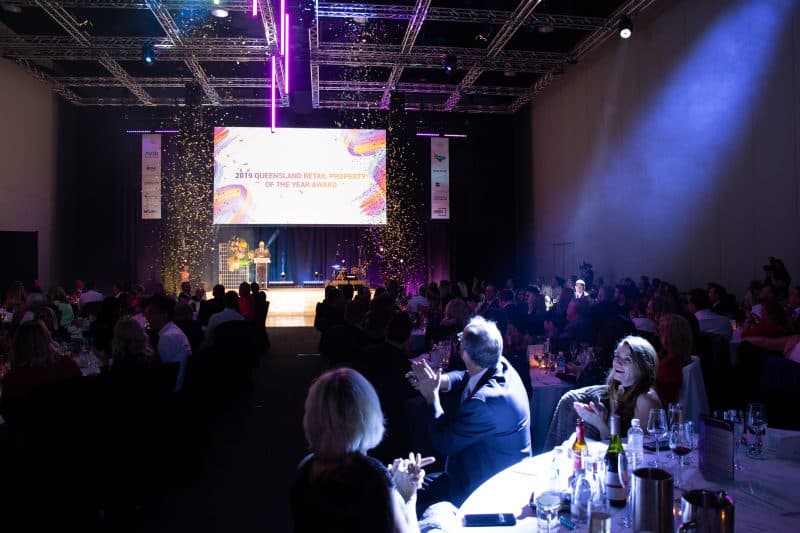 Property Council Queensland Executive Director, Chris Mountford, said "Howard Smith Wharves has breathed life into one of Brisbane's most historical sites by bringing together an array of high-quality restaurants, function areas, a boutique hotel and public open space. A once-derelict piece of prime land just minutes from the Brisbane CBD has been transformed into the city's hottest food and beverage precinct, enhancing Brisbane's offering to residents and visitors" he said.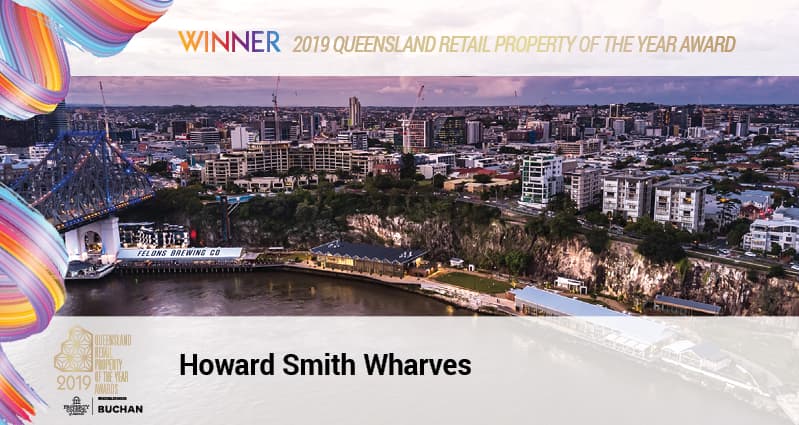 Howard Smith Wharves is an outstanding example of urban regeneration, capturing some of the most iconic parts of our city. Howard Smith Wharves also took home the 'Excellence in Food Retailing' award, a remarkable achievement in its own right.", he continued.
"We would also like to recognise Amanda Attard from AMP Capital for winning Emerging Retail Property Professional of the Year Award, a brand-new category introduced to this year's awards to acknowledge up and coming talent in the retail property sector" he said.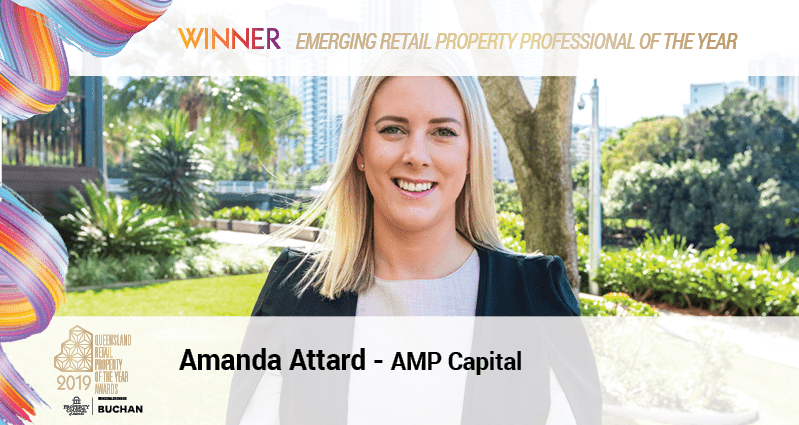 "The Property Council would like to congratulate all the finalists and winners of the 2019 Retail Property of the Year Awards. All those nominated have shown outstanding achievements and contribute to the success of the Queensland retail sector." Mountford said.
A full listing of all retail property winners:
| | | | |
| --- | --- | --- | --- |
| Emerging Retail Property Professional of the Year | | Amanda Attard, AMP Capital | Winner |
| Excellence in Marketing | Super / Major Regional centres | QueensPlaza, The Myer Centre and Wintergarden – Black Friday | Judge's commendation |
| Excellence in Presentation | Neighbourhood centres | Racecourse Village Shopping Centre | Winner |
| Excellence in Design | Sub Regional centres | Stockland Birtinya | Winner |
| Excellence in Marketing | Neighbourhood centres | South Bank – Trick or Treat Little Stanley Street | Winner |
| Excellence in Food Retailing | Six or less tenancies | River Quay | Winner |
| Excellence in Presentation | Boutique Retail | River Quay | Winner |
| Excellence in Marketing | Sub Regional centres | Toombul – Brisbane Street Art Festival | Winner |
| Excellence in Marketing | Boutique Retail | Brisbane International Terminal – Paddock to Gate | Winner |
| Excellence in Marketing | Regional centres | Cairns Central Shopping Centre – Self Love Festival | Judge's Commendation |
| Excellence in Food Retailing | Over six tenancies | City Lane & City Arcade | Judges' Commendation |
| Excellence in Marketing | Sub Regional centres | Kawana Shoppingworld – Gifting you more… | Judge's Commendation |
| Excellence in Presentation | Regional centres | QueensPlaza | Winner |
| Excellence in Marketing | Regional centres | Toowong Village & Tower – Village Eco Coffee Cup campaign | Joint winner |
| Excellence in Marketing | Super / Major Regional centres | Sunshine Plaza – Sunshine Plaza Redevelopment Launch Campaign | Winner |
| Excellence in Marketing | Regional centres | Orion Springfield Central – Festival of You | Joint Winner |
| Retail Innovation Award | | Redbank Plaza – Travelator Space | Winner |
| Community Engagement Award | | Grand Plaza – The Plaza Project | Winner |
| Excellence in Design | Boutique Retail | Fish Lane | Winner |
| Retail Property of the Year Award | | Howard Smith Wharves | Queensland Retail Property of the Year |
| Excellence in Food Retailing | Over six tenancies | Howard Smith Wharves | Winner |
| Excellence in Marketing | Large Format Retail | Maroochydore Homemaker Centre – Centre Stylist campaign | Winner |
| Retail Property of the Year Award | | Pacific Fair Shopping Centre | Runner Up |
| Excellence in Presentation | Super / Major Regional centres | Pacific Fair Shopping Centre | Winner |
| Excellence in Presentation | Sub Regional centres | Stockland Birtinya | Winner |
| Excellence in Presentation | Large Format Retail | Maroochydore Homemaker Centre | Winner |
| Excellence in Design | Neighbourhood Centres | Camp Hill Marketplace | Winner |