HomeCo opened its doors to two new centres in Hawthorn East and Keysborough Victoria on Wednesday 27 November, following eight months of redevelopment. The two high profile Melbourne metropolitan locations, welcomed more than 10,000 people through its doors across both sites.
Hawthorn East has a prime location just 8km east of the Melbourne CBD, bounded by two major arterial roads – Toorak Road and the Monash Freeway. It's the newest HomeCo centre with a total GLA of 11,310m2. The centre features latest concept stores from Woolworths and Dan Murphy's plus Anaconda, Chemist Warehouse and Costi's seafoods. More exciting retailers will join the line up in the coming months.
Some 170,000 cars pass daily and there are 276,410 people in the trade area. The layout of the space is a classic example of how HomeCo has approached the subdivision exercise. A simple mall springs from the entry point, forming a 'T' pattern to access the shops and 420 car park spaces.
Woolworths marked the special occasion with an in-store ribbon cutting with staff and special guests with a very special performance of the National Anthem by the local community Auburn High School.
HomeCo Keysborough is anchored by ALDI, Michael's IGA Fresh Food Market, Petstock, BCF and a range of great speciality stores. Both locations meet the definition of being 'hyper convenient' with more than 400 easy access car parks at each location.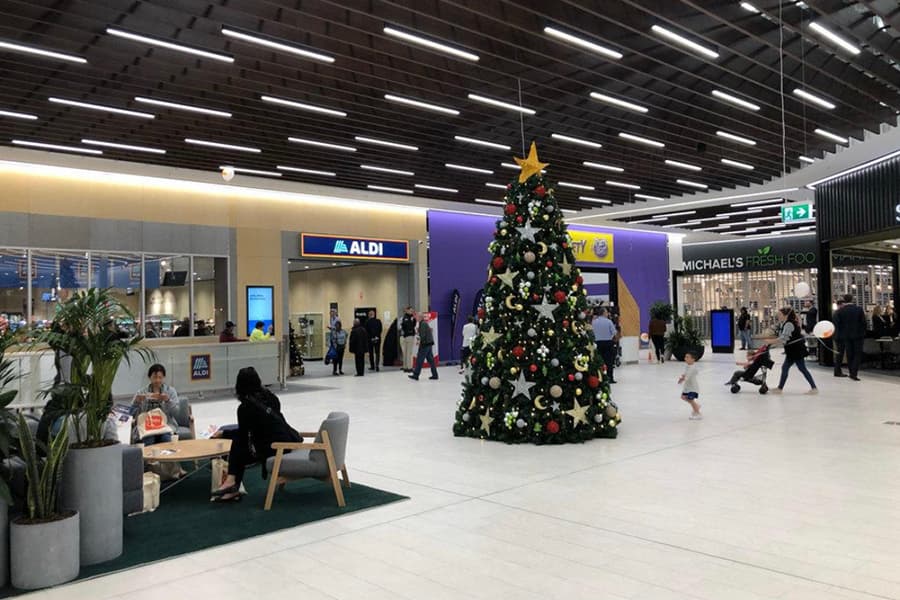 As Principal Contractor, Mainbrace was responsible for re-building the former Masters store to accommodate the two new supermarkets and speciality tenancies at Keysborough. The works included the fitout of the new Michaels IGA (including office premises), the base build of the new ALDI store, the base build for the childcare centre, mini major and speciality shops and centre amenities.
Mainbrace General Manager – Victoria Peter Armstrong said the project has been a particularly rewarding experience for the Mainbrace team.
"Breathing new life into a well-located retail asset, the new HomeCo at Keysborough is set to become an important piece of the retail infrastructure in a growing and diverse catchment, providing a great experience for people in the local community and surrounding suburbs,"  Armstrong said.