First-in-the-city entertainment is coming to AMP Capital's The Palms Shopping Centre. The Oasis, a made in New Zealand business success story, is an immersive entertainment destination with Virtual Reality (VR) experiences, mini golf, an arcade and much more. 
The Oasis is designed to appeal to the whole family and groups of friends; alongside the ground-breaking technology-driven entertainment there is also family-favourite offerings.
Keryn Ward, Centre Manager at The Palms Shopping Centre, says, "The Oasis pop-up has already proved popular with shoppers and visitors over the summer, and we are delighted to be establishing it as a long-term entertainment venue which has genuine appeal for fun-loving people of all ages. As well as a site for games and entertainment, it will be a great spot for visitors to take a break and get refreshments – the whole venue will be licensed, with food and beverages available on-site."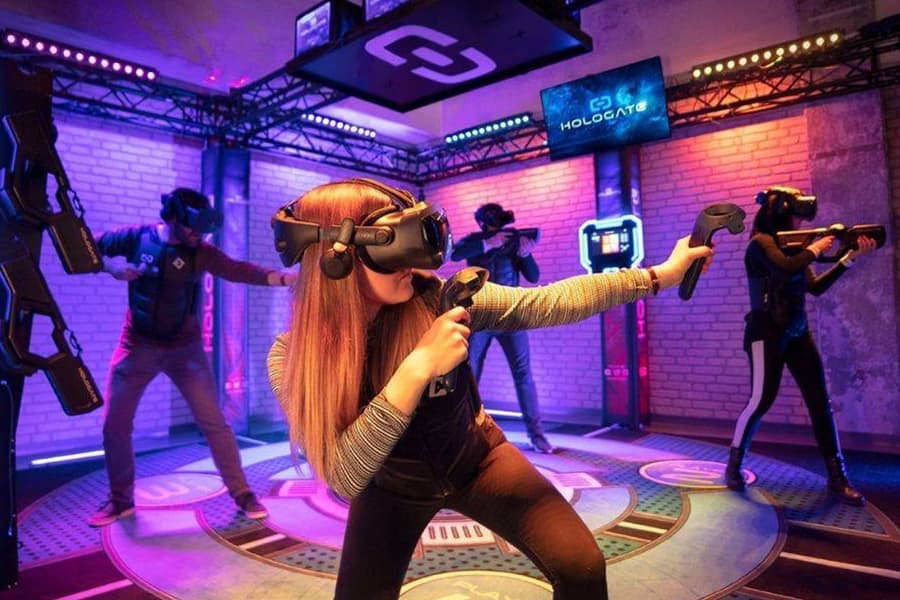 The Oasis will be located underneath Reading Cinemas bringing another level of experience to the centre with an interactive, themed 18-hole mini golf course and more than 50 arcade machines with brand-new redemption games and a nostalgic retro area.
The Oasis was founded by James Astrop and his wife Laura to expand their entrepreneurship in the New Zealand amusement industry after operating an entertainment business in Rotorua. Astrop worked closely with family, friends and industry contacts to identify exactly what the Christchurch entertainment scene was missing and together they have sourced, planned and built attractions for the Oasis that are nothing like New Zealand has ever seen before.
Astrop says, "We are delighted to have found our home at The Palms and to be creating this amazing venue after an extremely enthusiastic reception to our initial pop-up venue."
The immersive experiences including VR escape rooms and all ages VR games have already proven popular in the Oasis' pop-up attraction and an untethered room-scale multiplayer experience which is the first of its kind in New Zealand. Racing simulators designed to give an experience as close as possible to being in your favourite car on a race track and a fully licensed bar and kitchen to catch up with friends or refuel for more fun and games will round off the experience.