Two major Perth metropolitan shopping centres have just gone green – installing solar panels to meet their energy needs while reducing their carbon footprint.
Hawaiian's Melville and Hawaiian's Mezz shopping centres in Melville and Mount Hawthorn, have joined forces with energy company, Perdaman Advanced Energy, to do its part in reducing greenhouse gas emissions.
Each of the shopping centres host millions of people each year, and now visitors and shop owners alike will be able to experience the benefits of improved energy efficiency and environmental sustainability, thanks to the newly installed solar PV Systems.
The solar panel installation at Hawaiian's Mezz is expected to produce more than 170,000 kWh each year and reduce annual carbon emissions by 140 tonnes. The environmental benefit of this installation over the next 25 years will be equivalent to planting more than 23,000 trees.
The development at Hawaiian's Melville is anticipated to produce more than 550,000 kWh per annum and reduce carbon emission by 435 tonnes, which is equivalent to planting more than 76,000 trees.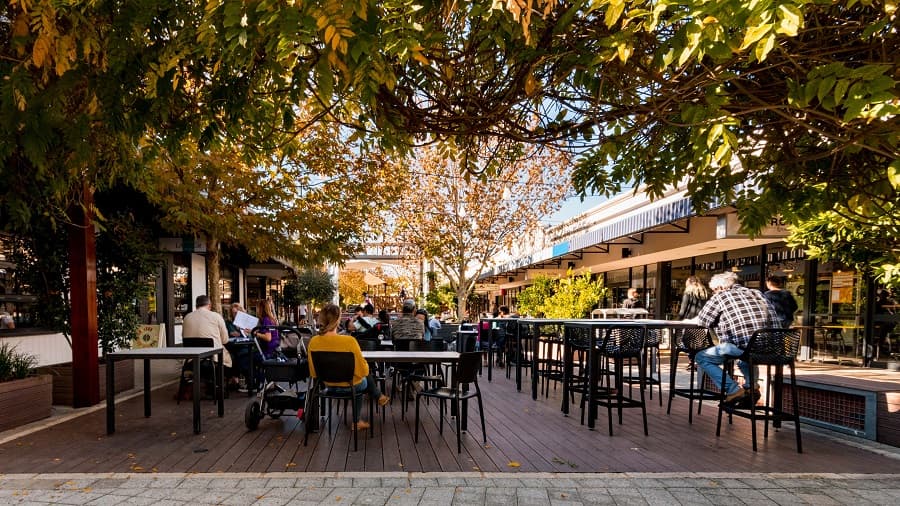 Hawaiian General Manager Office Buildings and project spokesman Richard Kilbane said the company is continually looking for opportunities around energy renewal projects.
"Solar is part of our on-going energy strategy, and we are pleased to install these systems at our Melville and Mount Hawthorn shopping centres and reduce our carbon footprint," Kilbane said.
Perdaman Advanced Energy was the EPC Contractor for both the projects, and its contributions were instrumental in taking the project to next level in terms of sustainability and energy efficiency. Perdaman Advanced Energy's Chairman Vikas Rambal said the joint project would make a positive environmental impact.
Rambal said, "Hawaiian and Perdaman share the vision of reducing the corporate carbon footprint and we look forward to working on many projects together. Hawaiian endeavours to create a change for tomorrow through green energy and we, at Perdaman, are pleased to work with Hawaiian to help the company meet its goals".