Warner Bros. Consumer Products has teamed up with Myer to unveil Harry Potter at Myer, Australia's largest Harry Potter concept store. Opening last Friday 18 October in the basement level of Myer Melbourne, Harry Potter at Myer offers 500m2 of toys, gifts, stationery, costumes, homewares and apparel plus exclusive features including the iconic Platform 9 ¾ photo opportunity. 
To celebrate the official opening, the cast from the Australian production of Harry Potter and the Cursed Child, currently playing at The Princess Theatre, performed 'WAND DANCE' – a musical excerpt from the award-winning stage play live on Bourke Street Mall outside Myer.
Fans hoping to see the smash hit play, Harry Potter & The Cursed Child, will also be able to purchase tickets from a dedicated booth in the Harry Potter store, which until now have only been available at Melbourne's Princess Theatre and online.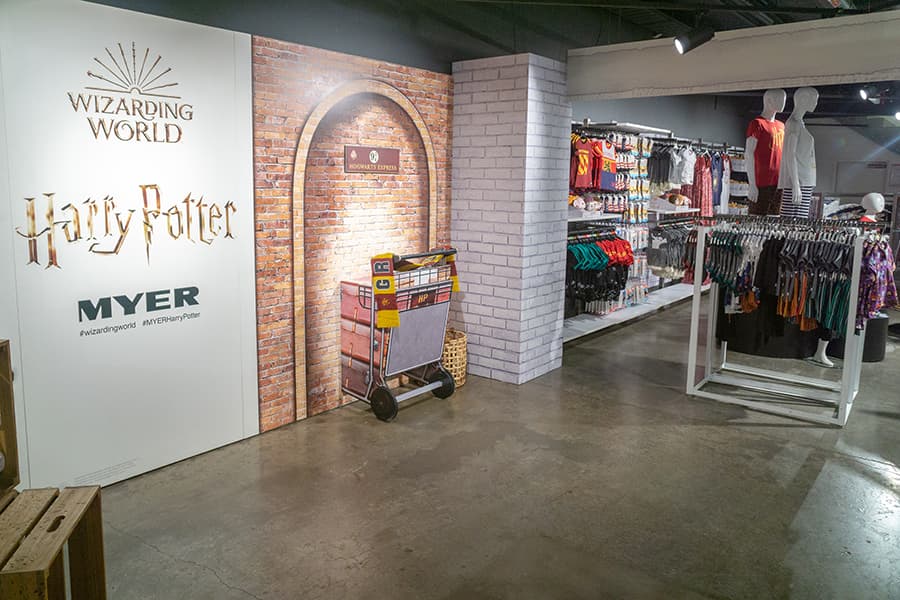 Every Muggle, witch and wizard will also be able to choose a new wand from the extensive collection of 20 special Wizarding World character wands. Harry Potter fans heading to the concept store can also experience additional exciting photo opportunities from The Wizarding World and LEGO. 
Myer's Chief Customer Officer, Geoff Ikin said  "We are so excited to welcome one of the world's biggest phenomena's, Harry Potter into Myer.  The Harry Potter concept store at Myer Melbourne will create a unique experience that cannot be found anywhere else in Australia, delivering an exciting world of exploration for fans to discover."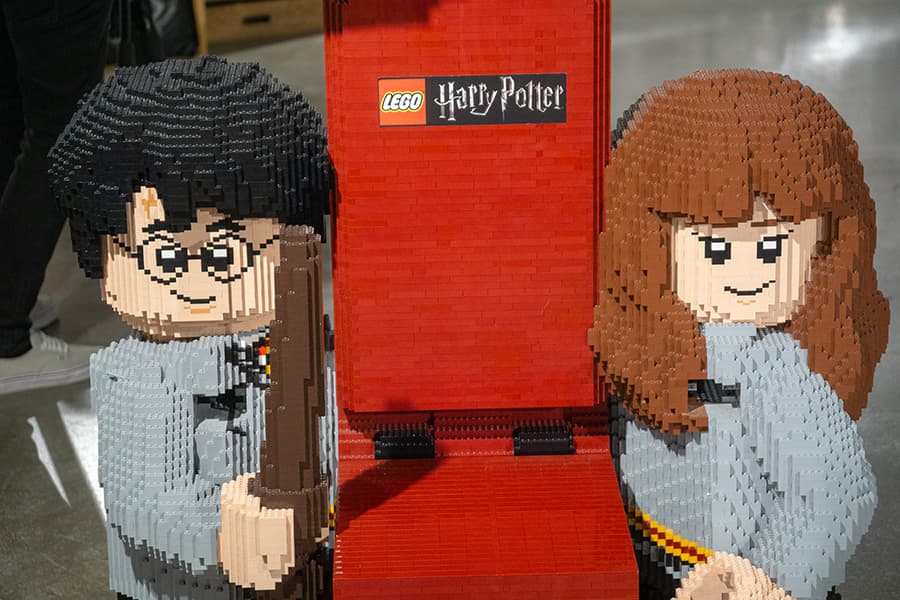 "We know our customers are some of the most enthusiastic and devoted Harry Potter fans in the world, so we are thrilled to bring them the largest Harry Potter concept store. Working with Warner Bros. Consumer Products on this unique opportunity means we can bring the most sought after and coveted products to our customers", he said.
"Harry Potter fans of all ages will now have access to the most extensive product ranges, as well as some of the most iconic photo opportunities they would normally need to travel around the world to see and experience", Ikin said.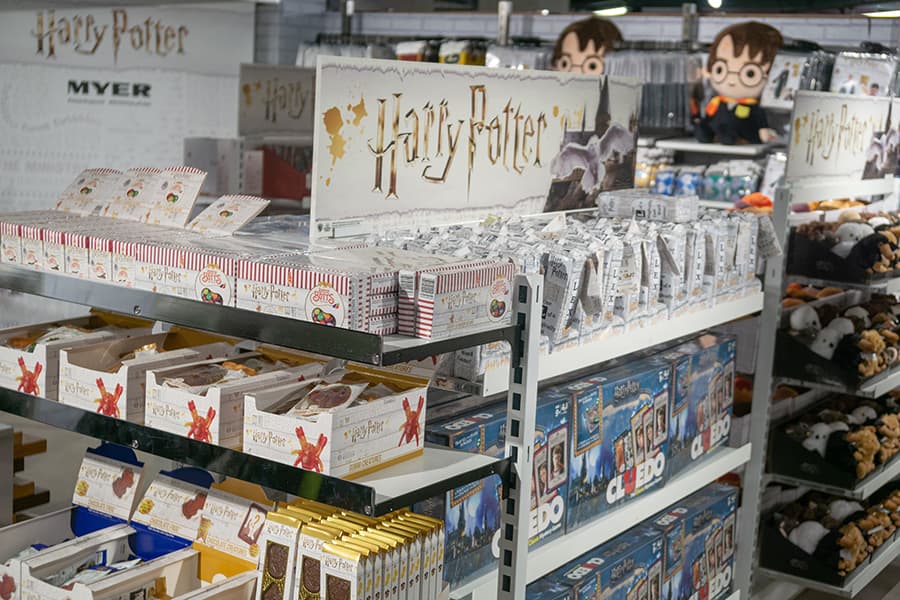 More than two decades ago, a young Harry Potter was whisked onto Platform 9¾ at King's Cross Station, and readers everywhere were swept along with him into a magical universe, created by J.K. Rowling. In the years since, the seven Harry Potter bestsellers have inspired eight blockbuster movies, an award-winning stage play, and, more recently, the start of the Fantastic Beasts five-film series. People of all ages have been enthralled by these extraordinary adventures, set within an expanding universe, inspired by the vision of J.K. Rowling. 
For today's growing worldwide fan community, and for generations to come, the Wizarding World welcomes everyone to explore more of this magical universe — past, present and future.