Forty years ago in 1978, Greensborough Shopping Centre opened with jubilation from the local community. The centre opened as a three storey retail and commercial building covering 28,000m2, anchored by Kmart in its present day location and Waltons. In 1990 it was re-branded to be called Valley Central, and in 1995 it returned to a similar name to its original and was re-named Greensborough Plaza.
In fact, with the most recent upgrade in 2017, the centre has never looked better. With a new dining area 'Tables on the Green' dining and a modern children's retail precinct, 'Kids on the Green', it's hard to believe that Greensborough Plaza is about to celebrate the big 4-0 on the 14 November.
Centre Manager Isaac Tait says, "The centre has transformed over time, as have the needs and lifestyles of our customers. The one thing that has remained constant is that we have always retained our connected community feel, which I believe has been critical to the success of Greensborough Plaza." 
The local community were out in force back in 1978, when the foundations were poured and Greensborough Plaza opened its doors on 14th November. And many of those same retailers are still present today. 
In 40 years, Greensborough which is situated 19km North-East of Melbourne's CBD and its surrounds has transformed from a small rural community to a bustling metropolis, and while Greensborough Plaza has seen many changes and undertaken a number of redevelopments in that time, it has never lost its local flavour. 
The centre was bought by Blackstone in 2013 and operates under the 151 Property banner and is managed by JLL. In 2015 a $30 million redevelopment saw the launch of an upgraded children's precinct 'Kids on the Green', which features an indoor playground for children, a mix of children's retailers and the opportunity for local families to relax and take a break from shopping. 
'Tables on the Green' is an urban style casual dining precinct, which includes a HOYTS Cinema upgrade (with power recliner seats) and Ben & Jerry's Scoop store. 
In 2017 the centre finalised its makeover with the launch of the vibrant market-style fresh food precinct on Level 1, 'The Village Green'. The centre adjusted the retail mix responding to an increased demand by shoppers looking for healthy fresh food choices. Local fresh food retailer Sculli Brother's took centre stage at the new precinct with a rebranded store. The family retailer first opened on Main Street, Greensborough in 1960. In the mid 1990's the family rebranded to the name Growers and took residence in Greensborough Plaza. In 2017, the local fresh produce experts went back to their origins with a new look store at the centre of The Village Green.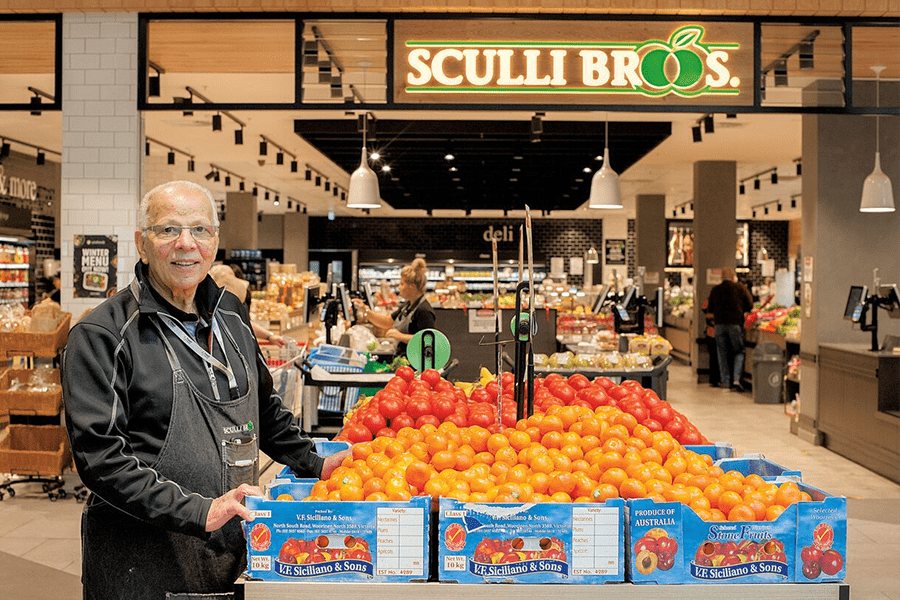 Today Greensborough Plaza stands as a monument to the success of the centre's community-led strategy with over 160+ stores including major retailers, restaurants, cafes, specialist stores and a huge variety of health and beauty offerings. The centre in size is ranked 71st in the 2018 SCN Big Guns at 61,000 m2, and ranked 65th in total MAT.
"We are recreating the same excitement of the centre opening 40 years ago at our 40th Birthday celebration. Leading into the Christmas period, we're launching our '40 Years of Christmas' celebrations, which will provide customers the ideal time to kick start their Christmas shopping," said Tait